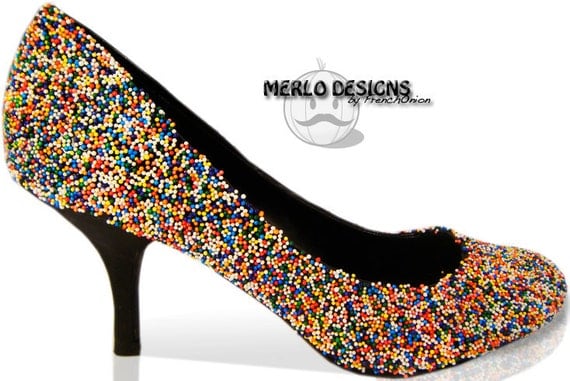 $95 Sprinkles Shoes
Glitter heels are all the rage, but wouldn't you rather have sprinkles? Like, real ones? You can't eat them for a snack because they are shellacked down, but they are still useful as footwear. They go with everything because they have every color.
You can get them in this style or in a higher platform. I think go for the higher platform because the shoes are already insane, might as well make them stand out even more. Don't try to disguise this as an everyday work pump.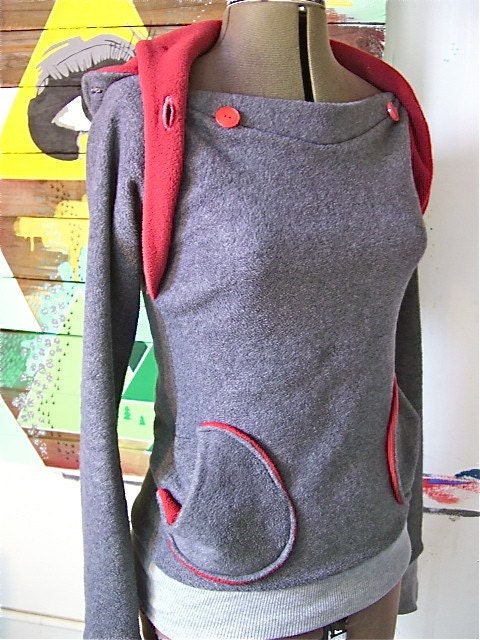 $76 Double Collar Fleece Hoodie
This looks really soft and warm. I like the highlights of red and how there are so many ways to wear the collars.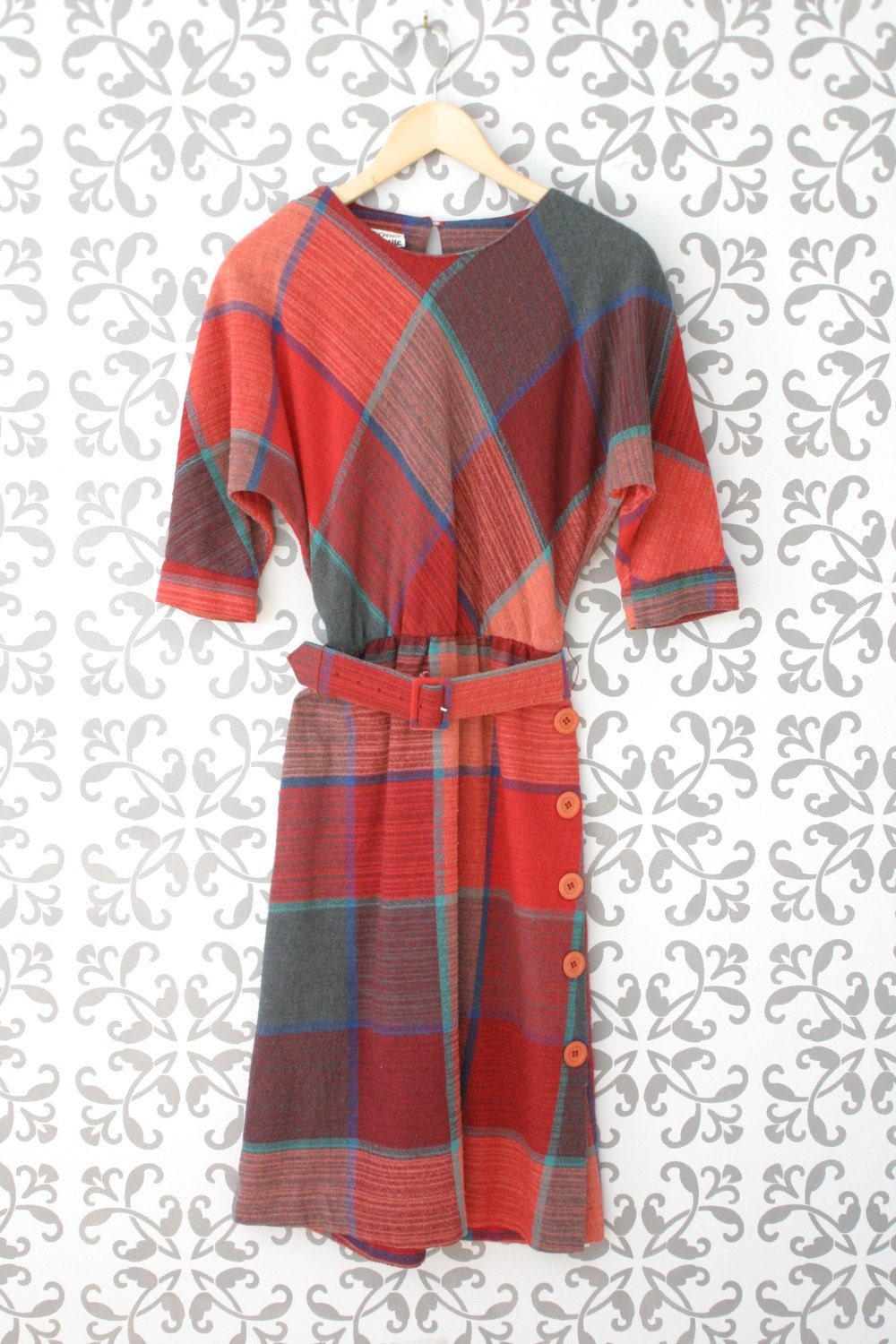 $35 Vintage 1970s Plaid dress (size 7/8)
This is so Fall! And very schoolgirl cute. I love the buttons down the side. Plaid is in, still, so go for it!