Etsy has a ton of cute old jars, cups, post and pans, and bowls.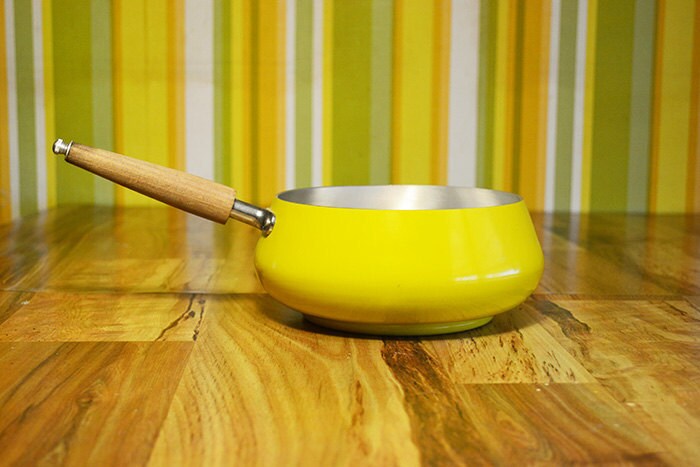 $10.99 Yellow enamel saucepan
I love the shape of the pan and the handle. Isn't it retro-futuristic like the Jetsons?
It's a small pot so it would be good for heating up milk, a sauce (duh), or maple syrup or something.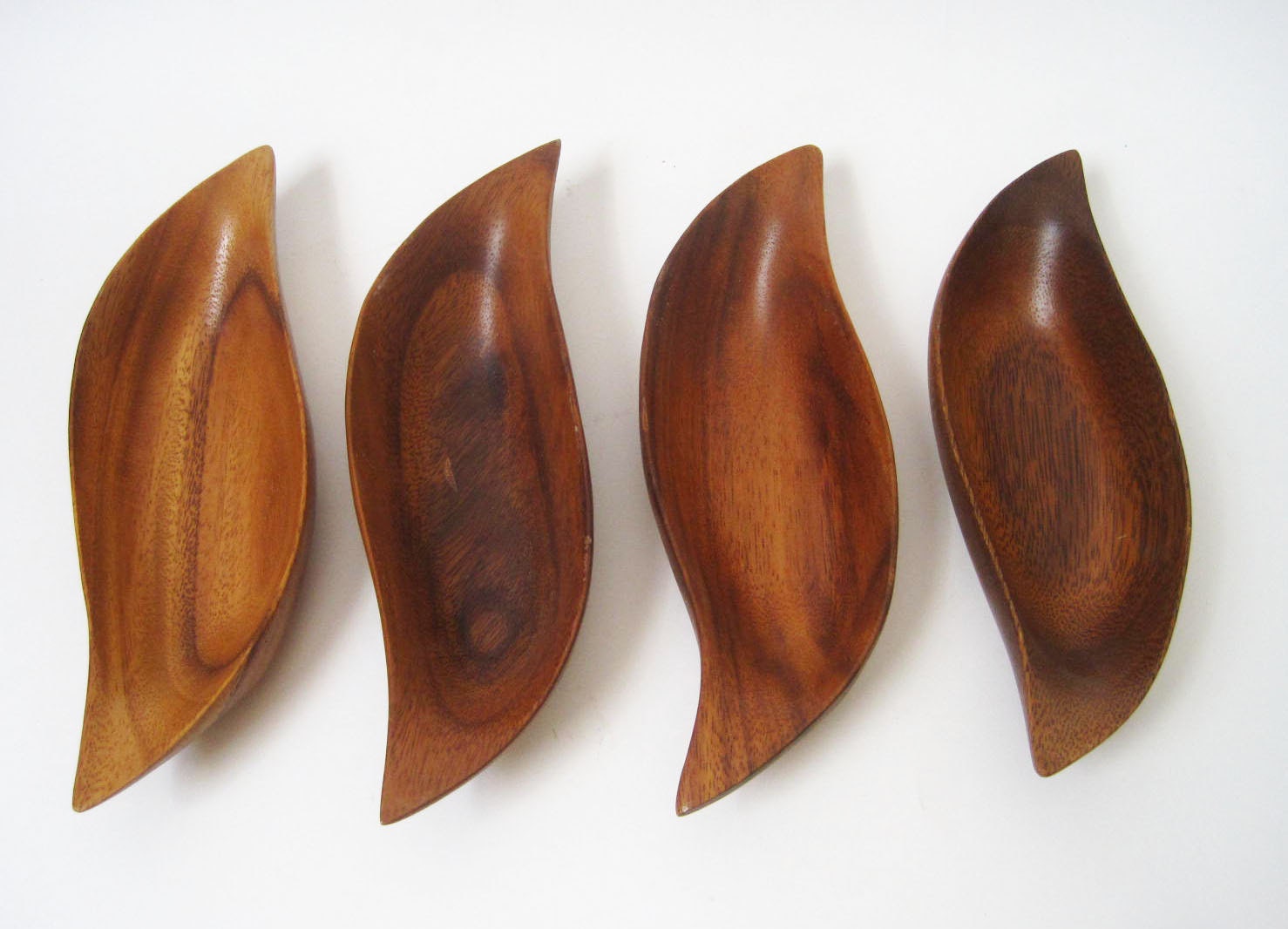 $25 Set of 4 wooden leaf bowls
These are 10" long and 3" wide and could be used to serve appetizers or side dishes or hold snacks, but you could also use them as desk accessories to hold paperclips and rubber bands, or for anything else.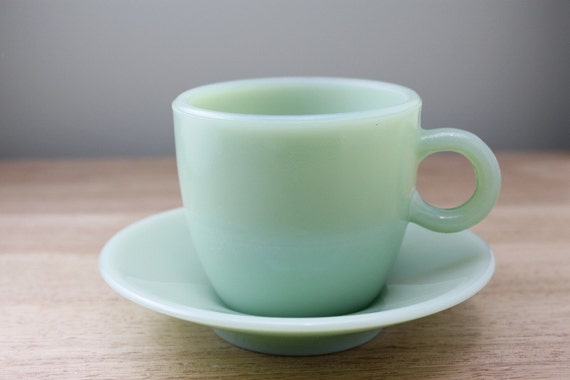 $12.99 Mint green cup and saucer
Cute, yeah? The milky material makes the cup look like it is glowing. And I like the hospital green, even though it is kinda weird.