For those of you who liked the
Sunny wedge sandal
, there is now it's almost identical sister, the Shade. Actually, looking at the sunny again, I really can't tell the difference except for the color.
$77 Jeffrey Campbell Shade
Check out the cutouts that keep it light, the sweet bow, and the covered heel.
Good heel height, not too hard to walk in but gives you a lift and makes your legs look longer.
As a reminder, here was the original Sunny: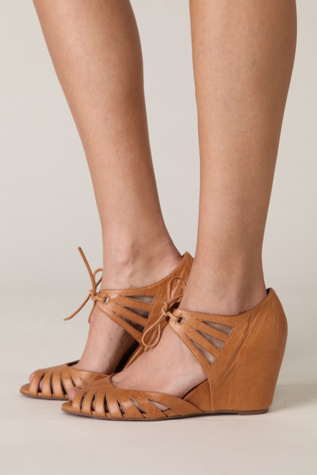 See how similar they are? If anyone wants to tell me the difference, please do.