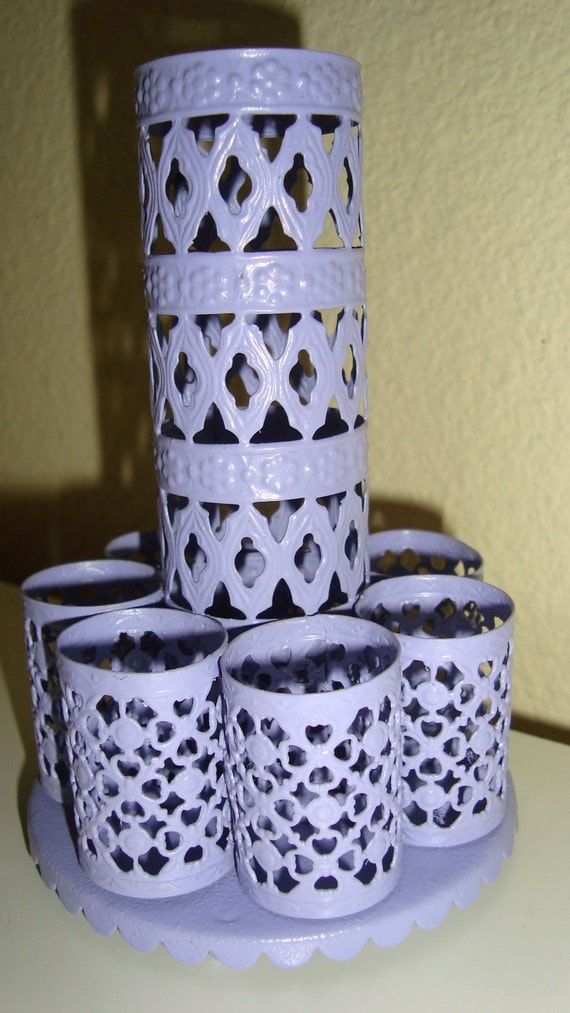 $12 Lavender lipstick holder
What a fun way to store makeup! Put your lipsticks in the low cylinders and makeup brushes or long gloss tubes in the tall one.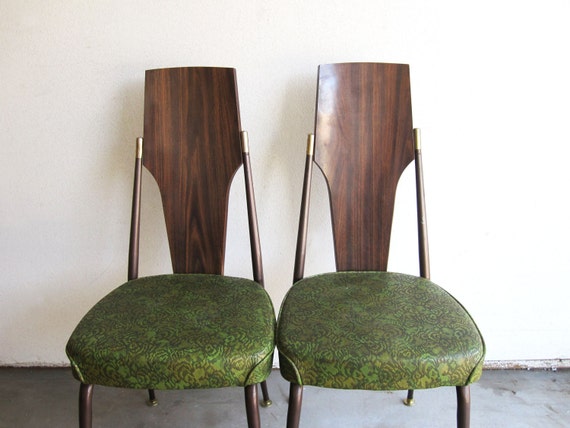 $55 set of 2 wood and vinyl mid-century chairs
These cheap chairs would look great in on either side of a small end table or in a breakfast nook.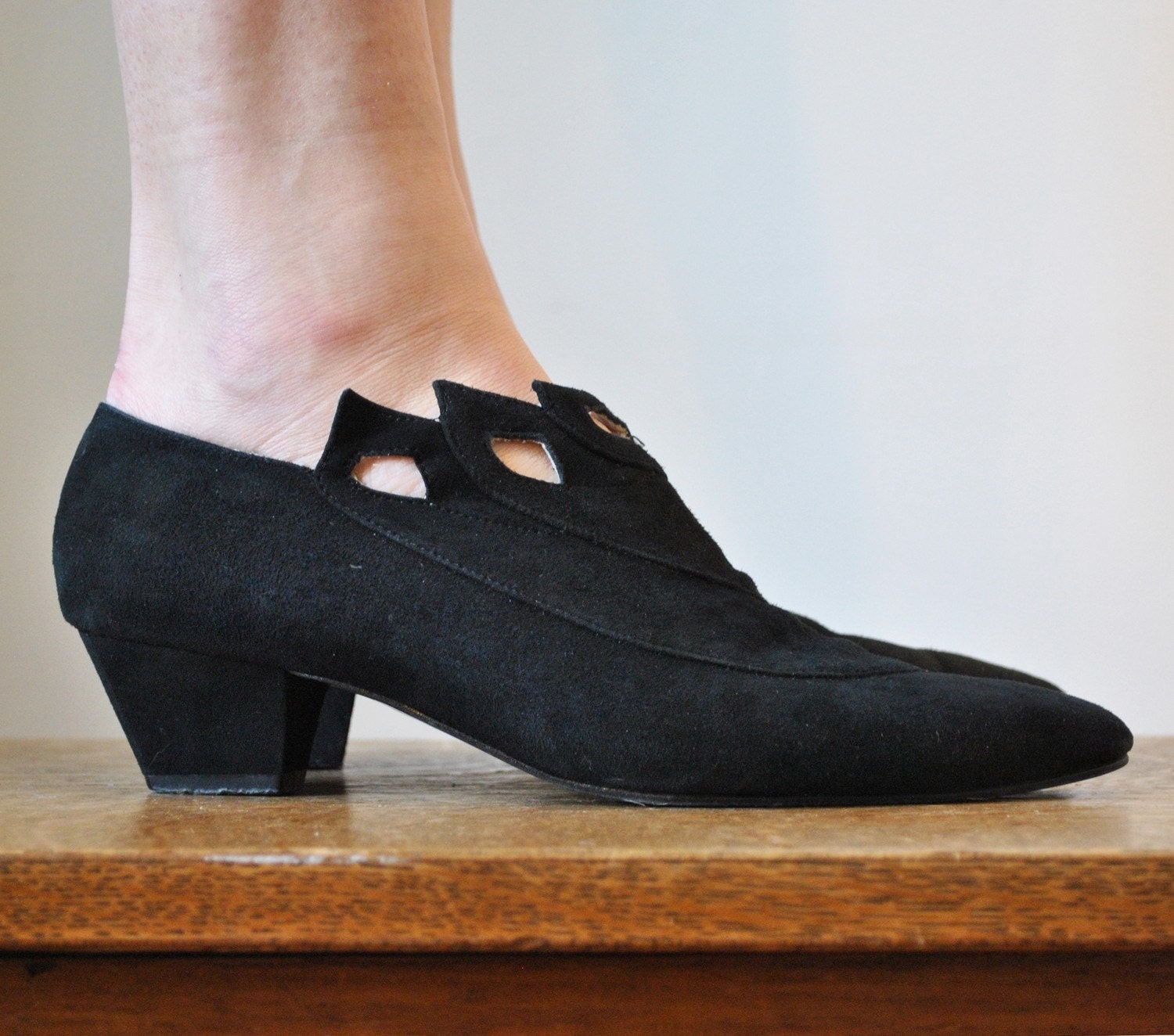 $25 Black suede shoe/bootie with cutouts
Cute vintage shoes with a little surprise on the side in the form of cutouts. These would look great under trousers.