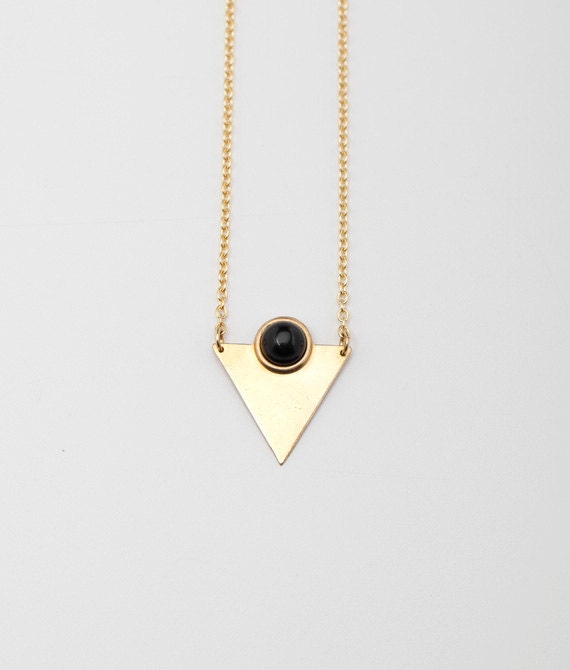 $42 Onyx and brass pendant necklace.
So simple and so cool.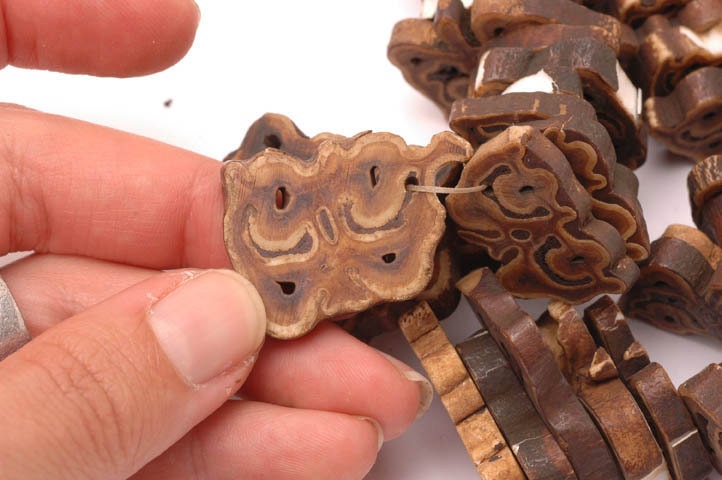 $52 Bison teeth beads
Whoa. These are slices of real bison teeth. Doesn't the shape look like marled wood? You can freak people out when you wear one on a pendant and then tell them what it is.
Do make sure to say you killed the bison yourself. It adds to the mystique.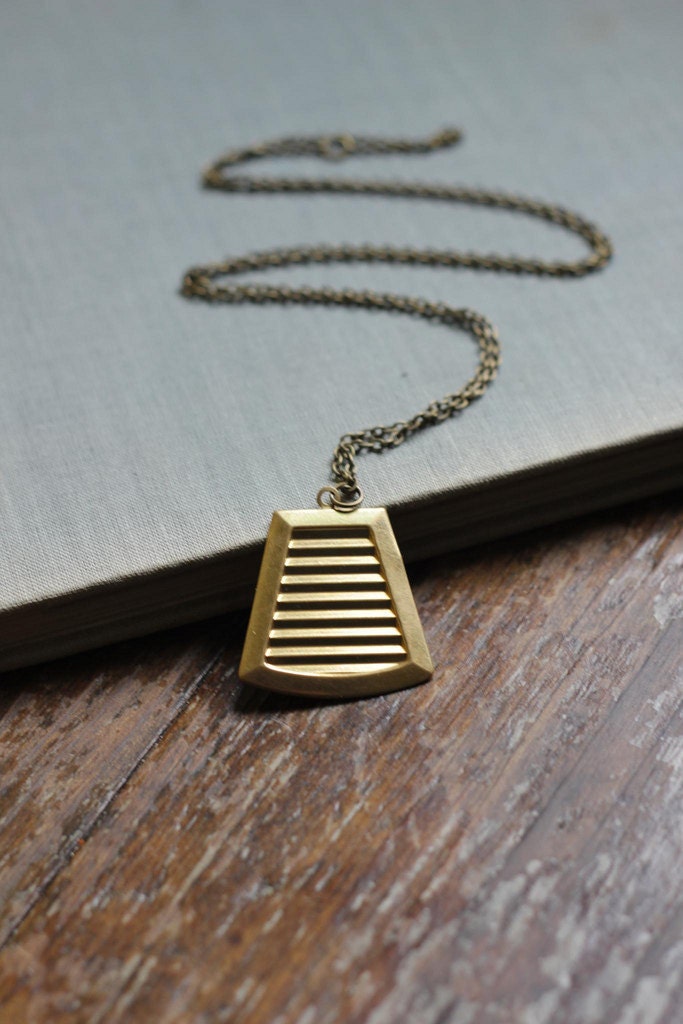 $25 Art deco brass pendant necklace
I like this, it looks like an Egyptian radiator to me. Did they have radiators in ancient Egypt? My guess is yes, they seemed to have everything already then.