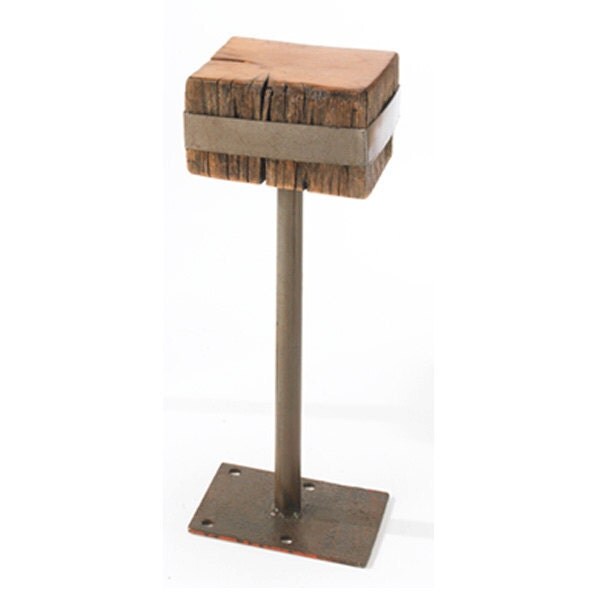 $290 Reclaimed wood end table
I love the rustic band of metal holding in the chunky block, and then how that solid piece perches on such a narrow stem and seems to float in the air.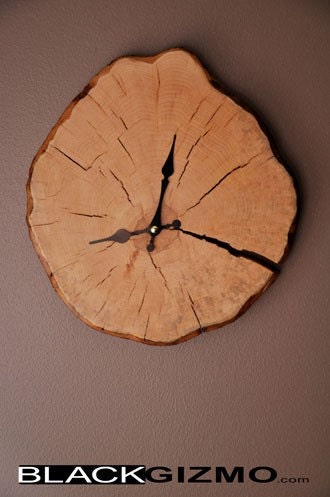 $69 Wood slab clock
This is really pretty and would be very easy to make at home (if you have some logs and a chainsaw around).
Here's what to do:
Chop your piece of wood- make sure it is all dried out and seasoned
Sand it smooth
Brush on some nice linseed oil
Get a clock kit from the craft store or hardware store for about $15
Drill a hole in the center of your slab
Hammer a nail loop or staple into the back of the slab so you can have something to hang it from
Insert your clock workings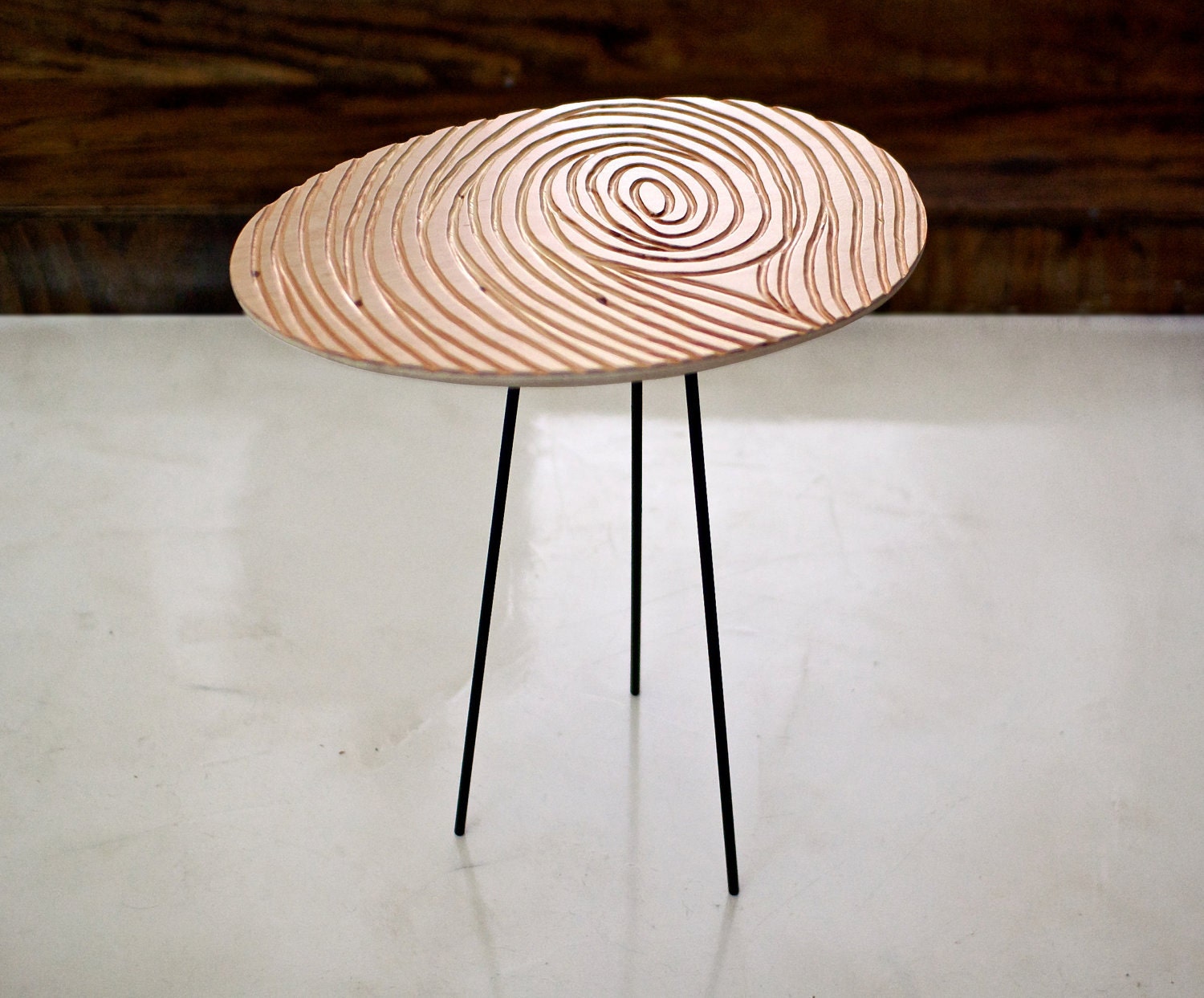 $300 Fingerprint wood coffee table
These tables are made individually with a router. I bet the artist could be convinced to work from a photo of your own fingerprint if you wanted.