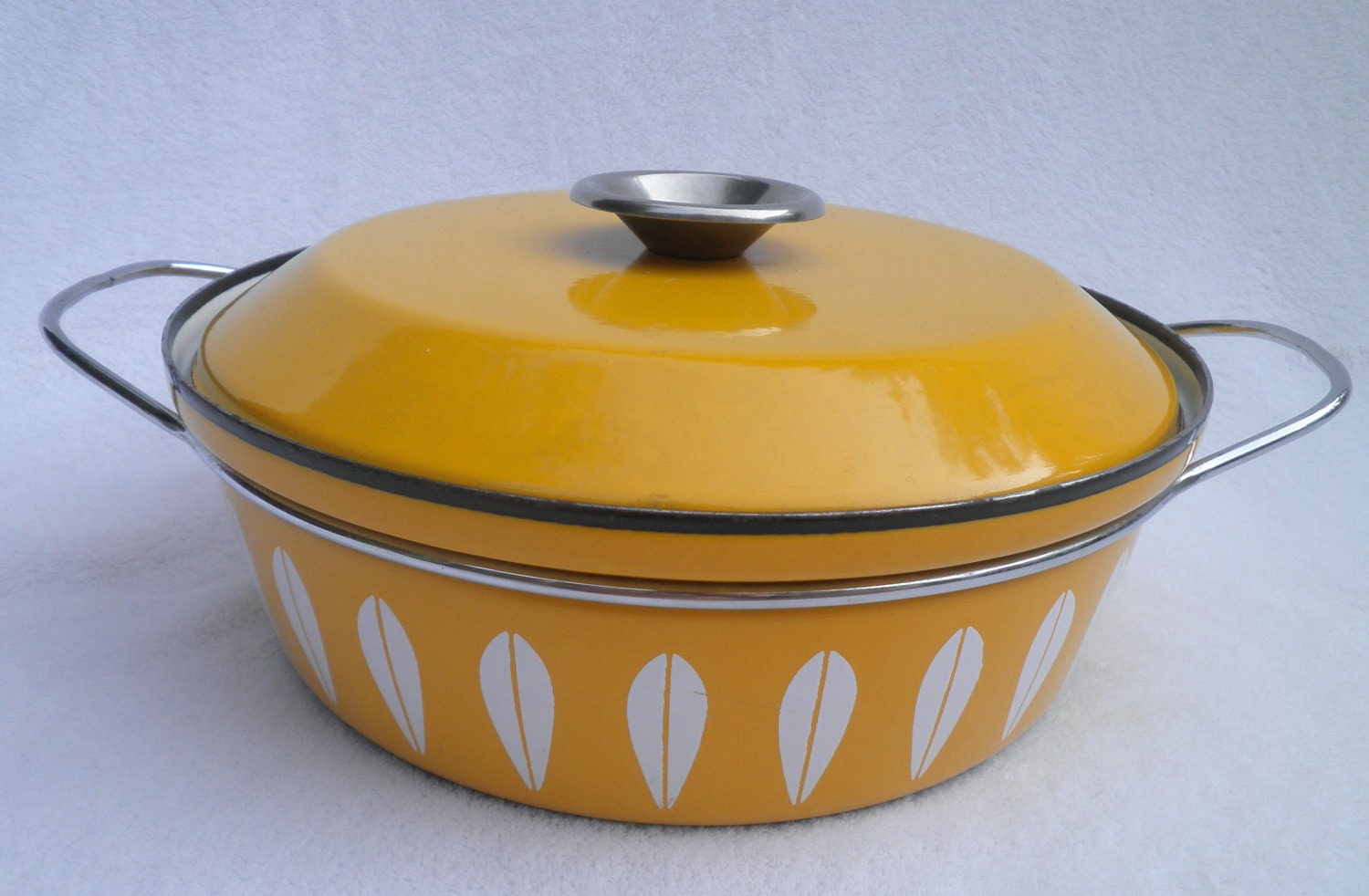 $75 Vintage 1950s Cathrineholm enamel pot with lid
The Cathrineholm lotus pattern seen on this pot is really popular and usually a lot more expensive than this. It's a good find for a collector or just for someone who likes it and needs a pot!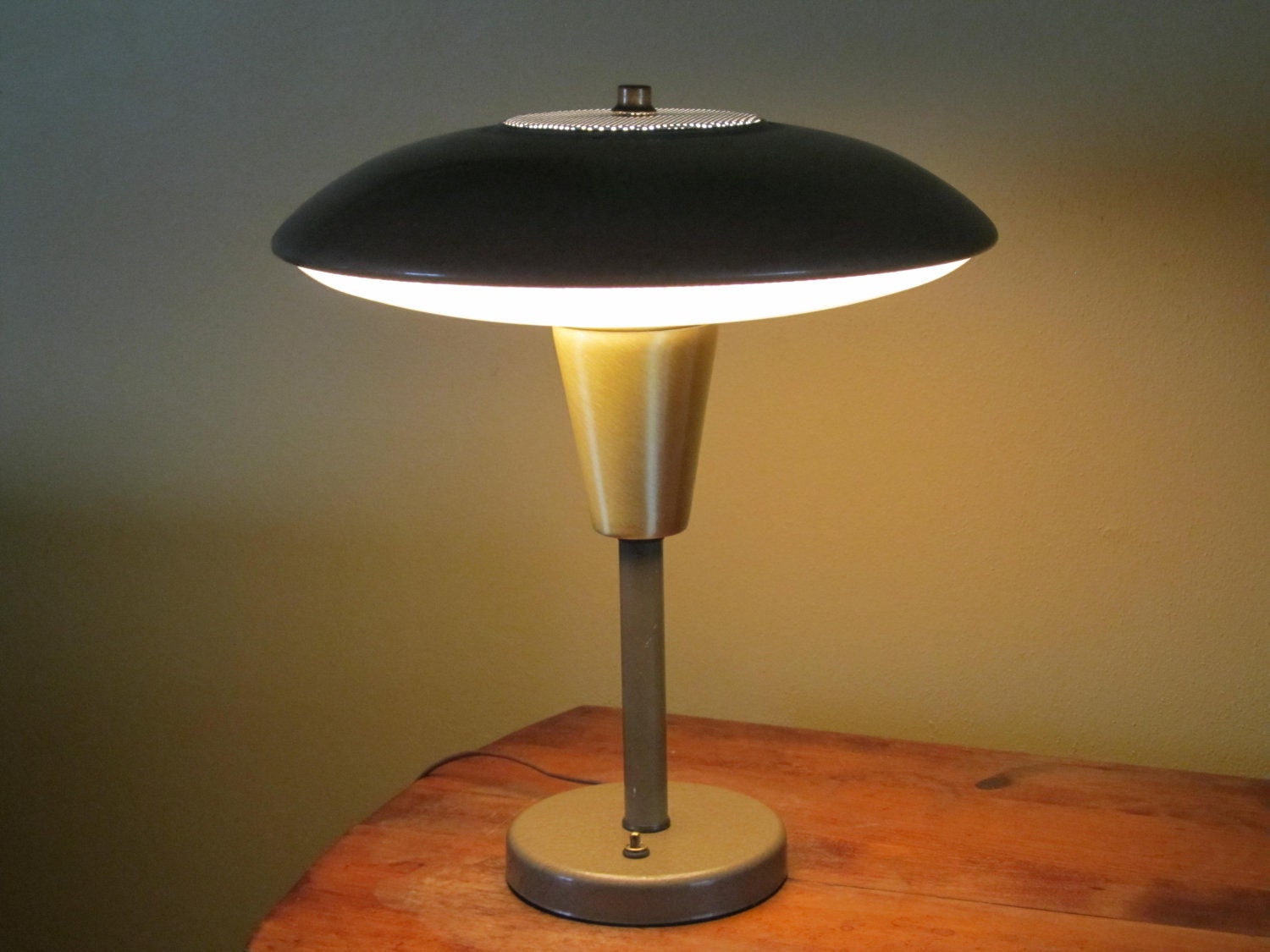 $175 Flying saucer desk lamp
Spooky...
This reminds me also of frog eggs, which look white from underneath to be invisible against the sun and dark from the top to blend in to the water.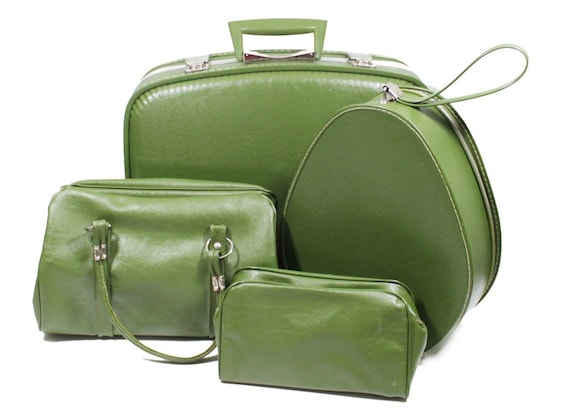 $70 Vintage green vinyl luggage
$70 for the whole set! Awesome! I love the way these look as a group. I might just put them in a corner and leave them like that.