It's hard to find underwear that is not at least a little bit spandex or lycra or something else these days, as my friend Michelle pointed out.
But there are some 100% cotton options out there for purists, and there are even some that aren't crazy expensive or only for grandmas.
$24 for a pack of 3 American Apparel Baby Rib underwear
Is 3 not enough for you?
You can also order this 7 pack:
$40 for a pack of 7 American Apparel Baby Rib underwear
If solid colors aren't your thing, try this: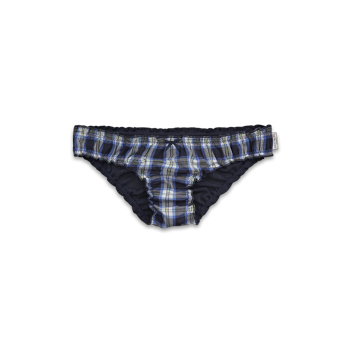 $8.50 Gilly Hicks Jorie bikini
If you are looking for real quality, try
Hanro's 100% cotton section
(I am not showing pics because they are a little too nakey for me). Their bikinis are about $30 each.