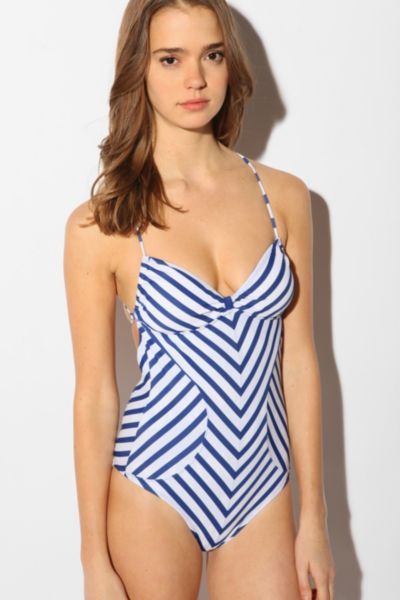 $99 Volcom suit
Great print that pinches you in at the waist. The adjustable straps make it good for different bust size.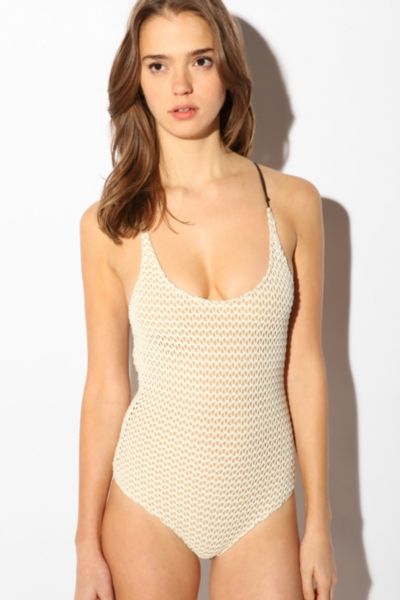 $249 Undrest crochet suit
Who knew crochet could be so hot?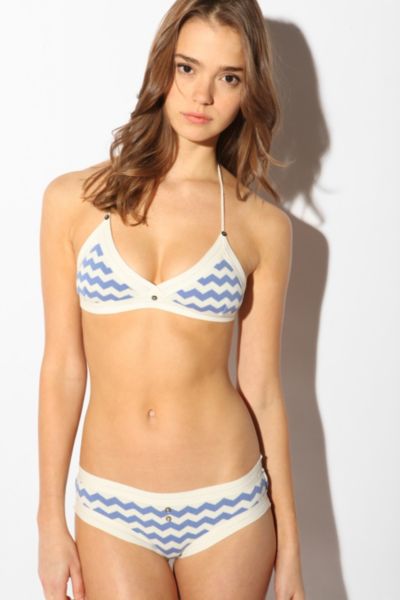 $149 Undrest zigzag triangle bikini
Waves like the ocean, see? I like a string bikini that doesn't have strings on the hips.