The Container Store is more known for drawer organizers and bathroom accoutrements, but I found these 3 useful and cute totes there too.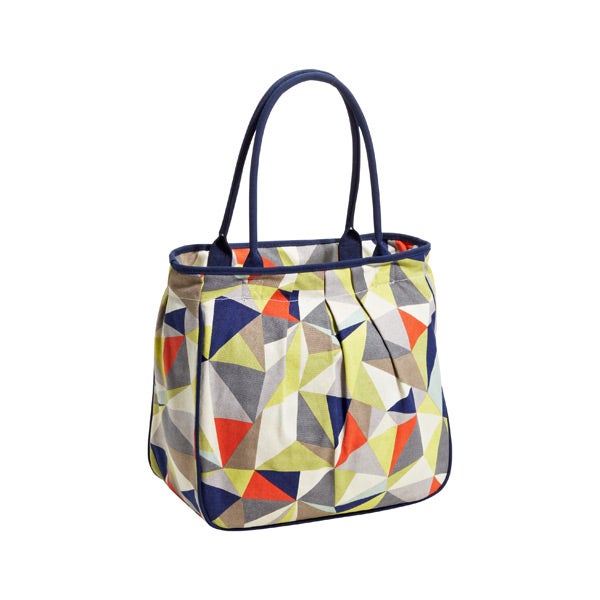 $29.99 Kaleidoscope Metro tote
This has an interior zippered pocket and a top zip for the whole bag.
I like top zips because sometimes your bag falls over on the subway or you need to put it flat under the seat on the plane, and it's nice when not everything falls out for everyone to see and for you to pick up.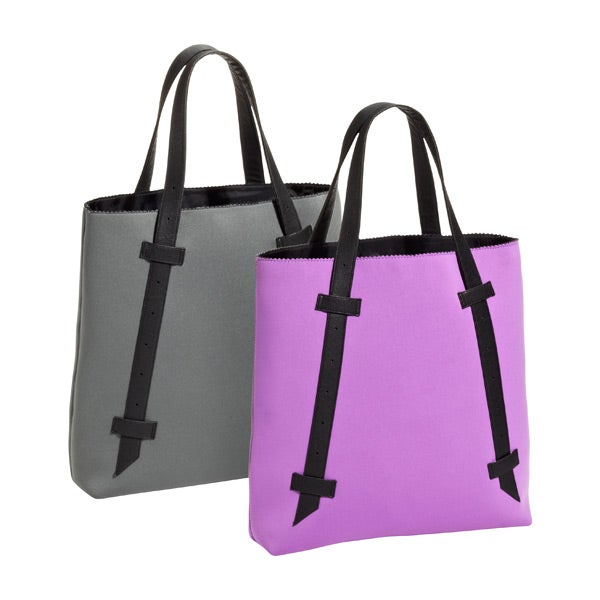 The handles are attached in 2 places, which makes them extra strong.
These bags are neoprene, which is waterproof and also cushions whatever fragile crap you're carrying around.
You won't lose this hot pink bag.
It's a bucket shape that closes with snaps and can pass as a purse or just used as a beach bag.