Today, if you use these codes, you get 50% off swimwear and free shipping over $50.
Take advantage!
Save 50% when using promo code CANVASSWMR & PIN 2150 at checkout.
here are my picks:
normally $95 Chambray bikini
I think the tie-front is fun, and the shape of the bottoms is flattering. It's not a string, so it won't cut into your hips as much, too.
normally $105 Reversible butterfly/floral bikini
This is black with white butterflies on one side and purple and red flowers on the other side.
So with this discount you get it for $53, and it's really 2 bikinis in one, making it only $27ish each!
normally $60 Stripe twist halter one piece
The U shape of the neck is cut, and the crossed stripes at the bust draw eyes upward and away from thighs.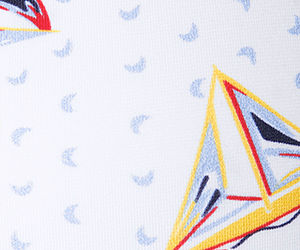 The sailboat print is so cute! and I like a white bikini to make you look tanner.
Men too!!
normally $50 Vintage board shorts
These come in a few colors. I like the floral and blue wave the best.
normally $50 Clean 5" board shorts
These are shorter but still manly and appropriate. Not shortshorts. I like the chambray, but they also come in red and cream, which are nice too.