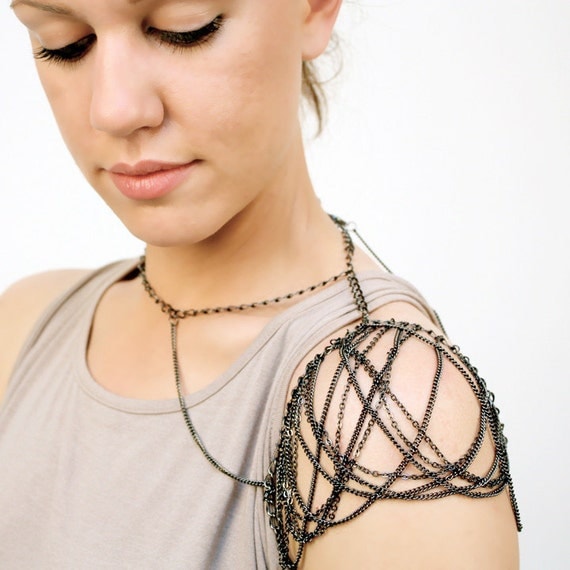 $60 Ailette chain shoulder cap
As the weather slowly heats up (wasn't it warmer for a little while there before?), everyone's thoughts turn to the new skin they will be exposing and how to decorate it.
What, you weren't thinking about that?
This shoulder cap is cool. It's a necklace and a sleeve and no one else will be wearing it.
It's also an easy way to make a plain tee or tank look really fancy and special.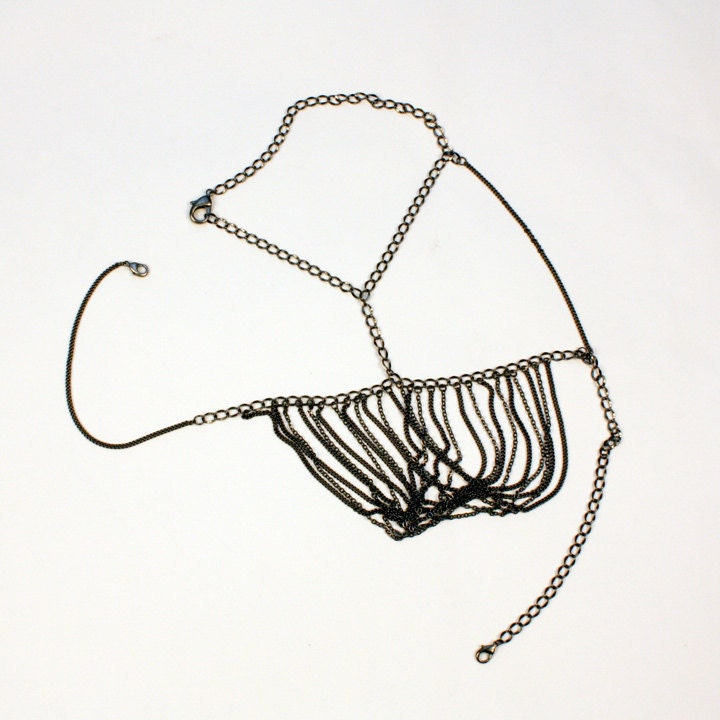 This is what it will look like when you get it, which is really confusing to me. It's good to have the image of it on as a reference point.
I think your neck goes in that top middle hole part and then your arm gets wrapped in with the unhinged chains. I think they clasp in your armpit. Not sure though.