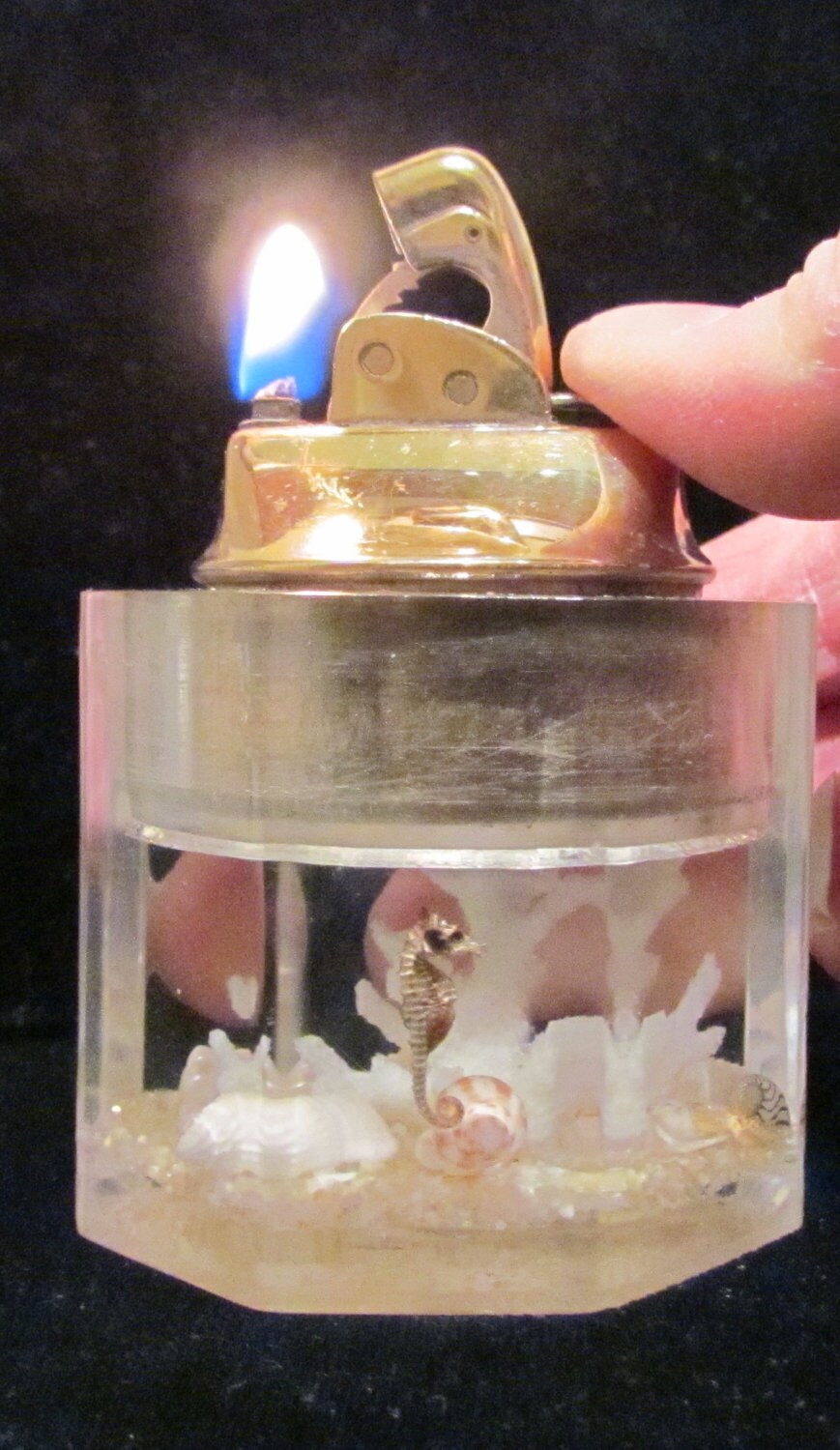 $75 Vintage 1950s Lucite lighter
So squat and short! I never see lighters this shape.
The clear lucite lets you see in to the chamber where the lighter fluid is housed. The shells and sea horse and coral are probably embedded in the lucite, but look like the are floating.
Do you know someone who likes delicate home goods?
Who has lace table cloths?
Who likes dusting?
This is for them.