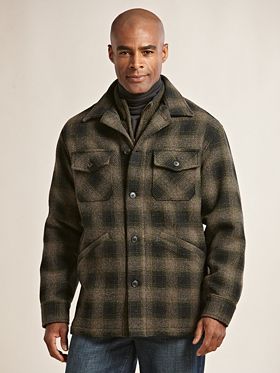 $69.99 was $218 Countryman wool coat
Pendleton is having a big sale right now that is mostly uggo but some things are awesome and cheap. Like this great men's coat. It is a great Fall and light Winter jacket.
Right now is a great time to get deals on coats, because everything's on sale as stores try to make room for Spring and Summer merch. So keep your eyes out for good winter wear and put the clothes away somewhere and next year when you take your stuff out again, it's like a brand new present you got yourself!