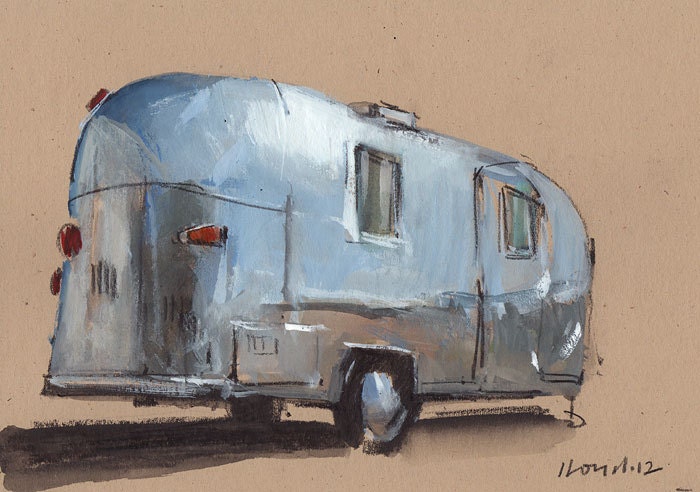 $45 Airstream painting by David Lloyd
This painting is on an 8"x10" piece of paper.
I am impressed at how shiny it looks and how the reflections of the light look so real and metallic.
My dad loves airstream trailers and this painting is a lot cheaper than getting him a real one.
$34,000 Airstream trailer