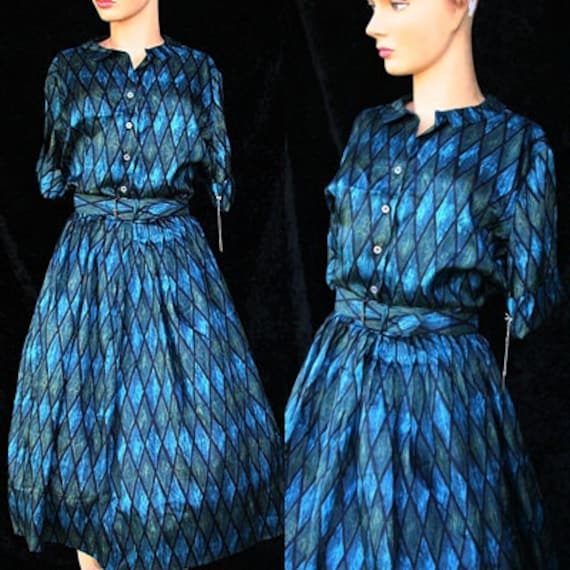 $80 Vintage 1950s dress
The buttons down the front are cute and keep this from being too stifling and high-necked.
I think the color combo is great and reminds me of water.
This dress would look awesome on my friend Annsley.
I like the look of dresses like this, but so often they are polyester which I just say no to. (It hold smells and feels weird to me.)
But this one is all silk!
Yay!
Here is a full length view