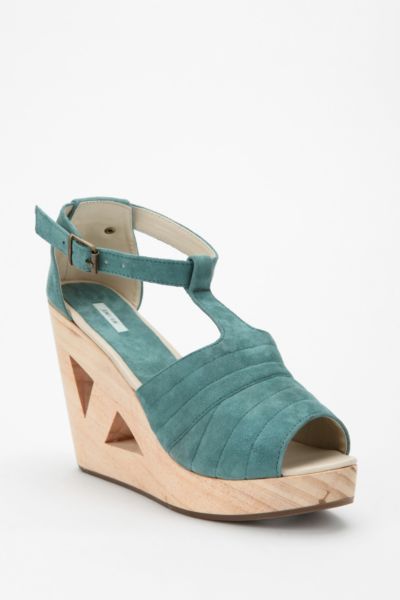 $49 (was 69) Kimchi Blue Suede T strap cutout wedge
I appreciate a cutout wedge. The idea of making the shoe lighter by hollowing out a part of it is nice, and I also like the contrast of the stability of a wedge and the airiness of being able to see through it.
These are pretty chunky sandals and they have an ankle strap, which usually wouldn't be good for women with shorter legs, but since the ankle strap is positioned low against the foot and not really on the ankle, it makes the leg look longer.
I think these would be great for shorter girls or ladies with thicker calves. The wide straps and chunky heel balance out a bigger leg and don't make you look like you are walking on toothpicks.
These also come in black, but I think black suede is a little severe for Summer.
The teal is better.