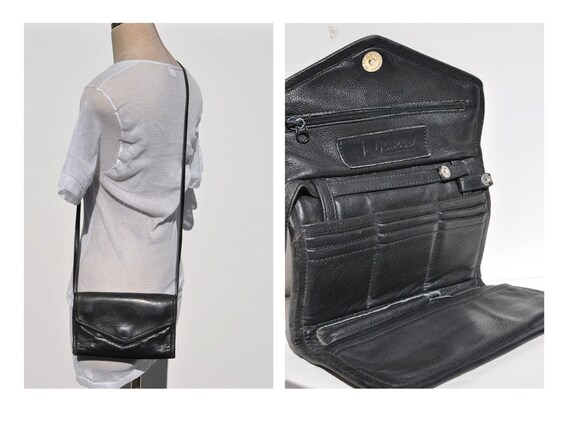 $25 Vintage black cross body bag
This leather bag looks so neat and clean when it is all folded up.
Then it unfolds and shows you that it has so many useful compartments!
Much better than a bag with one pocket in it where you just dump stuff and it gets lost.
This would be great for going out or a weekend bag.