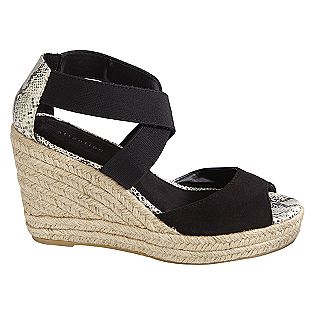 $24.99 Tilly stretch wedge dress sandal
I really like these shoes.
They have a good platform-to-heel ratio and look like you could walk in them. The heel has a touch of snakeskin which lightens up the black.
The braided espadrille wedge also adds summer lightness.
The ankle straps are elastic so they won't cut into your foot or let you fall out of the shoe.
I'm so surprised these come from Kmart! I didn't think I'd find things there that I think are actually fashionable.