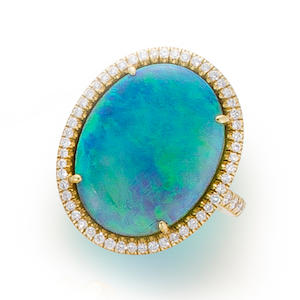 Opal and diamond gold ring
estimate $5,000-7,000
Here's another auction ring that I really love.
The blues and greens in the opal are my favorite tones (I don't like the white ones or the reddish fire opals) and the diamonds are small and don't take over or make the ring too bright.
You can outbid me on this one since I can't afford it anyway.