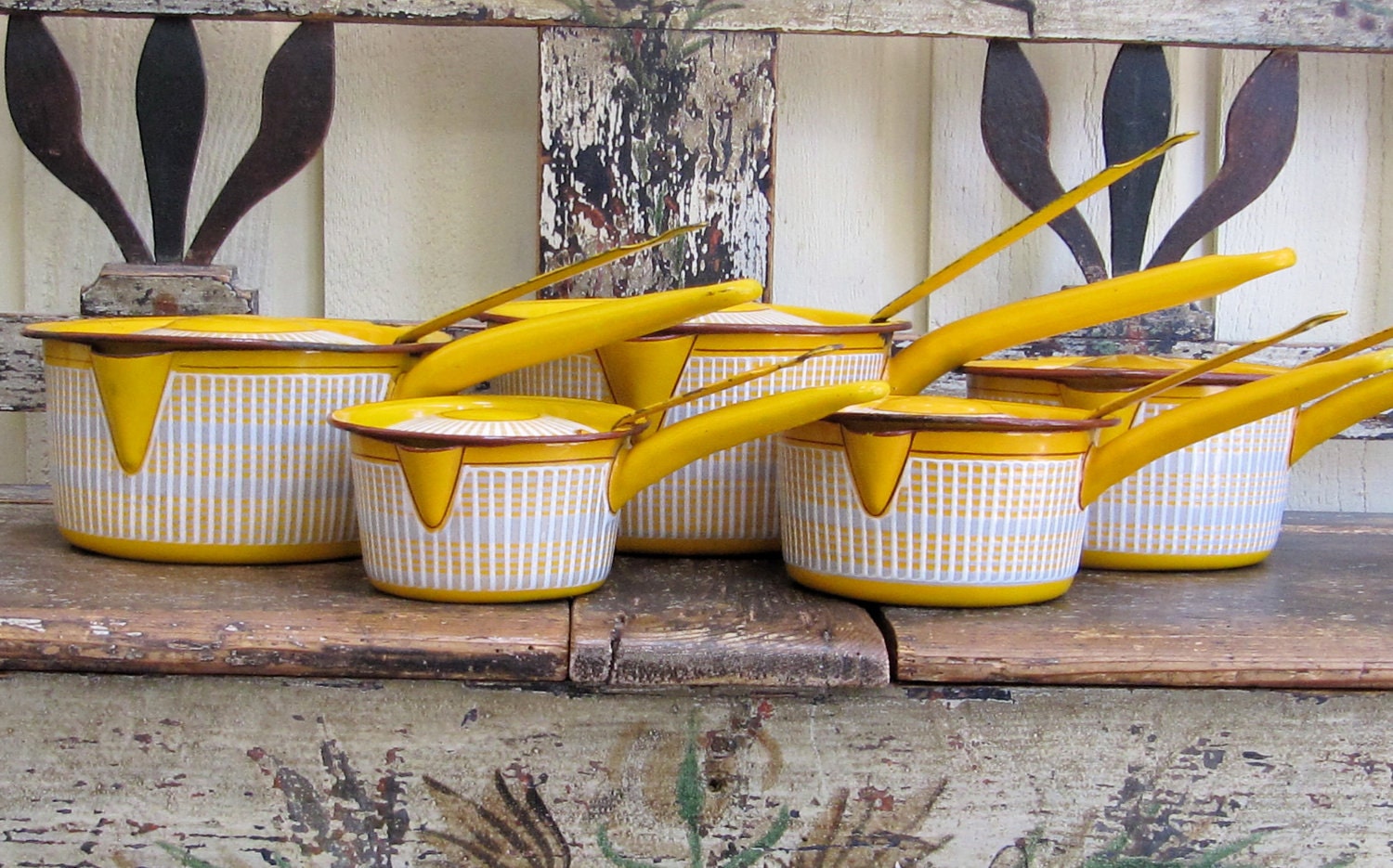 $245 Set of 5 vintage French saucepans
These would look so nice all lined up on a shelf, but I bet you don't need all 5 since they are somewhat similar sizes.
What
I'd
recommend is that you buy the set, keep 2 or 3 like the largest and the second smallest, and then give the rest to MEEEEEEEEEEEEEE! (or I guess someone else, as a gift, but really you should give them to me since I showed them to you--you owe me)
The pattern is fun and they are enamel ware which means they can go from stovetop to oven.