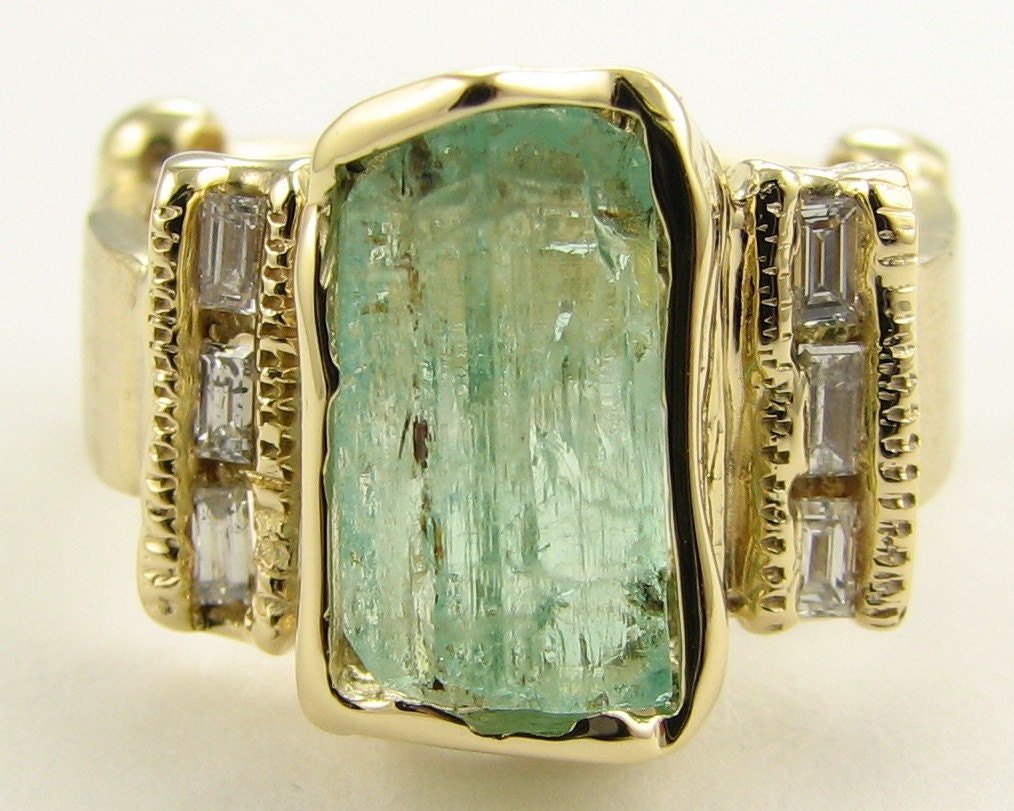 $5,300 Beryl artifact ring
The setting on this is really interesting.
I like the detail work around the diamonds, and the side view is cool too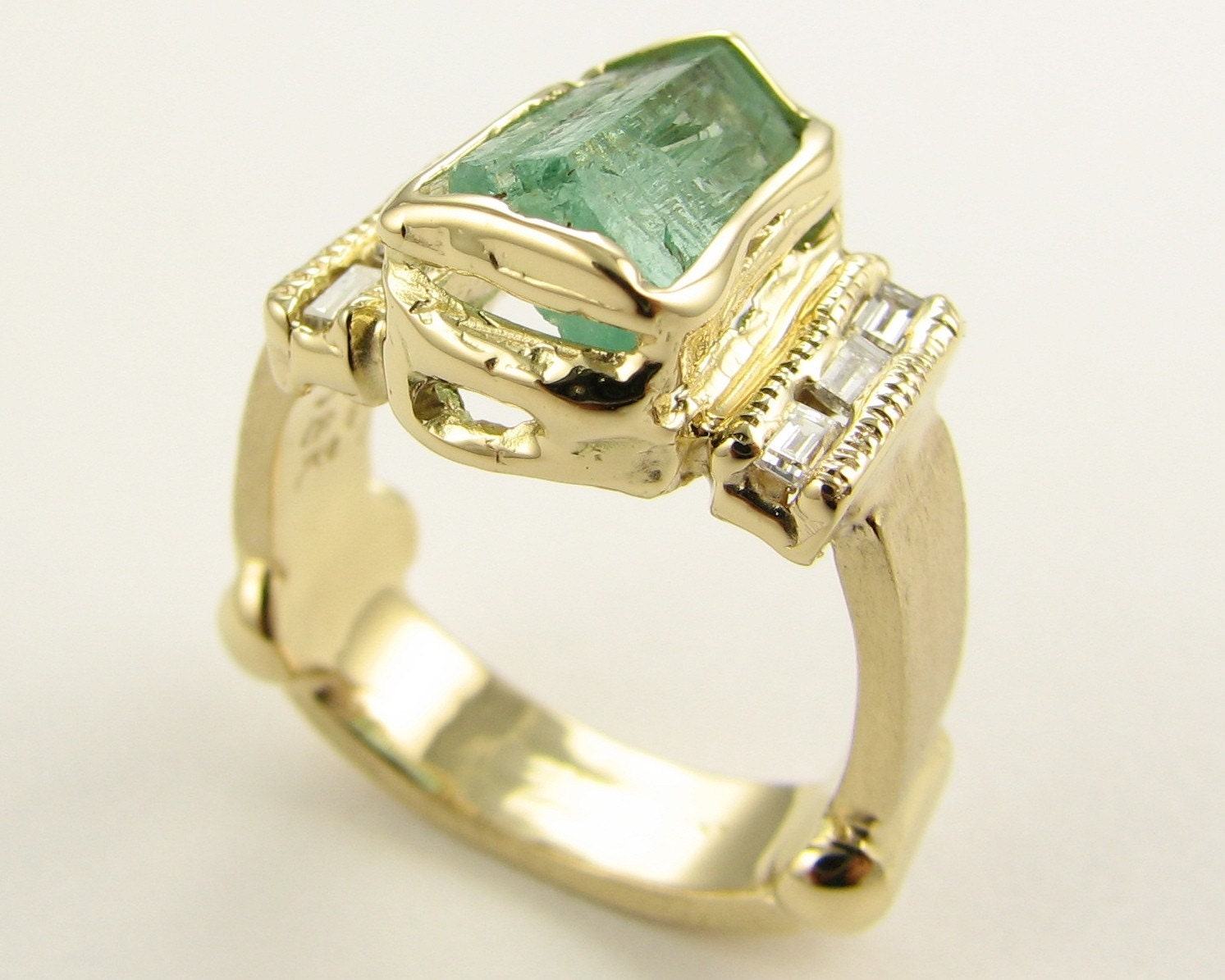 See how there are openings in the sides?
It looks neat and lets light in, and also keeps the ring from weighing more and being more expensive.
I don't know how secure that beryl is, though! I hope it's jammed in there pretty well.
I like how it's a raw crystal and not cut or polished.