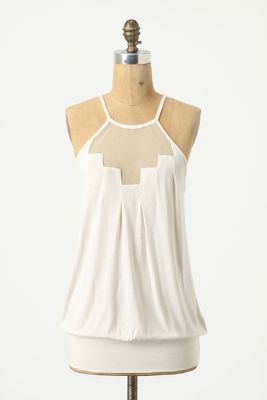 $58 Staggered Gleam top
I love this top from Anthro.
It's geometric on top but flowy and feminine on the sides.
It's probably not practical for someone who needs to wear a bra because it looks like it goes too low for one in the middle, and then the later top is problematic. But it's so nice!
The back is cool too, see?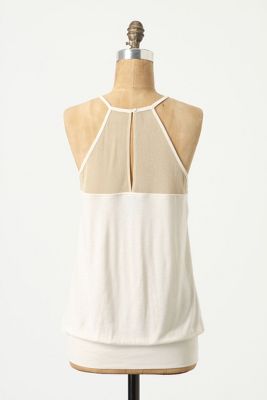 The mesh is sexy!
This is definitely one of those "If only I was born with a different body" items.
If you get it, go for the white. The mesh on the navy makes it look cheap for some reason.