Wearing a whole
Icelandic sweater
can be a little much- they are very warm (and itchy to some) and it's "a lot of look" as Project Runway judges might say.
But there is a way to sport some of the style without going all out: the Icelandic knit tie.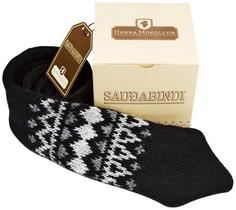 $68 Sheep's Tie
The knit wool tie has the same patterns and colors as the Icelandic sweaters, but doesn't dominate your outfit as much.
Plus, at $68, it's a lot more reasonably priced as a souvenir than a $150+ sweater.
The other good thing about the tie is that you can wear it a lot more than a
sweater
because it doesn't have to be super crazy cold to put one on.
You can get it without a pattern, which I think is kind of boring, or in brown: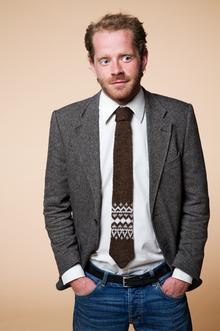 Cute, right?
E didn't get one since he thought it was a little expensive for a tie, but if he hadn't gotten a sweater, I definitely would have gotten one for him