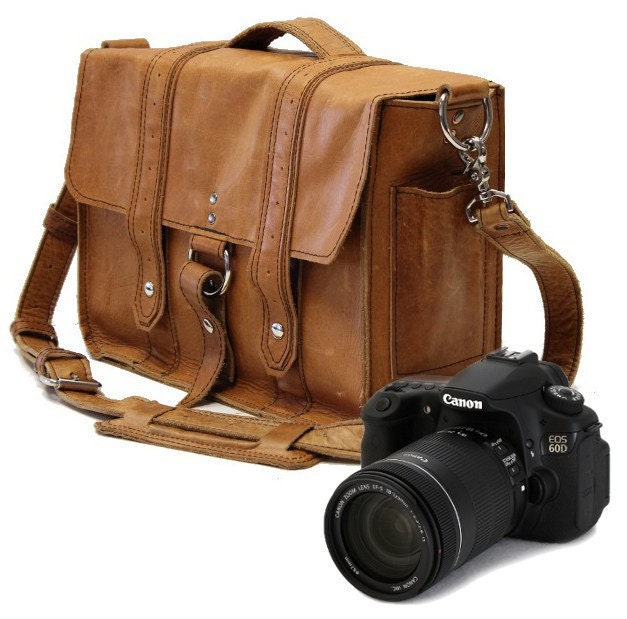 $156.50 Serengeti 14" leather camera bag
Carrying your camera in a non-giant, black, bulky bag is getting easier and easier to do.
I like the look of this bag. It's a unisex satchel style with square lines and snaps.
The leather is good quality: it's full-grain.
It has padded pockets and an ipad sleeve, too.
Let's take a look at the inside: