I have never seen one of these before and it is so clever!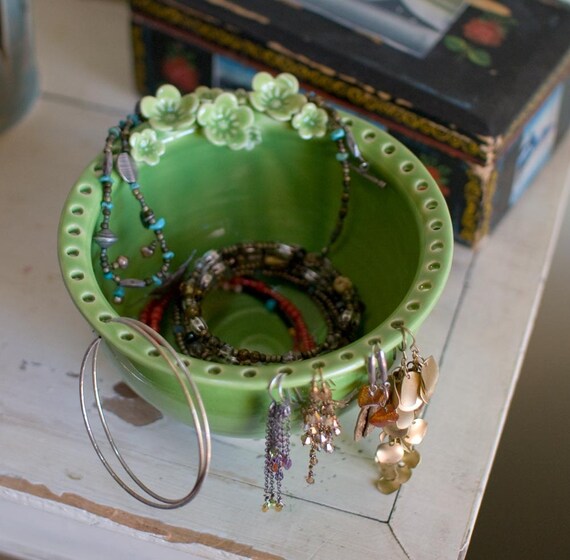 $38 Jewelry bowl
The lip of the bowl has holes for your earrings, and then you can put rings and bracelets and necklaces in the bowl itself.
Smart!
The color is a little questionable and I am not a huge fan of the flowers, but if you sprayed this matte white? And then maybe painted the inside robin's egg blue? Beauty.