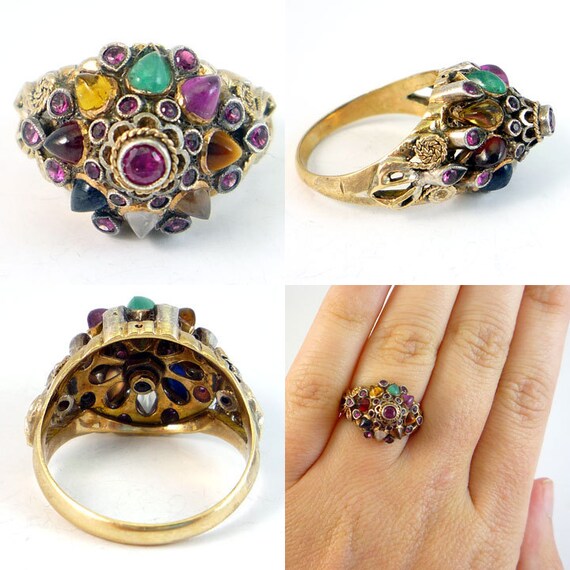 $429 East Indian 1960s Mughal princess ring
Look at how many different colors and stones they were able to wedge into this one ring!
It's 14K gold with sterling
bezels
(the part that the gems are set in) and plenty of gems:
Ruby, Citrine, Emerald, Tiger Eye, Amethyst, Iolite, Sapphire, Garnet
I love that the gems are pyramids and spike out from the top, as well.
This ring has a
high stance
, which means that if you tried to slip your hand into your jeans pocket, it would get caught. I find that these types of rings aren't very practical, but if you don't stick your hands in that many things, go for it!