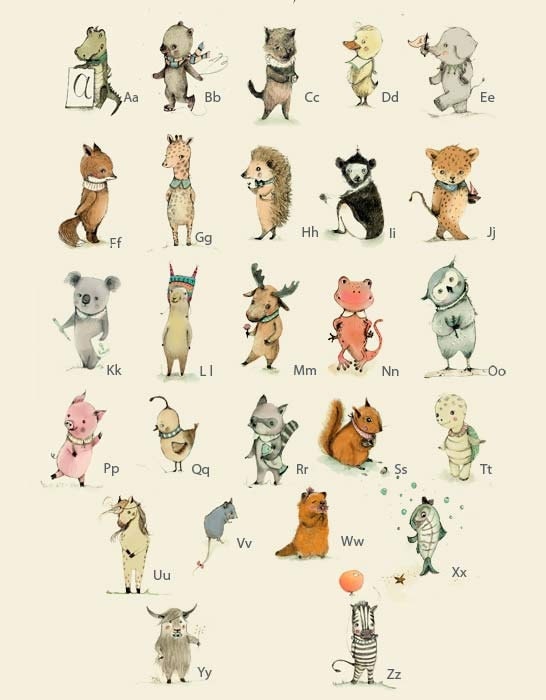 $35 Animal Alphabet print
The print is 12.5" x 16.25"
This might be meant for a nursery, but I wouldn't mind having it for me!
The animals are cute and each one has a little personality.
I wonder what the Xx thing is. Does it look like a fish?
Do you think it is an X-ray fish?