Anthropologie
has so many desirable things but at such insane prices sometimes.
But the sale section can be your friend.
Brace yourselves, this one is kinda long.
Here are my picks: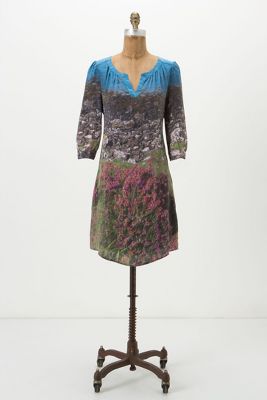 $99.95 Flashed back shift dress (was $228)
I love digital prints on dresses, especially when they are landscapes.
Anthro does these well.
Not into the whole dress?
There is this skirt as well: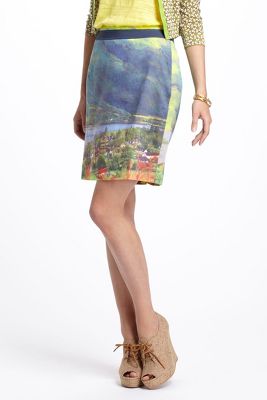 $49.95 River school skirt (was $98)
The dark blue waistband on this skirt is great because it takes the place of a belt and sets the skirt apart from your top.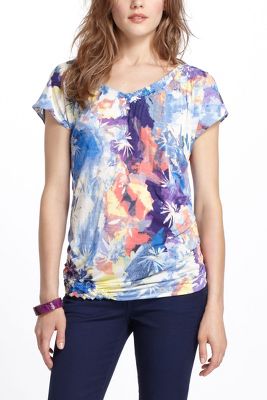 $19.95 Watercolor blooms asymmetric v neck top (was $88)
The multicolor wash on this is very feminine and pretty.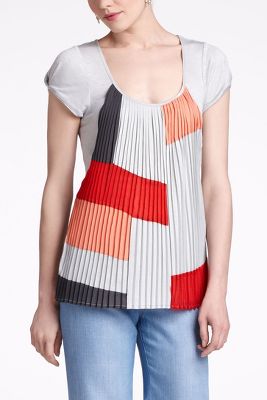 $29.95 Color swatch top (was $58)
I like the fan pleating on the front, it makes this seem more like a blouse and less like a tee shirt. The grayscale colors are versatile.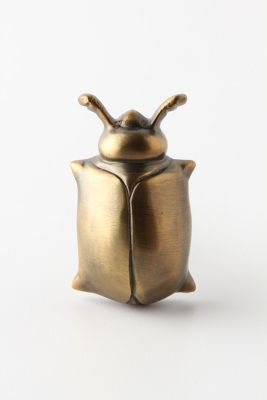 $2.95 Beetle drawer pull (was $12)
How cute are these knobs?
And if you had a bunch on a dresser, it could look like they were all migrating somewhere together.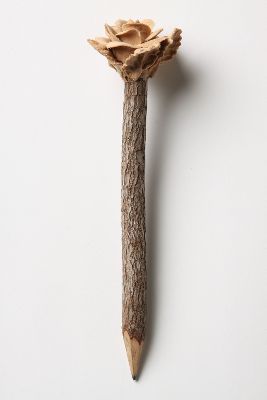 $2.95 Flowering twig pencil (was $5)
This would make a great random gift or hostess present, so I'd keep a few of these around in case you need them.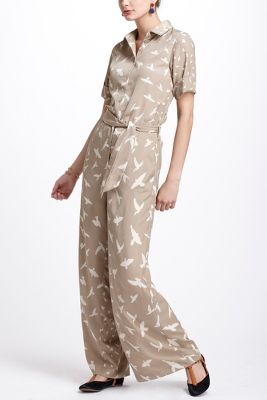 $49.95 Kittiwake Jumpsuit (was $198)
This one is probably not for everyone, but I love the way the wide leg pants flow. It would look great on someone with olive or darker skin. I think the beige can wash a lighter girl out.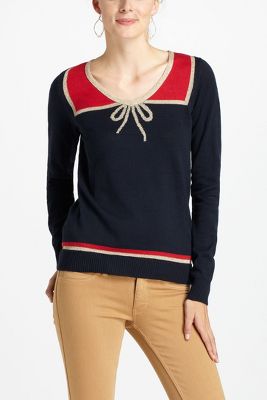 $49.95 Illusion tie pullover (was $98)
The bow on this is part of the stitched design, so it can never come untied.
I like pieces like this sweater because they make you look put together and like you thought about different parts of an outfit but you don't actually have to try hard or layer.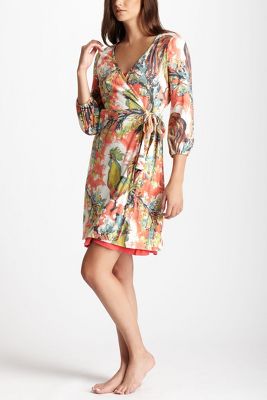 $39.95 Capon robe (was $78)
I would probably try to get away with this as a dress. It is so nice!
It would also make a great mom or aunt or grandma gift.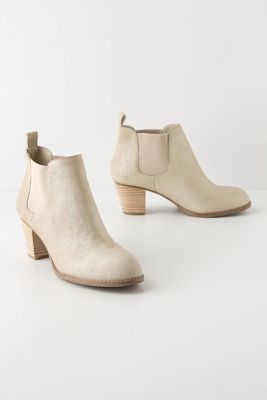 $59.95 Lyra Ankle boots (was $148)
These also come in a cinnamon color, but don't get those because the elastic ankle part clashes.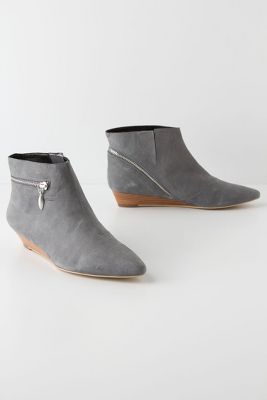 $79.95 Zip wedge ankle booties (was $168)
These are awesome! I love the zipper design and the tiny wedge heel and the pointed toes. These would look great with pretty much any pants or skirt.
The gray is better than the black. (CoughSize37formeCOugh)