Carrie is looking for a loveseat or chair that folds out to a mattress for guests.
She doesn't want to spend much, and for some reason also doesn't want something insanely ugly or used with bedbugs in it.
Hmm...
Here are some options I found for her:
$479 Cardini Uno black chair
The back of this chair folds out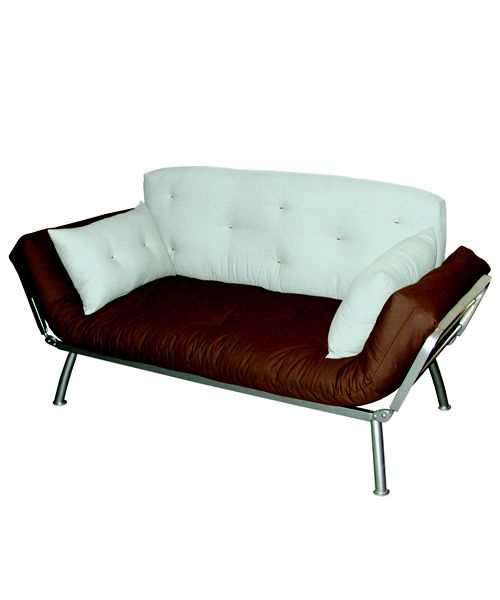 $199.99 kmart Elite Mali flex fold down f
uton
This is seafoam on top and brown on the bottom, and also comes in an orange-ish combination.
$251 DHP fold out chair
The cushions unfold and lie flat on the ground (not as elegant as a more raised solution, maybe)
$329.99 Princeton Microsuede sleeper chair
Looks like a comfortable chair
$293 Klik Klak adjustable loveseat
This one might be my favorite for the classic lines
These both look like good purchases
Looks very comfortable and classic
This one doesn't seem to take up a lot of room or be too clunky