Red shoes are great and versatile and I have 2 pair that I wear often (one high heels, one low heels).
Red is also a great color to pair with your Fall clothes (grays, browns, blacks, olives) and makes your outfit stand out.
Here are some cute vintage options: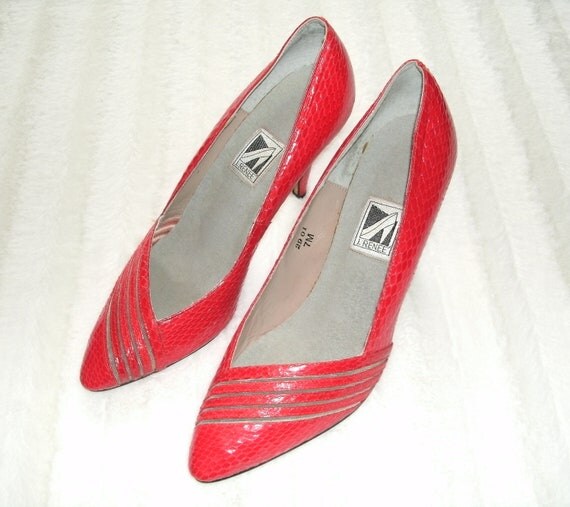 These are such a good deal, and they are my size, but I am going to have to stop myself from buying them because even I think that 2 pairs of red heels is enough.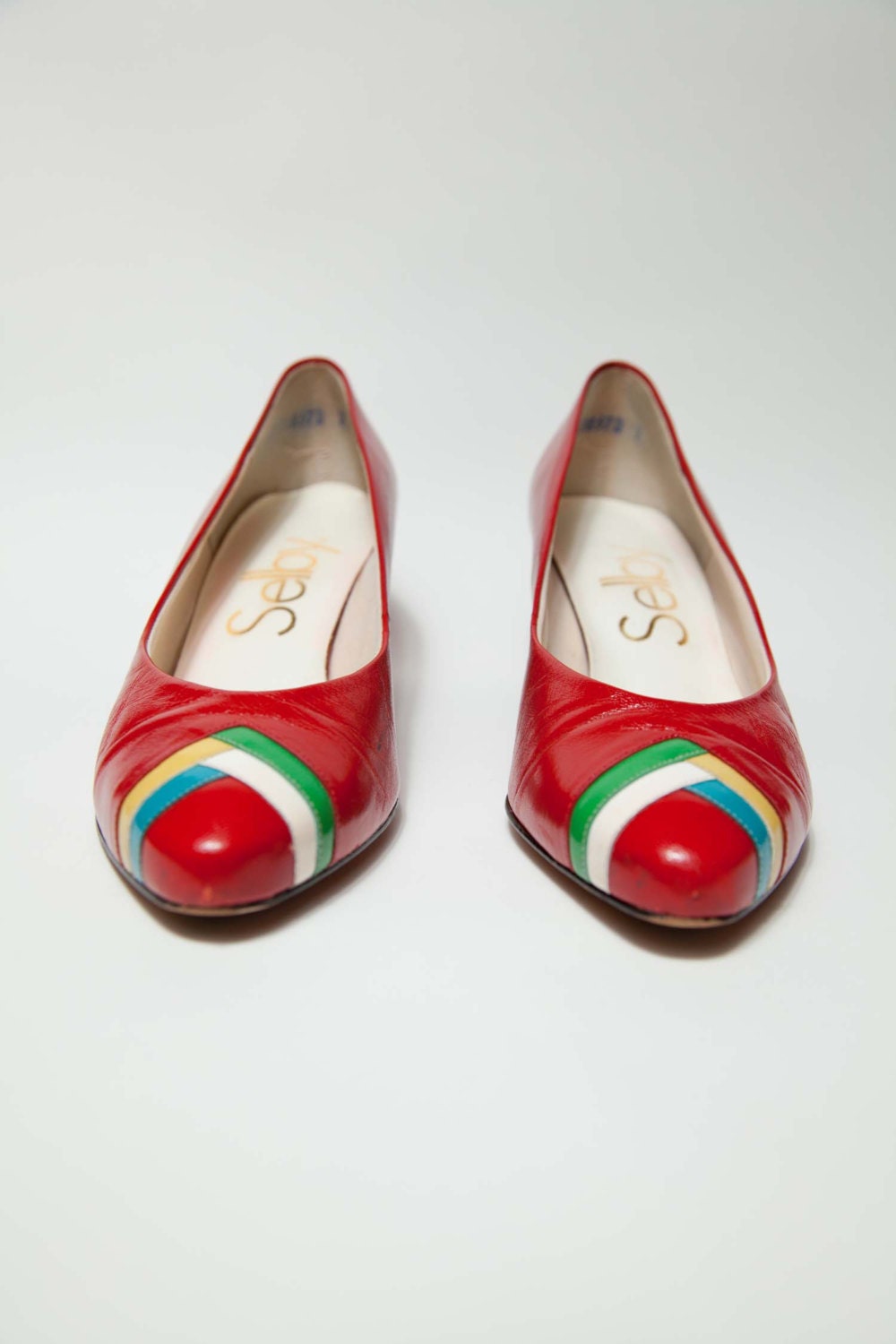 $55 Vintage red 1970s heels
Closed toe and cute chevrons in white, yellow, green, and blue in front.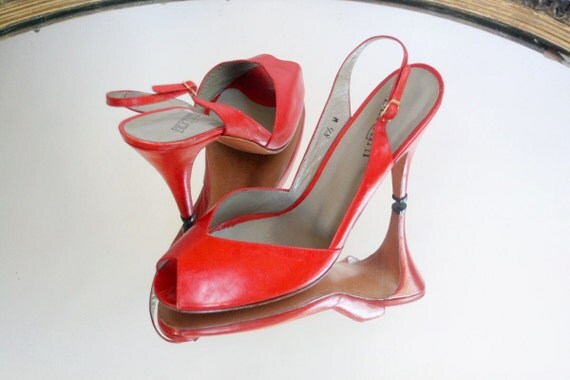 $26 Peep toe Bernini Slingbacks
Nice V in the toe area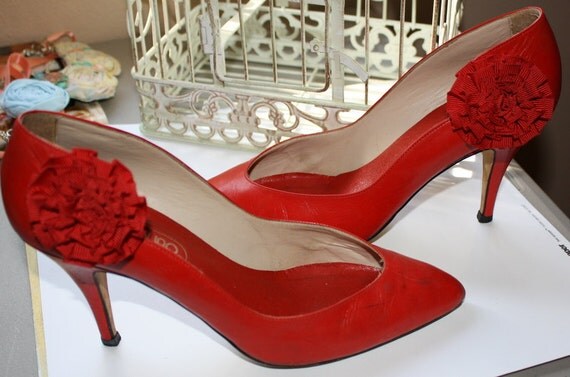 $44 Bandolino pumps
Look at the pretty flower at the heel!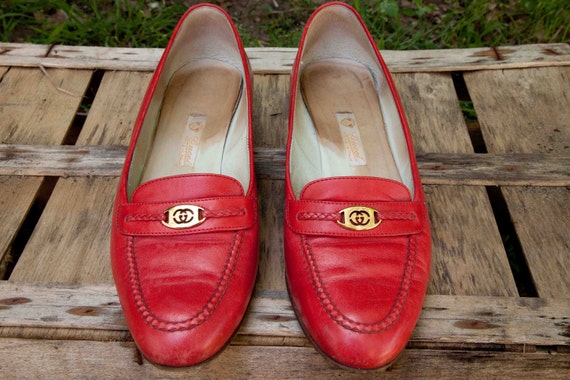 $53 Red Gucci loafers
Loafers are back now, so wear these with skinny jeans and a man's shirt.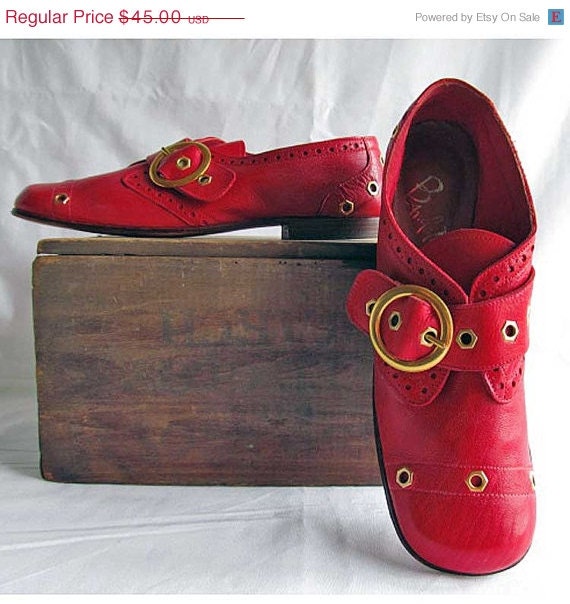 $34 Leather flats
These have a lot going on with the buckles and the grommets, so make sure they don't come off too Renaissance festivalish.
$39 Scalloped pumps
Fun detail!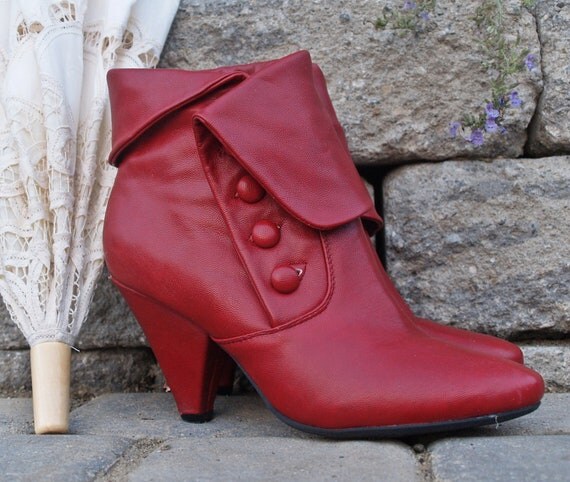 $19 Vegan button booties
These look easy to walk in and would look good with tights and a dress.
$43 Vintage tassel loafers
These are more feminine and ballet-style than many of the loafers I've seen.