I'm working from home now!!!
Very exciting.
Part of working from home is of course setting up a home office.
Most of the home office supplies and electronics I get will not be my choice, since the company is nicely providing me with a laptop and monitor and scanner, but I just bought a shiny (and yes I mean shiny) new mouse to go with the new setup.
My work and my time are worth their weight in gold (What? That doesn't really work here. Shut up.), so I got myself a
gold bar mouse
: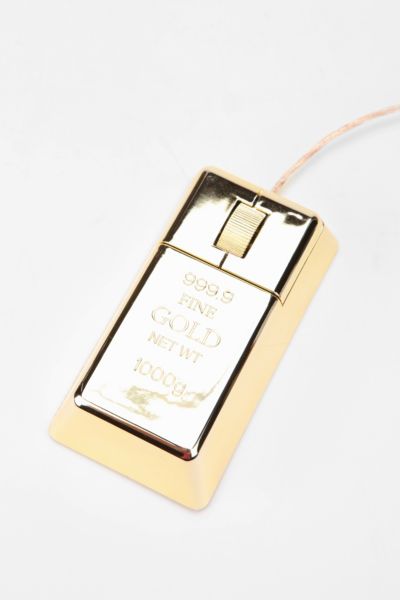 $4.99 (on sale) Gold Bar Mouse from Urban Outfitters
The website says it's no longer available but I saw 3 when I got mine in the sale section at the West Village Urban outfitters. I bet you can find one if you want at a local store.
Can you see how the mouse is imprinted with the gold markings?
Also, the cord is gold too.
BLING BLING HOME OFFICE!!