These earrings are made to look like you have gauged piercings, but really they are just hiding a thin post between the two halves. No stretching necessary.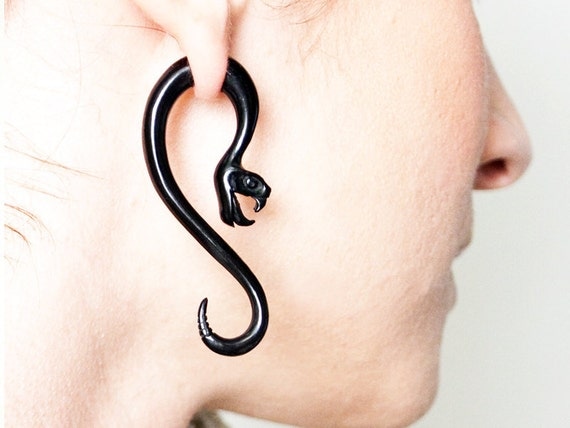 $24 Fake Gauge Serpent Earrings
They are made from shiny black salvaged water buffalo horn. (So you don't have to feel bad, no animals were killed for these earrings.)
The carving of the face looks really intricate!