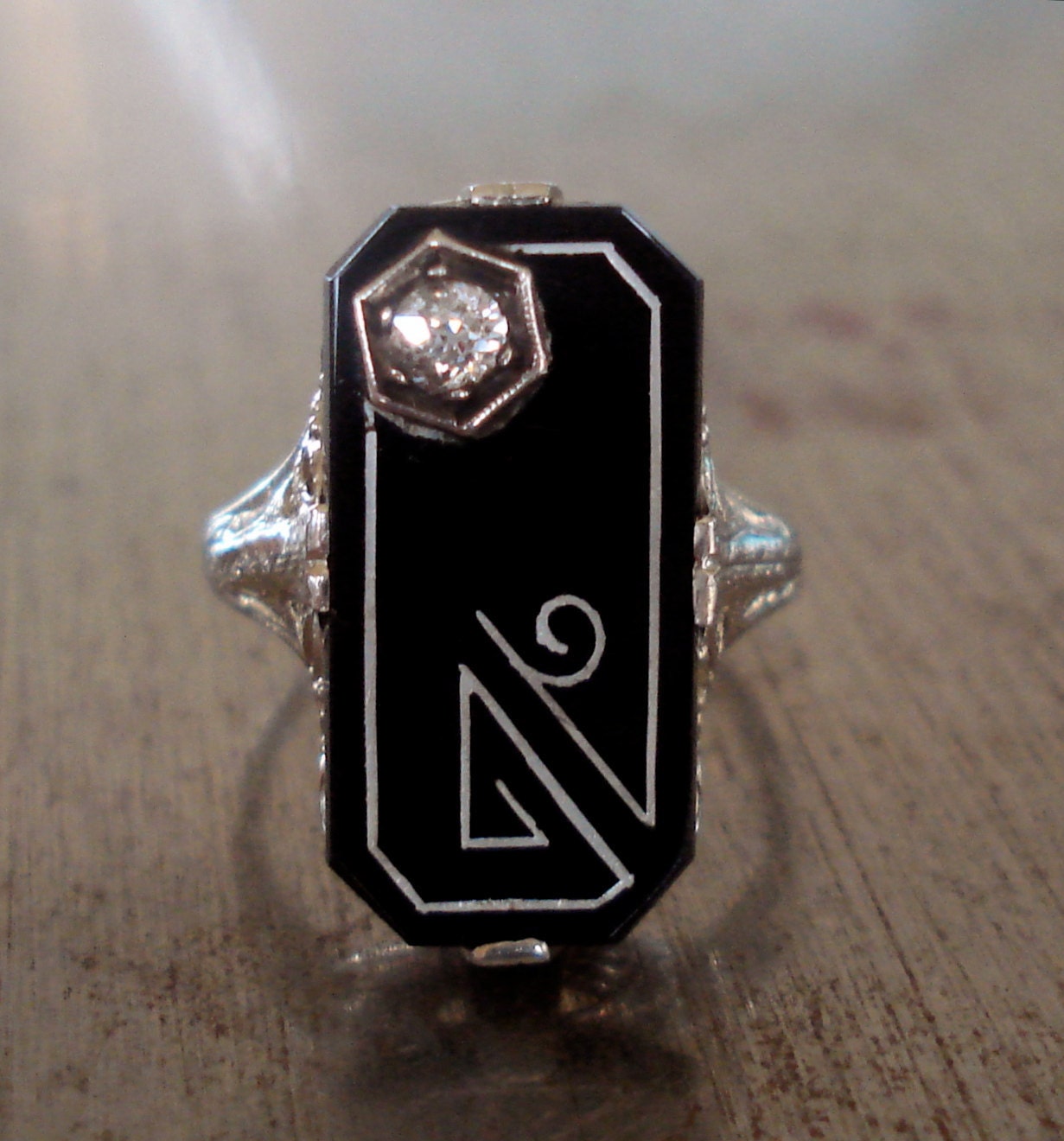 $685 Antique Onyx and diamond ring
The diamond in the upper left corner is a round mine cut diamond set in a hexagonal mount, which I think sets it off and makes it look bigger. It is one of the Art Deco settings I like most.
The setting of the diamond also plays nicely against the elongated octagon of the onyx it is set into.
The black onyx is smooth and shiny and a good canvas for the painted decoration on it.
The lines painted on remind me of an old fashioned film plate, you know what I mean?