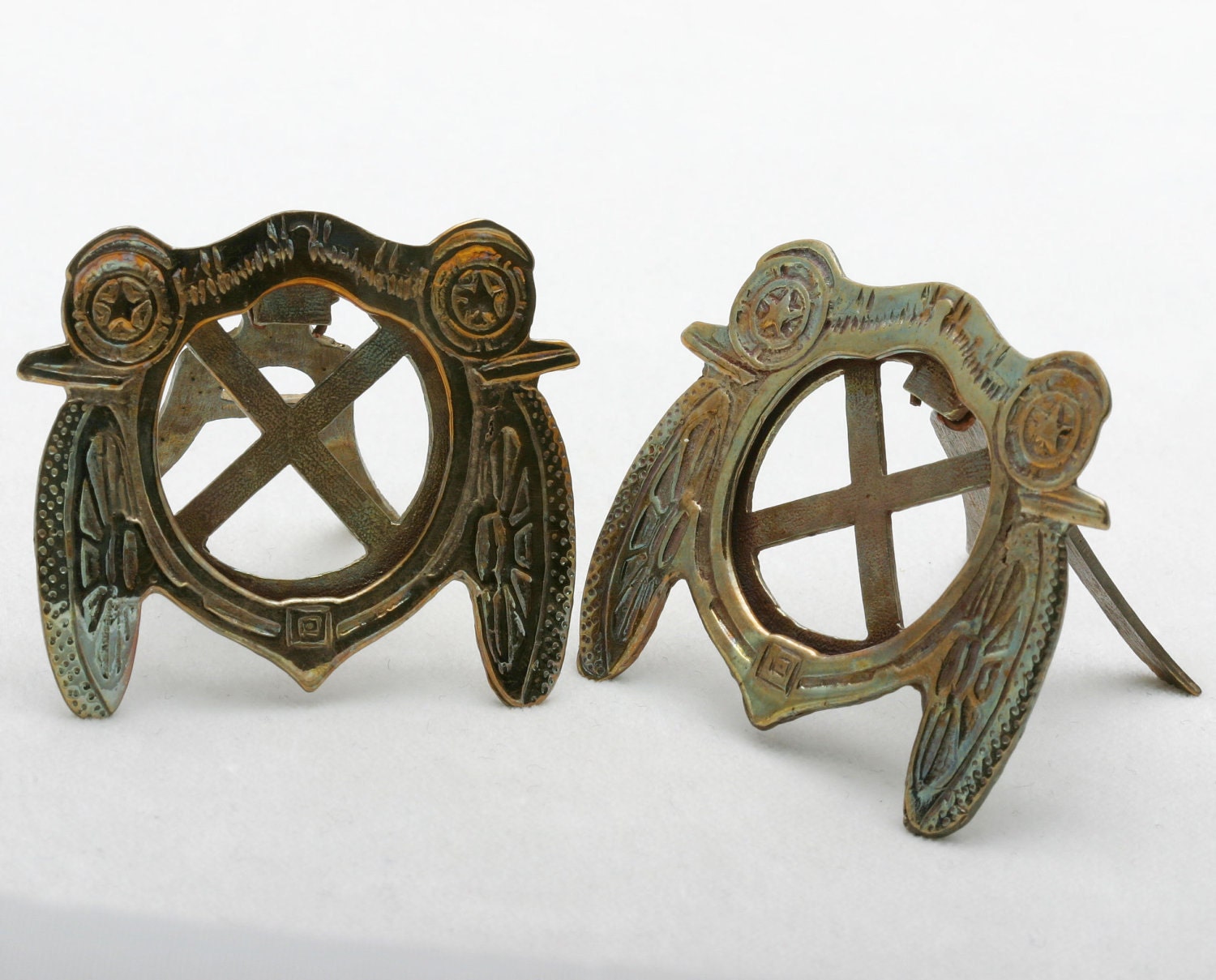 When I first saw these, I thought they were dragonfly earrings.
But when I looked closer I saw that these are actually the fronts of old cars, with a space in the middle for a photo.
These would be very pretty on a nightstand or mantle with one person in each one.
They are small, approximately 1 1/2" long by 2" wide, so good for a face.