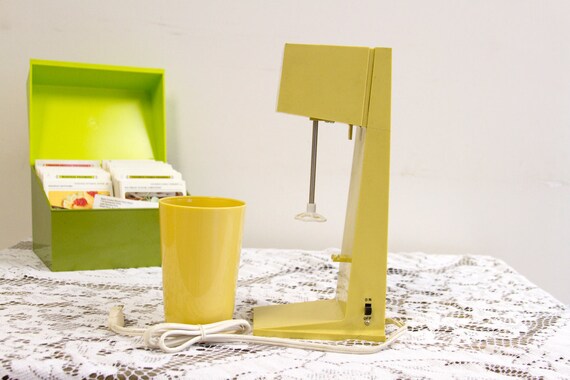 $20 Vintage yellow Van Wyck drink mixer
Do you know someone who wants to open an old fashioned soda shop? Or decorate some retro restaurant?
This would be perfect.
It's not working, but it is colorful and instantly recognizable.
Maybe you could just put it above the cabinets where you can't reach and everything is basically for show anyway?