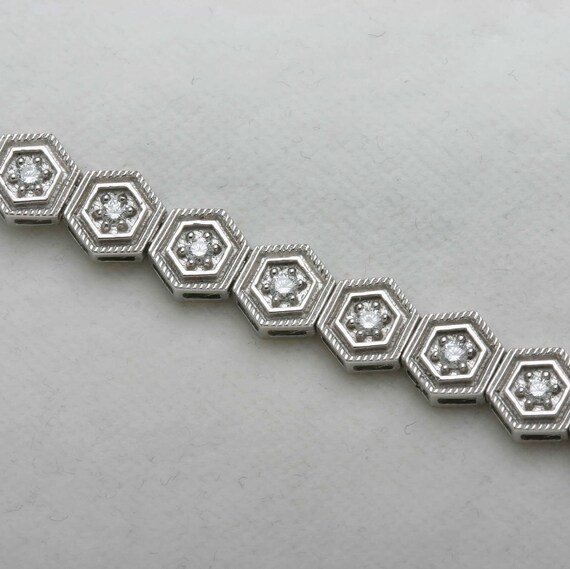 $2,475 Vintage 14k white gold and diamond tennis bracelet
Ask me how much I love round diamonds in octagonal or hexagonal settings.... THIS MUCH!!!!!!!!!!!!!!!
(That's a lot).
This bracelet is deco-inspired but made recently. It has a bunch of little diamonds in white gold
hexagons with engraved lines on the second hexagon outline.
I have a feeling that the pictures aren't doing it justice and that this will be a real sparkler in person.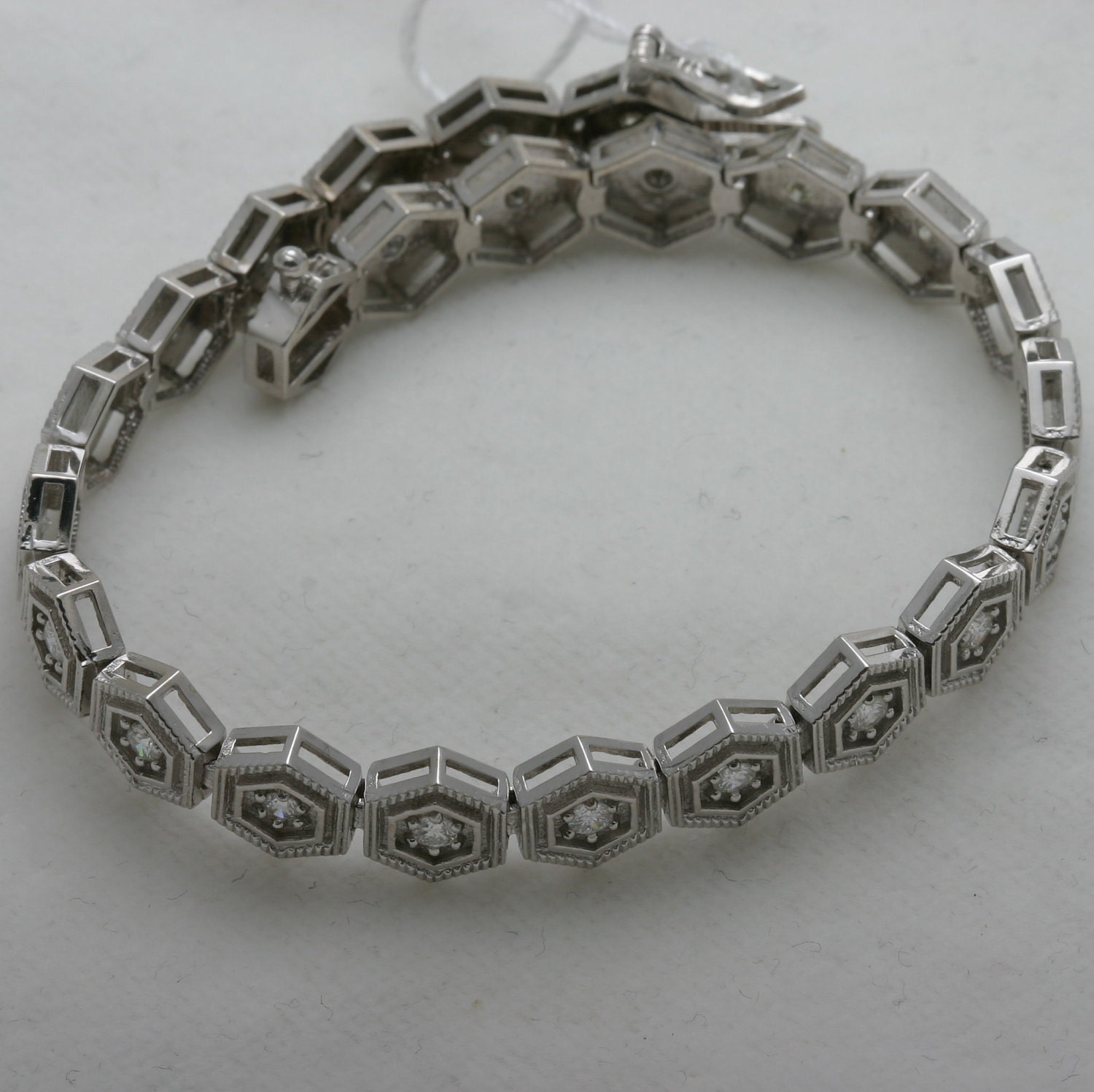 Who wants to get it for me?
I promise I'd wear it every day and even in the shower and to bed!