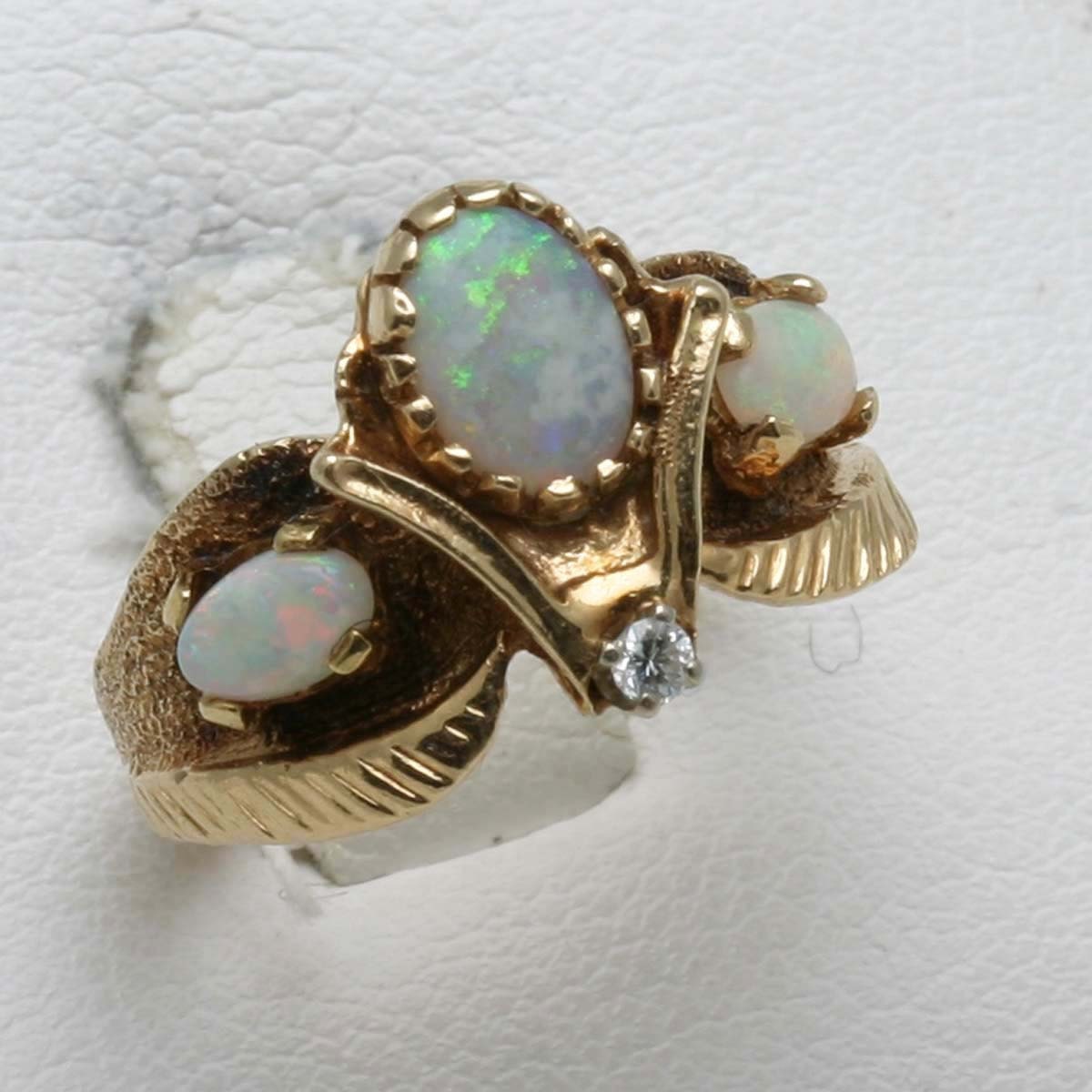 This estate ring features three opals and a teeny weeny .02 ct diamond in a pretty, textured 14k gold band.
The opals look like they are solid (not doublets or triplets that have a thin slice of opal sandwiched between quartz or glass).
The design is nice and curvy, with parallel engraved hashes on the bottom that make the shoulders of the ring look like wings or feathers.