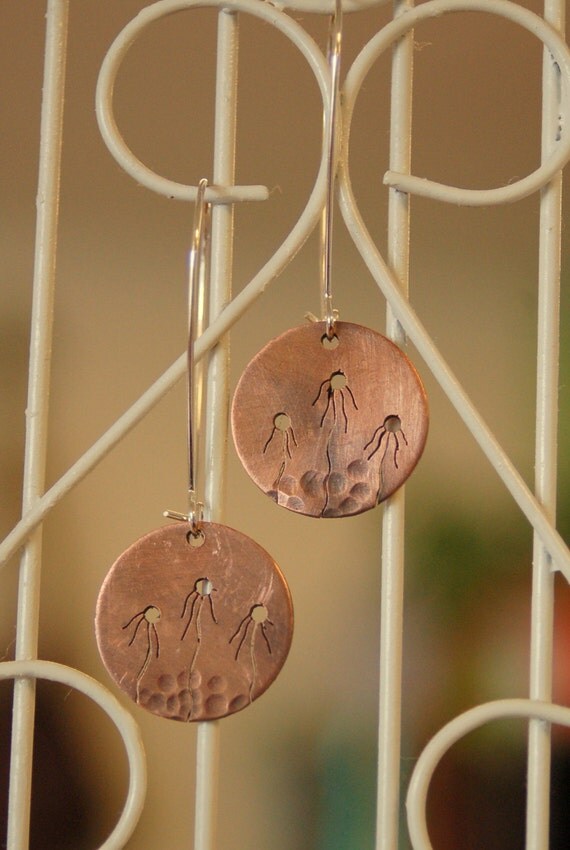 $33 If You're Going to San Francisco earrings
These dangly earrings have copper disks featuring a floral design.
Many different techniques were used to create these earrings, and I like to see them mixed. The flowers have pierced centers, engraved petals, and stamped leaves.
The textures will make them shine and reflect light in cool, eye-catching ways when you wear them.