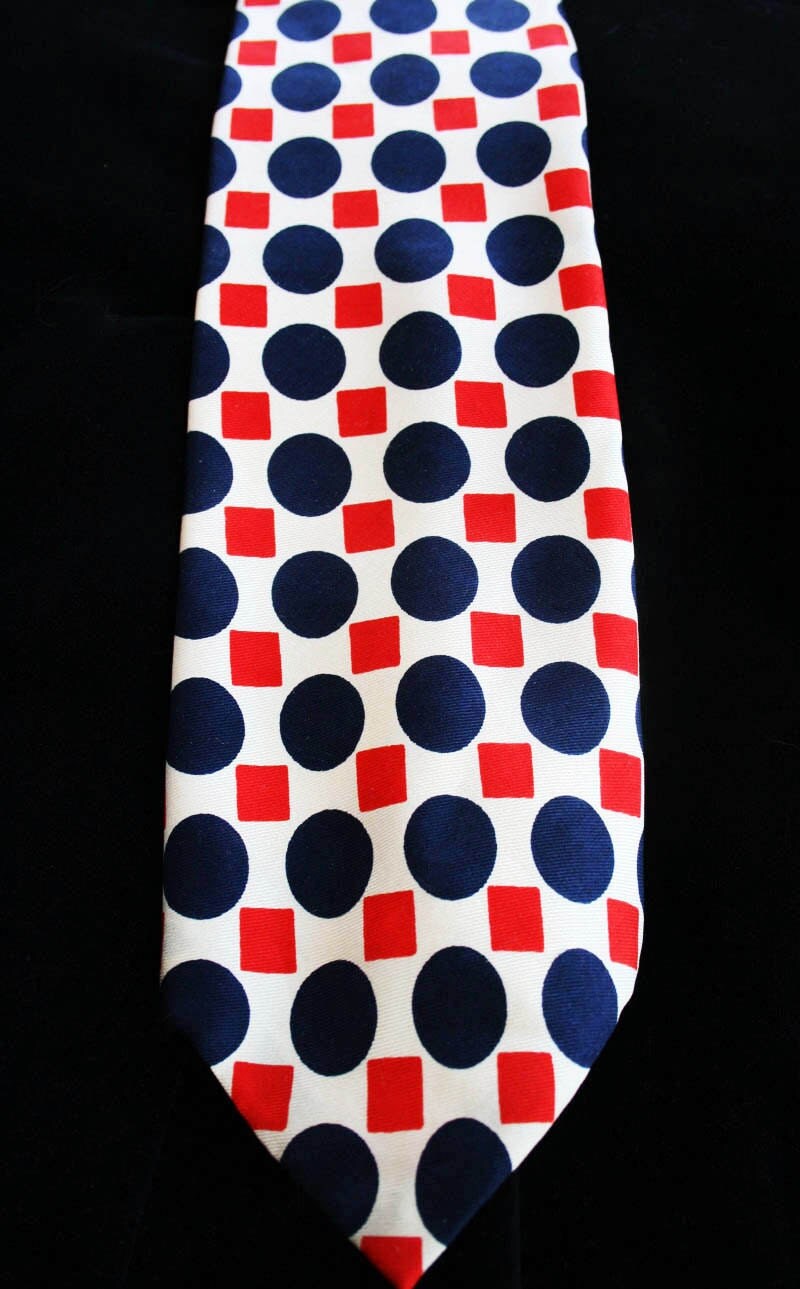 $9 Vintage men's dot tie
The fun primary colors and geometric shapes make this tie pop.
If you wore this with a retro suit, it would look very Mad Men.
Even if just a little of it peeked out from under a v neck sweater (over a button-down), it owuld liven up an outfit.