This is such an urban luxury type item that it is almost a parody of itself. A log that is pre-dried and cut so that all you need is one match to light it, and it burns the rest of the way down.
Did I mention that it comes with its own rope carrying handles?
Don't worry about finding kindling, chopping wood, or trying to start a fire with green wet wood. And for godsakes, don't actually touch the wood like a peasant would! Use the handles, chap!
Oh, you found your log in the forest, just on the ground like that? Lying on leaves with some gross beetles and worms near it? Oh how quaint. Mine? Mine is from Estonia, widely known as the fines purveyor of birch trunks. Yes, we don't bother with the "dirt."
But then after making fun of it for a while, I realized that it is actually kind of incredibly useful to have an all-in-one fire that doesn't get everything covered in bark and splinters in the transport and is ready to go whenever. Maybe this is a good idea.... hmmm...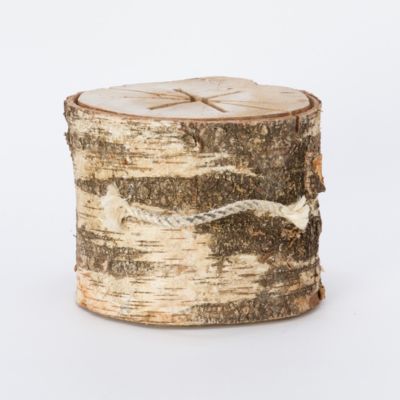 $28 bonfire log
"Take a crackling flame wherever you go with this portable bonfire log. Needing just a single match to light, each birch log is kiln-dried and finished with a braided handle for easy toting.
- Birch stump, rope handle
- Burn time approximately 1.5 hours
- Outdoor use or indoors use in fireplace
- Estonia
8"H, 10" diameter"
The company that makes this is
Terrain
, which is Anthropologie's sister line for home and garden supplies. You will notice similarities in the prices and aesthetic if you look around the site.