We are moving in July and for the first time in basically forever, got to choose our paint colors!
We had the whole range of Benjamin Moore paints to choose from and decided to go with different shades of gray (don't say 50 it's not funny) with blueish and purpleish undertones.
Here is the bathroom:
The wall color is raccoon fur which is a dark slate gray with navy tones, almost black. I think it contrasts nicely with the white tile and looks sharp.
Benjamin Moore Raccoon Fur
The space on the left in this picture is the living room:
The wall color in the living room is a warm light gray called Shoreline.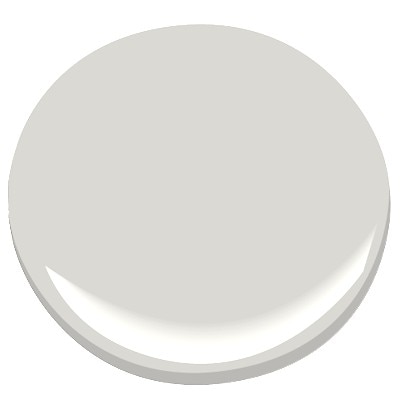 Benjamin Moore Shoreline
Another picture of the living room in shoreline and an accent wall in Raccoon Fur (which is actually a mistake but looks nice for now)
I don't have any good pictures of the bedroom, but it is Nightingale, which is a warm purpleish gray a little darker than shoreline.
Benjamin Moore Nightingale
The white trim is all Heron White:
And there will be some White Ice as well which is cooler and blue tinted:
This is a nice picture of a bunch of clothespins dipped in some Benjamin Moore grayish paints: