I like the look of rough diamonds (this can either mean low grade or not professionally cut/polished).
The brilliant cut, which is the round diamond with tons of facets, was created to show as much "fire" (sparkle) and light as possible in a stone. But sometimes that gets boring. Sometimes you would rather look at something imperfect but interesting.
That's how I feel, at least.
What I would really like to see is a group of rough diamonds channel set in a ring band, with one or two nicely cut sparkly diamonds mixed in randomly.
Here are some alternatives from Etsy: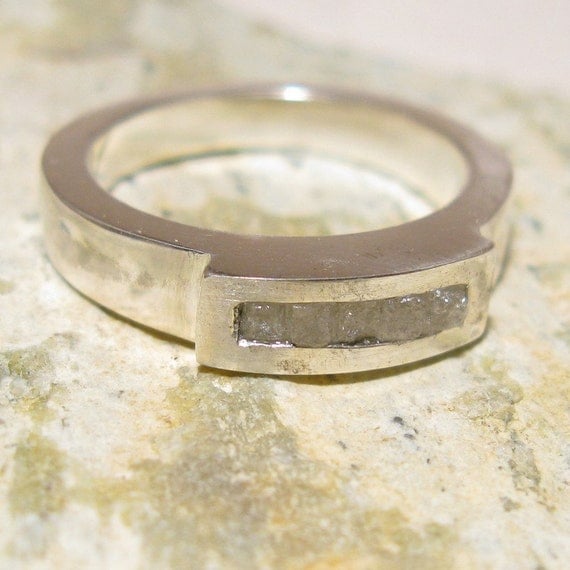 $325 Rough diamonds set in sterling silver
I like the chunky design of this setting, which echoes the classic solitaire diamond lift that you see in engagement rings. It would not look that good on my teeny bony fingers, but if you have long or rounder fingers, this style would look great.
You can also get it set in 14k gold for $525.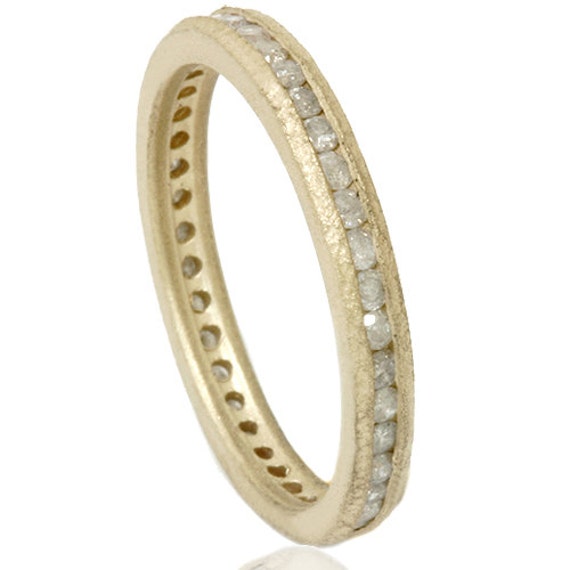 $249 Raw diamond eternity band in 14k yellow gold
This setting has the precisely drilled holes you would find in a standard eternity band, which are there to let the light shine through the diamond and make it sparkle more. In this case though, the diamonds are rough and won't do the sparkle thing. I really love how the gold is textured and not shiny, to match the look of the stones.
This could be a wedding band contender!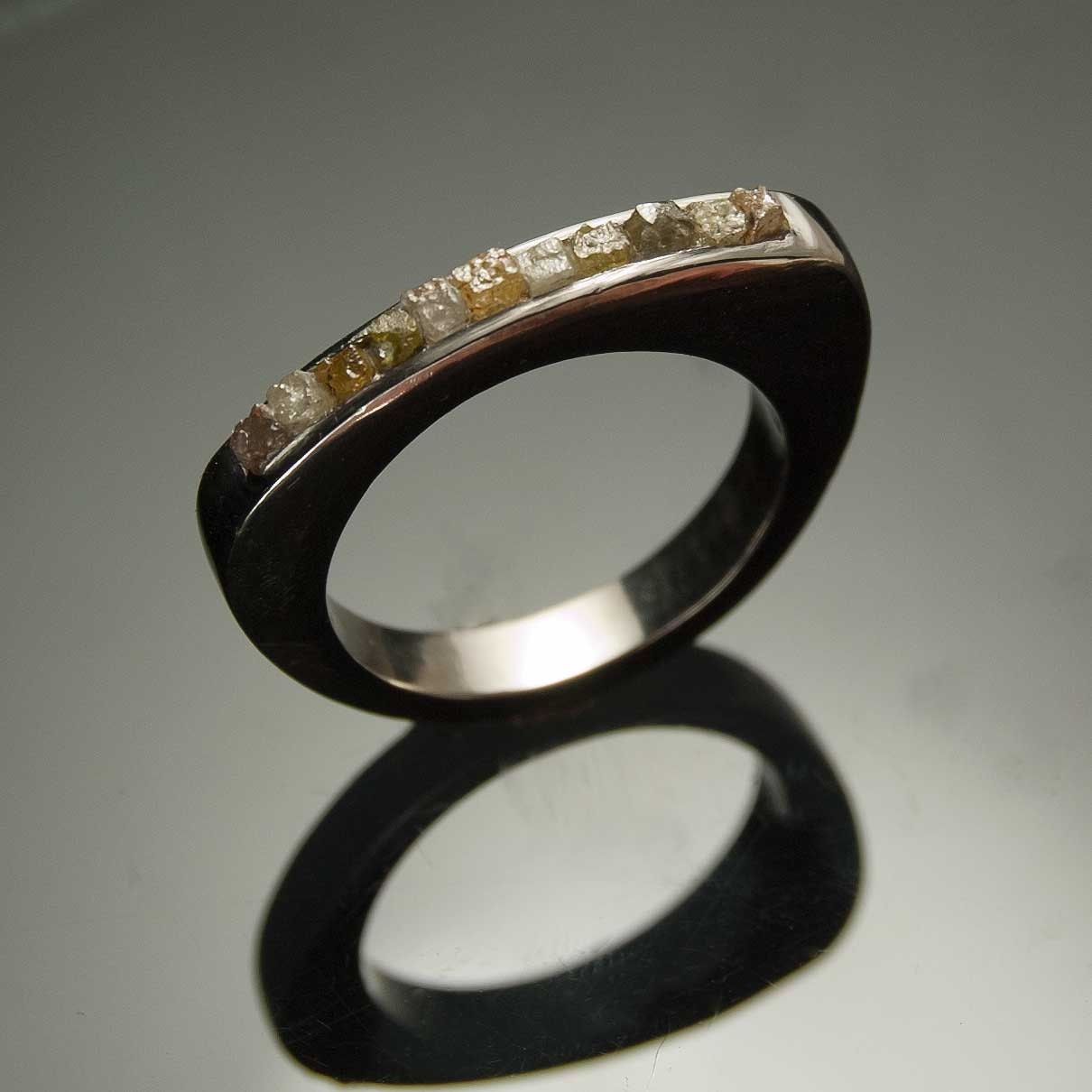 $995 Rough diamond channel set cubes ring
The look of this ring is very modern and interesting. I like the way the diamond cubes extend out of the channel setting and over the top of the ring.
Diamonds are hard (scratchproof) but it important to remember that they are not shatter- or break-proof. They can still be brittle and if you smacked this ring around too hard, they could cleave along the lines of some internal flaw.
This is another great ring for someone with larger fingers.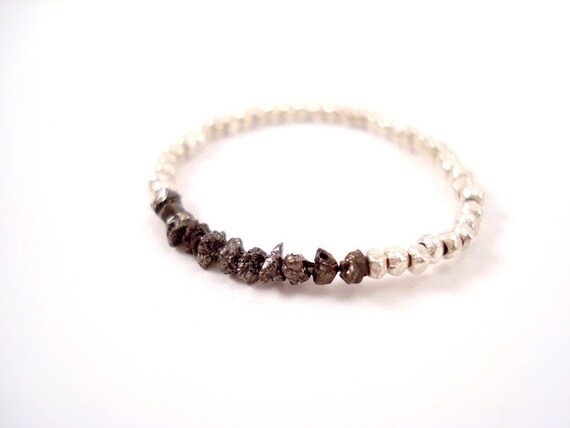 $38 Black diamond and silver stackable ring
This one is a very different style than those above. Instead of channel set stones in a case base, it has beaded gems on a wire base. This makes it much less durable (the wire could bend and break). The center beads are black diamonds and the others are fine silver (higher silver content than sterling).
If you like this ring, my advice would be to wear it between two other more sturdy rings so it is protected and has less of a chance of being deformed and breaking.