The tradition of wearing a bridal veil at a wedding is kind of weird and hearkens back to ancient times when
Nowadays, people wear more symbolic than actual face covering veils, and the modern style is trending towards shorter veils or just headbands or fascinators instead of full length long veils.
I think I am going to make my own veil out of extra pieces from my dress that we cut off in fittings. But I need inspiration and maybe a base to start with.
One thing to think about when choosing your veil is what kind of hair style you want to have. The veil should accent it and work with it, instead of against it. You wouldn't want to cover a complicated hairstyle with a long veil or have nothing to clip the veil in to with straight hair worn down.
I have no idea how I am going to wear my hair at the wedding but I think it will be up somehow so it is out of my face and not too hot. I'm taking suggestions if anyone has them!
I like the birdcage or blusher style of veil with netting and a little embellishment, here are a few examples of that:
$28.75 Birdcage veil with flower VS 7021
This is reasonably priced and not too huge. The veil comes down to the cheekbones but doesn't cover the nose or mouth.
$99 Handmade bandeau veil with french lace
A bandeau veil is a variation on a birdcage that is more like a very wide headband that covers some of your face too. Terrible description. You're welcome.
$19 plain Birdcage veil with beaded bottom VS 7038
This has a smaller mesh than what is normally seen in a birdcage veil. It also has a scalloped bottom edge with beading on it, which I think is nice.
It would probably be a good base for adding your own decorations if you wanted to DIY a little and make it match your colors or dress without starting totally from scratch.
You can get as crazy as you want to with veils, in terms of both style and price.
I saw some outrageously expensive ones on Etsy that I won't link to, and found some good options too: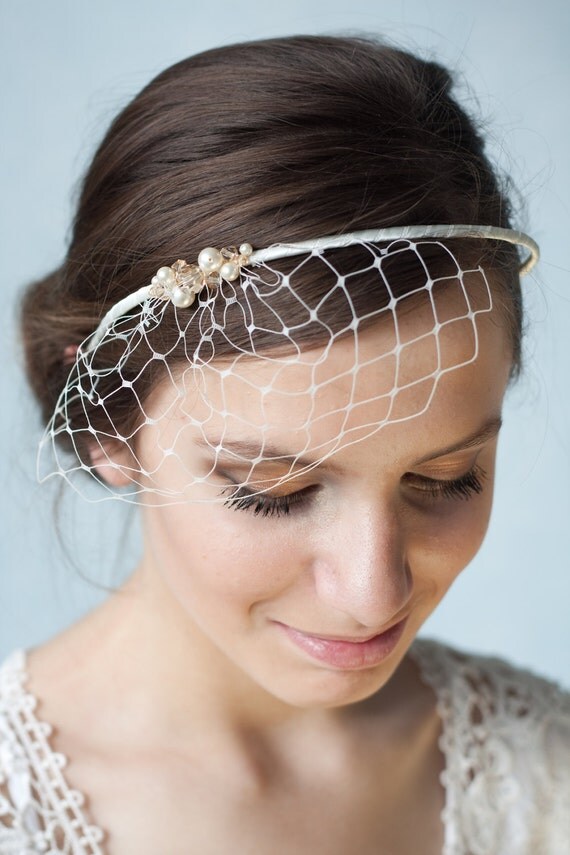 $45 Birdcage veil headband with pearls
This is a nice understated and minimalist take on a veil.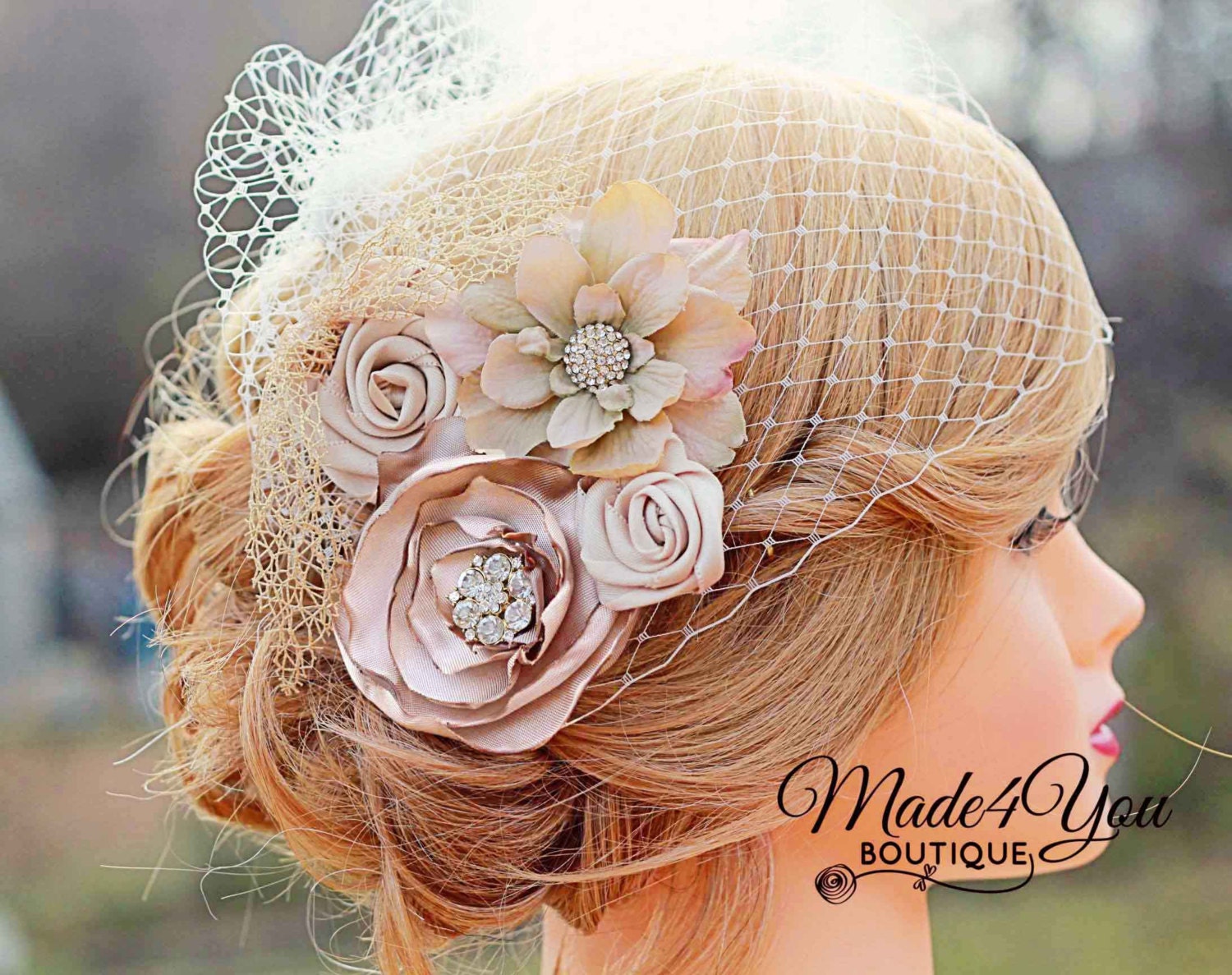 $68 Chamnpagne birdcage veil with flowers
I love how the flowers match this model's hair color. The mix of flowers and sparkle is well done and not over the top.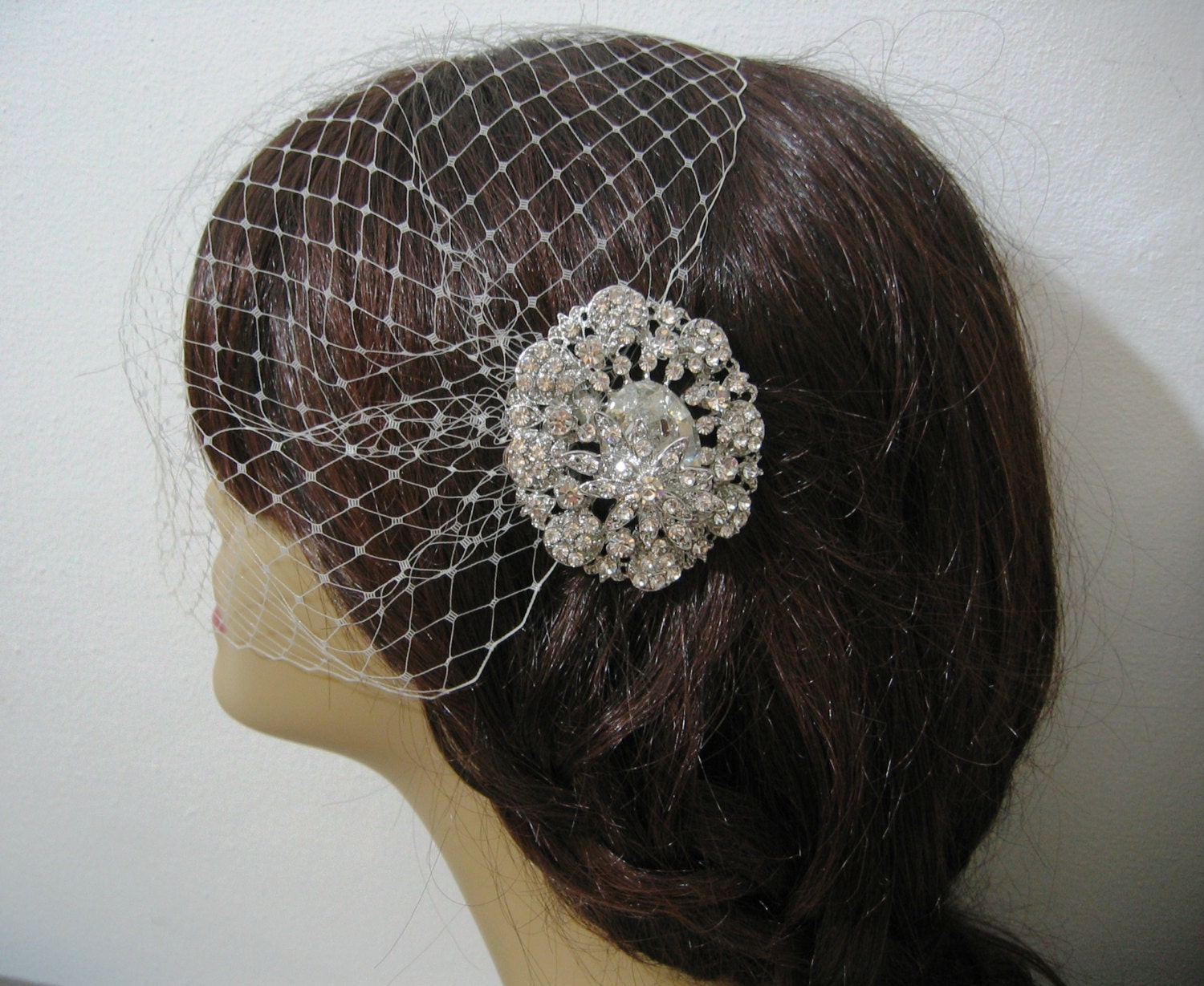 $69 Veil and rhinestone comb
This is a nice example of how easy it can be to put two pieces together (the comb and the veil) to make a finished look. You don't really have to buy something that is pre-made or all one unit.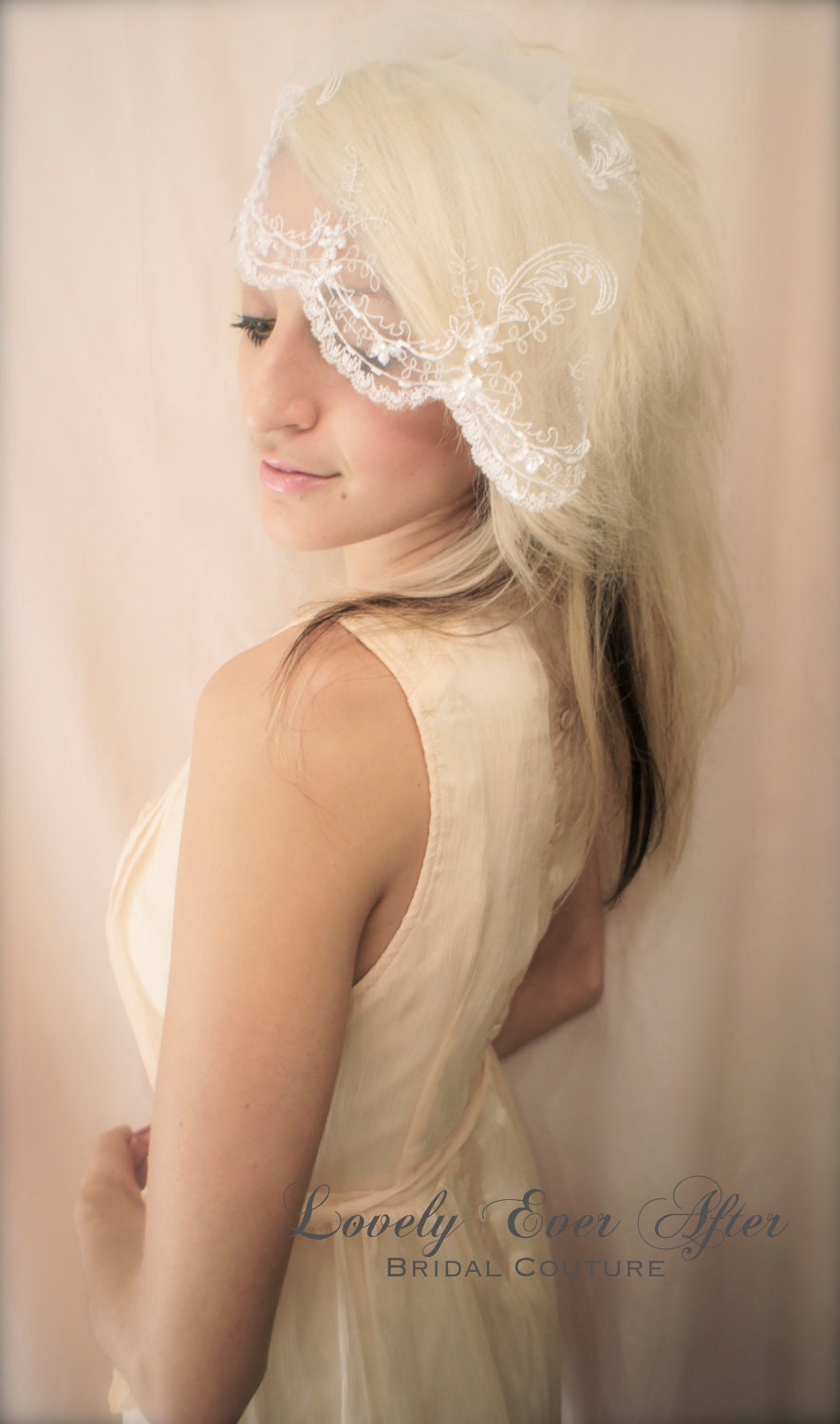 $50 Scalloped lace birdcage veil
Let's not look at the trashy makeup and hair on this model and instead focus on the veil and how interesting it can be to have lace on your face (RHYME)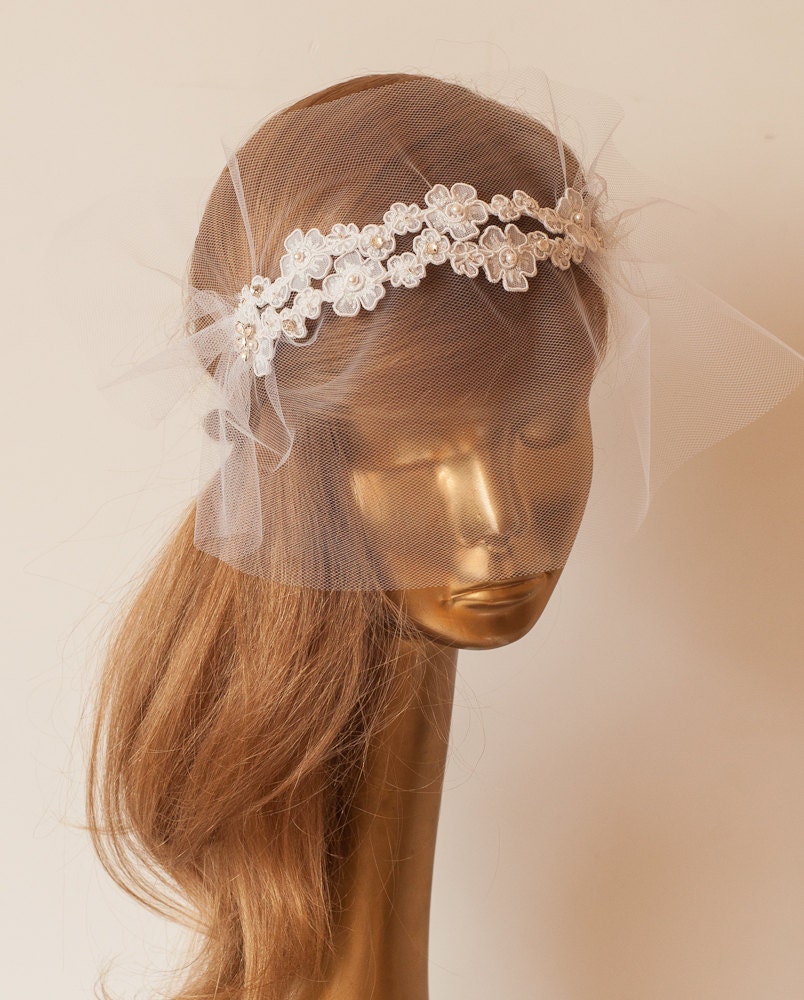 $72 Vintage lace bridal veil
I like the little floral ribbons on this bandeau style veil. I think it looks casual and relaxed and a little hippie-ish.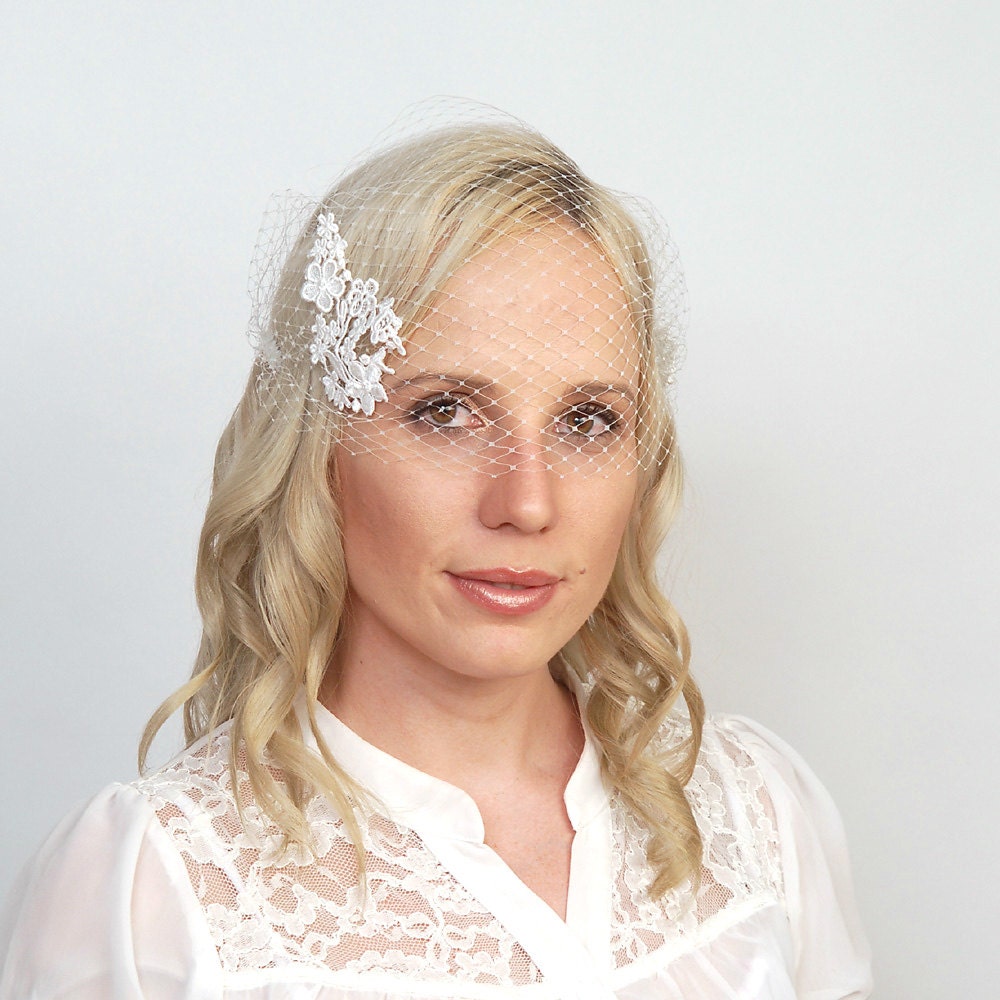 $36 Bandeau birdcage veil with lace
This wide netting paired with one lace embellishment is simple and pretty.
$55 Bridal blusher with lace
You have to be careful in your lace placement though otherwise it can look like you sneezed it out.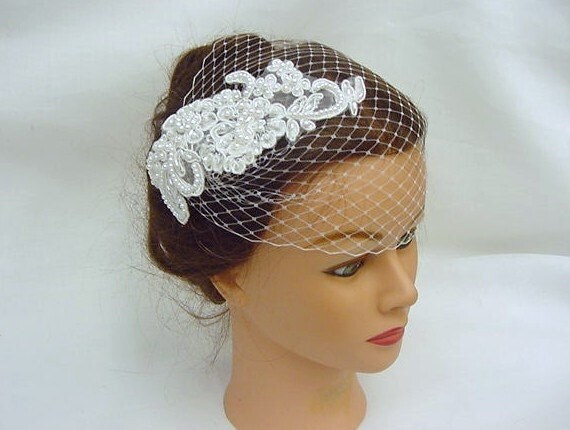 $49 Bridal lace and birdcage veil
This one is very nicely positioned and the lace is really pretty.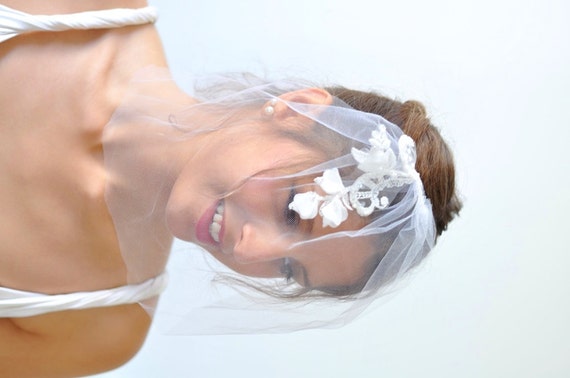 $100 Bridal veil flower blusher
This is a good design too. I guess I like the ones with one prominent lace piece on the veil.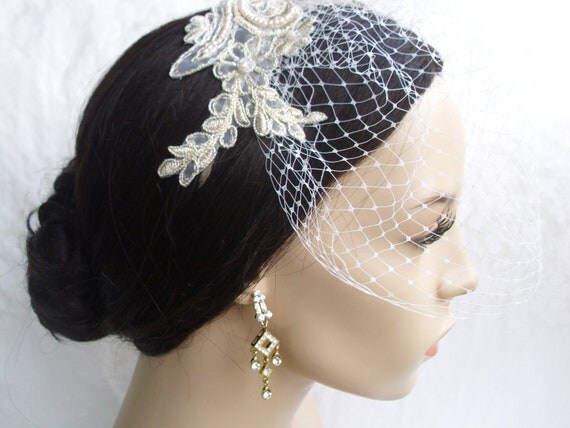 $58 Eloise Vintage inspired lace birdcage veil
On this veil, the lace travels back beyond the veil into the hair which I think is a nice effect and I might try to copy if I can.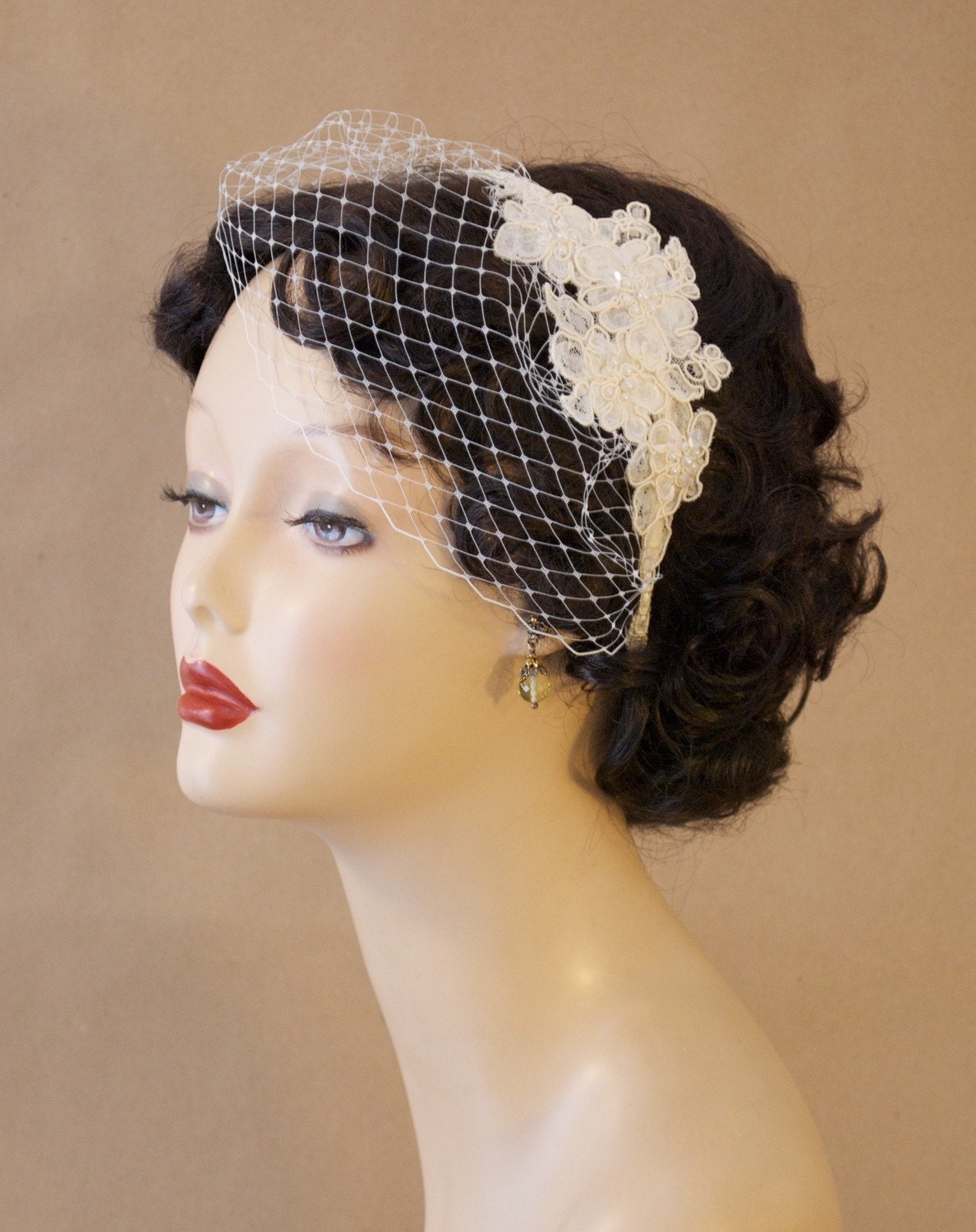 $60 Marcia Alencon lace veil
Similar to the one above, but with a different style of lace.
$70 Double layer lace blusher veil
I like the mesh over the birdcage fabric on this veil, it gives a nice hazy effect.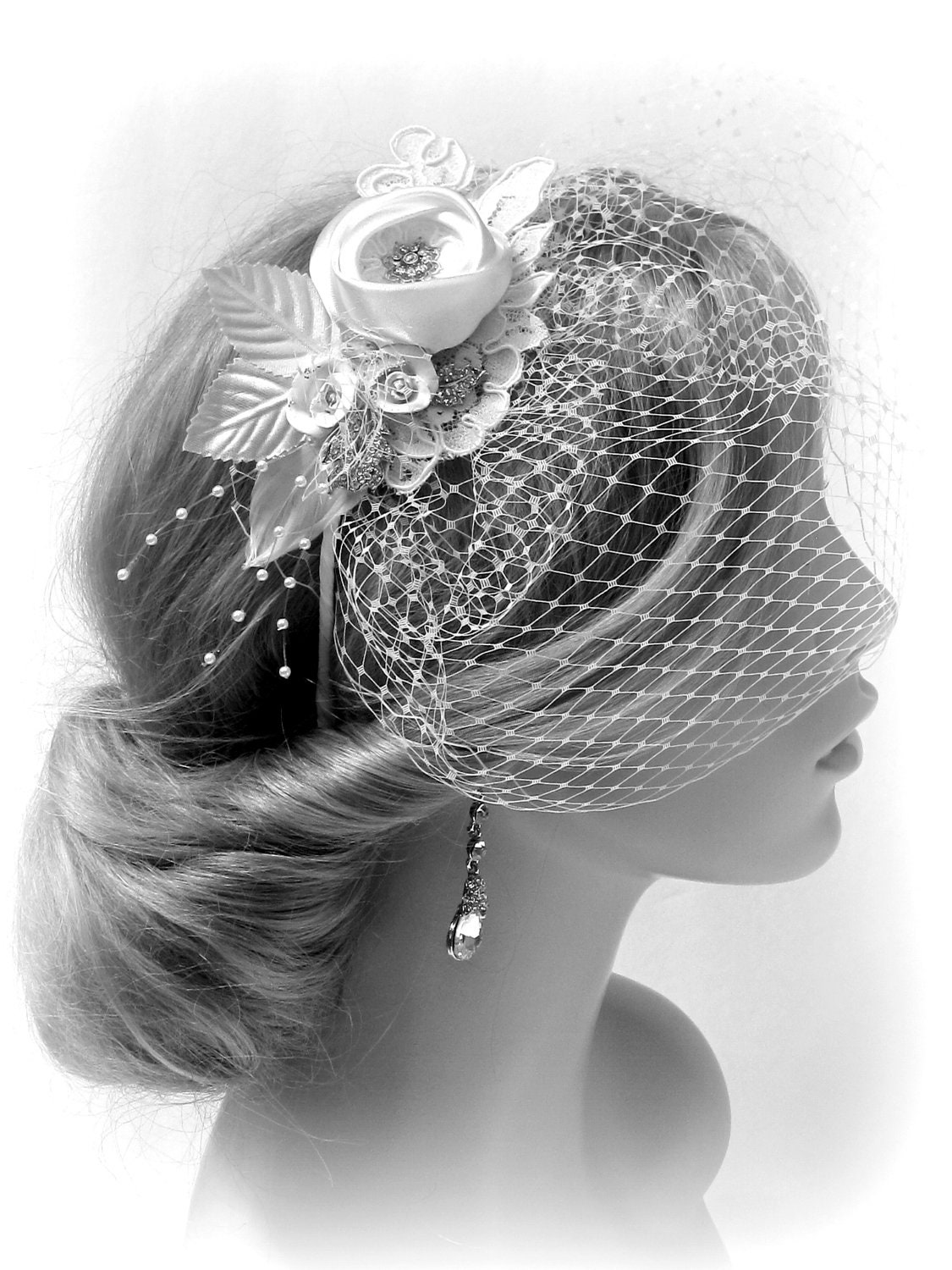 $66 White flower headband with detachable veil
I like the flowers and the pearl spray that the seller has attached to the lace and veil.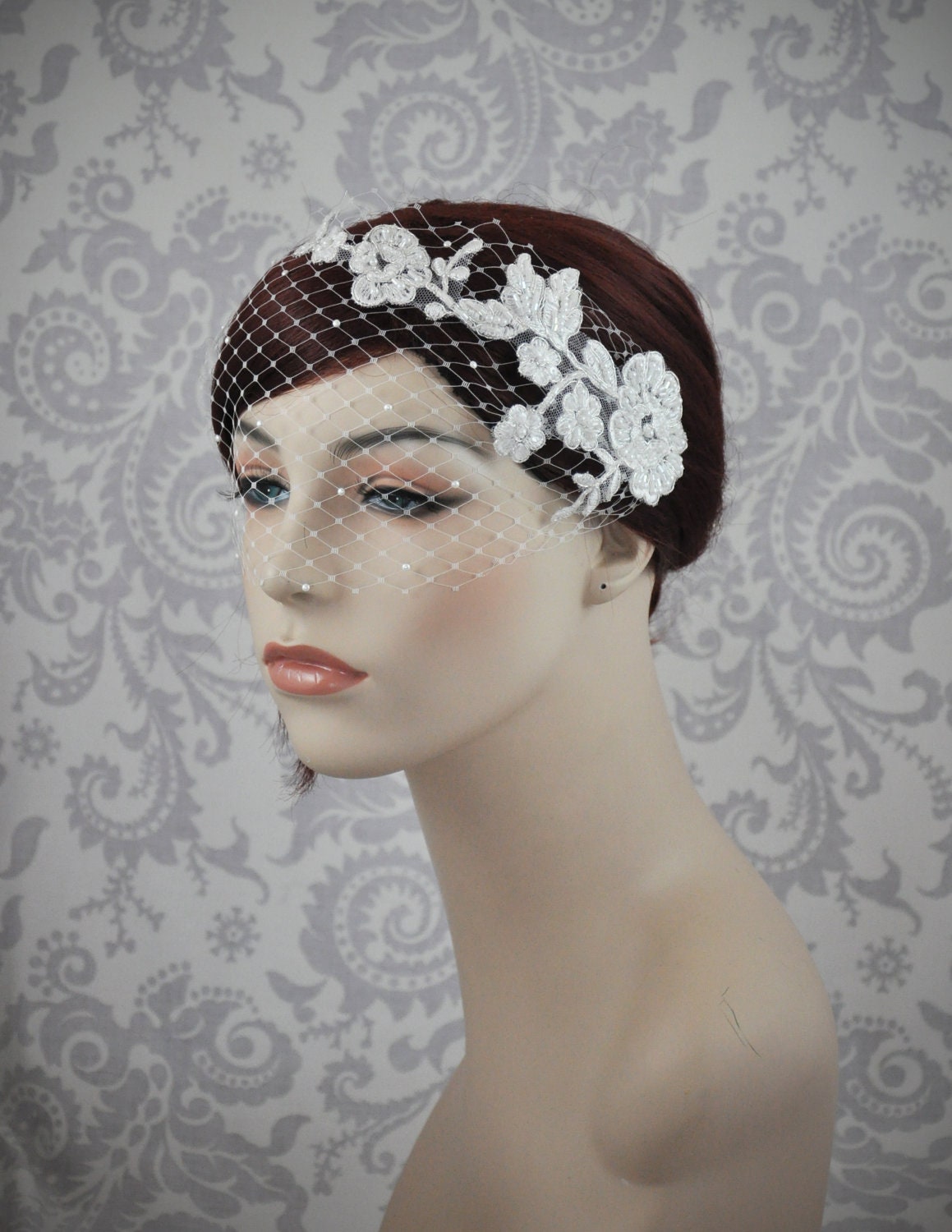 $86 French netting and pearls bandeau veil
A good example of how nice and clean looking it can be if you cut around your lace embellishment instead of keeping the tulle.