Liz has assigned me a serious project:
Find her and her husband some new bedding and bedroom accents to go into the house that they are buying.
The wall color in the bedroom is sage green like this:
And Liz's bed is upholstered in dark gray charcoal fabric like this:
I like that image as inspiration.
One thing I think will be important for Liz is to make sure to incorporate lots of texture and pattern into the room.
Otherwise, the dark walls and dark bed will read as somber and sad.
And that is not like Liz at all!
DUVETS
For textural duvets, I don't think anyone beats Anthropologie.
I have one of their coverlets from a few years ago and the delicate fabric is tearing (with no help from ravenous bunny who likes to dig and chew on it), but it is so pretty and I can sew it up just fine and you can't really tell because there are seams and ripples everywhere anyway.
Here are some favorites from Anthro: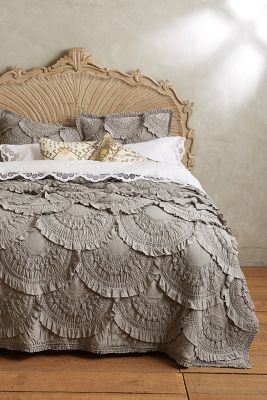 $325 Light Gray Rivulets quilt (queen)
This light gray would brighten the dark bed and bring it closer in hue to the wall color.
The texture is killer and fun. Who wouldn't want to jump into this bed?
The shams are an extra $100, and I think you don't need to get them. The quilt is plenty. Plus then you get the chance to buy different complementary pillows.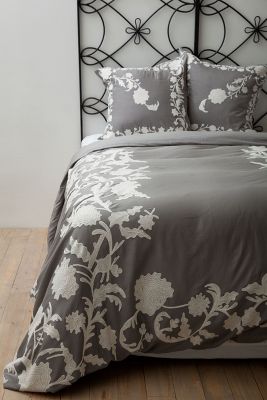 $628 Dark Gray Bonne Terre Duvet (queen)
Another way to go would be with a pattern like on this Bonne Terre duvet. It introduces white into the color scheme which I like, and brings air into the otherwise solid room.
The design is at the edges which makes it more classy and less feminine than an all-over print. It is also botanic without being too flowery and girly.
Again with this one, I say skip the pillow shams (I think these are ugg) and do something fun with accent pillows instead.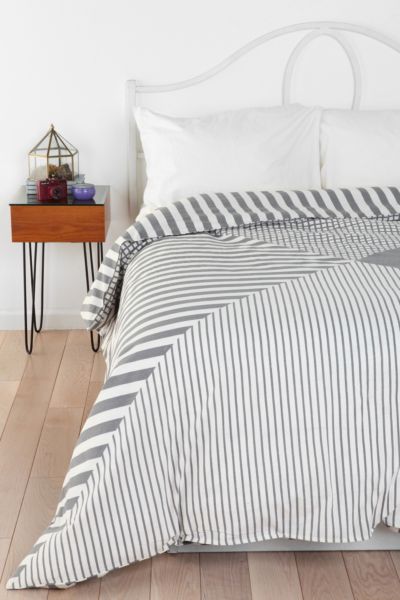 $89 Assembly home Quadrant duvet cover (full/queen)
A more modern and graphic style with gray and white stripes.
SHEETS
When you have a really textured or organic patterned duvet, I think you need to keep the sheets more plain.
If you get crazy sheets, then go for a more neutral cover.
I think the sheets Liz buys should incorporate the sage of the walls and also a lighter accent color.
here are some options:
$99 Harbor House Brisbane sheet set (queen)
These are mostly white with borders of sage leaf prints.

$70 Marimekko Pippurikera sage sheet set (full)
Also mostly white, but with a bolder pattern.
For a more plain look:
$67 Sage Egyptian cotton damask stripe sheet set (queen)
$19.99 Ashley Cooper Sage dot or stripe jersey sheet set (queen)
These tee shirt sheets in stripes or dots could go great with the solid color textured quilt from Anthro.
OTHER ROOM ACCENTS
I think Liz should get 2-5 throw pillows for the bed to really bring together the sheets, the duvet, the headboard, the walls, the rug, and any other large items in the room.
One should be patterned, one should be textured, one should have something shiny and metallic, one should have a crazy color not found anywhere else in the room.
$23.99 Throw pillow with decorative gray print
This brings gray and a greenish yellowish color and white together.
$37 Mac decorative pillow
This brings all the texture with those petals.
$43 Rhythm embroidered square pillow
This one has the right colors and brings some orderly lines and geometry into the mix
$39 Christopher Knight paillette pillow
These come in a set of 2 and have the shiny metallic pieces going on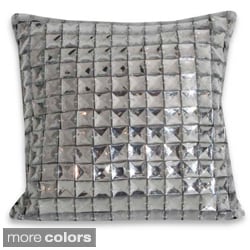 $32 Bernice silver throw pillow
Another jewel of a metallic pillow
$44 Marlo Lorenz Petra peacock pillow
Here is the crazy color one! I think Liz will like it.
This will make people say whaaaat? this isn't just a boring hotel-ish room where everything matches.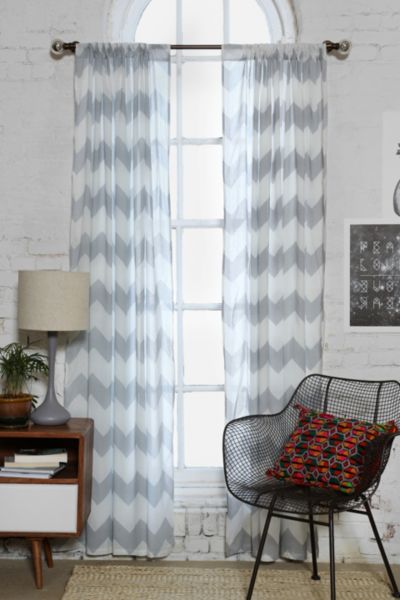 $35 gray zig zag curtains
The large pattern is young and fun, and the light colors lift the room.
Small prints on curtains can be grandma-ish and the muted sage wall colors don't need extra muting.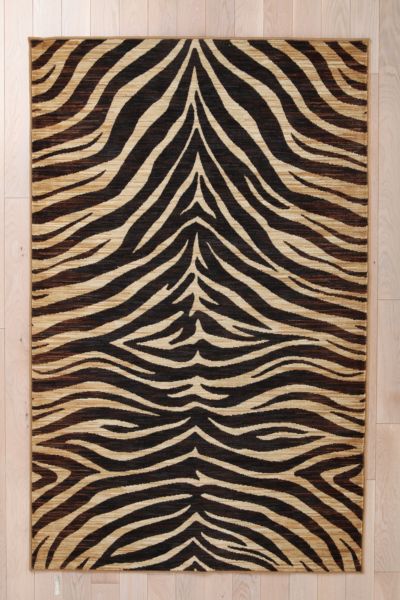 $589 Tiger print rug
Urban Outfitters is my favorite place for cool rugs that aren't insanely expensive.
This one has graphic interest and incorporates the dark gray/black color of the bed.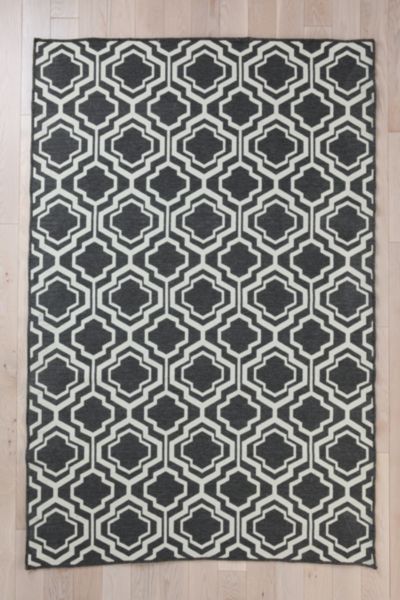 $299 Wool weave quatrefoil rug
Here is another good graphic rug from UO.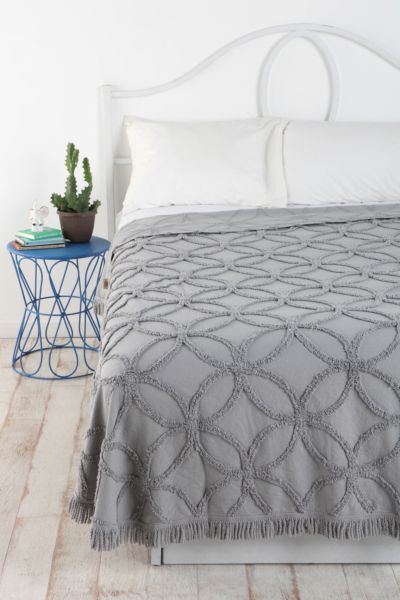 $89 Circle Chain chenille coverlet
This would be a great throw or spare blanket to have around. It is light gray between the color of the walls and the headboard, and has a cool pattern and lots of texture.
You could throw it folded up over a chair when not in use.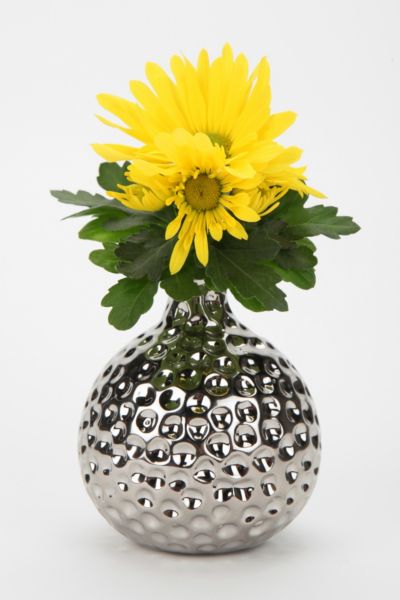 $19 Textured metal vase
This silver textured vase would be like jewelry in the room. I'd put one of these and then two other silver things in other finishes on a dresser or nightstand in a group.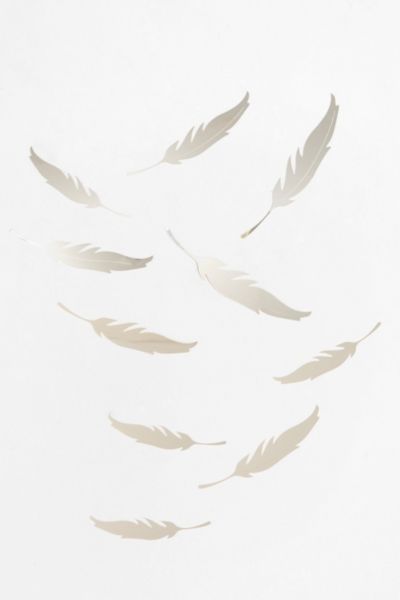 $16 Mirrored quill wall decals (set of 9)
These are awesome and would be great if you distributed them so it looks like feathers are falling down the wall behind the bed.
While we are at it, these would be some great towels for the en suite bathroom: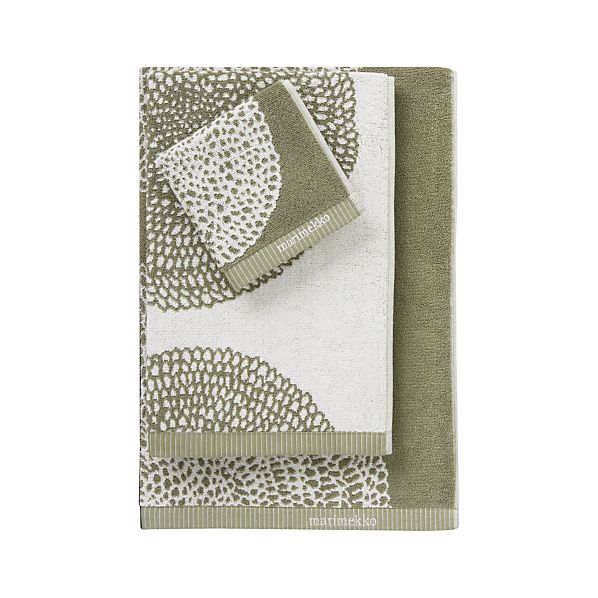 $24.94 Marimekko Pippurikera sage bath towel
Clean white and matchy sage