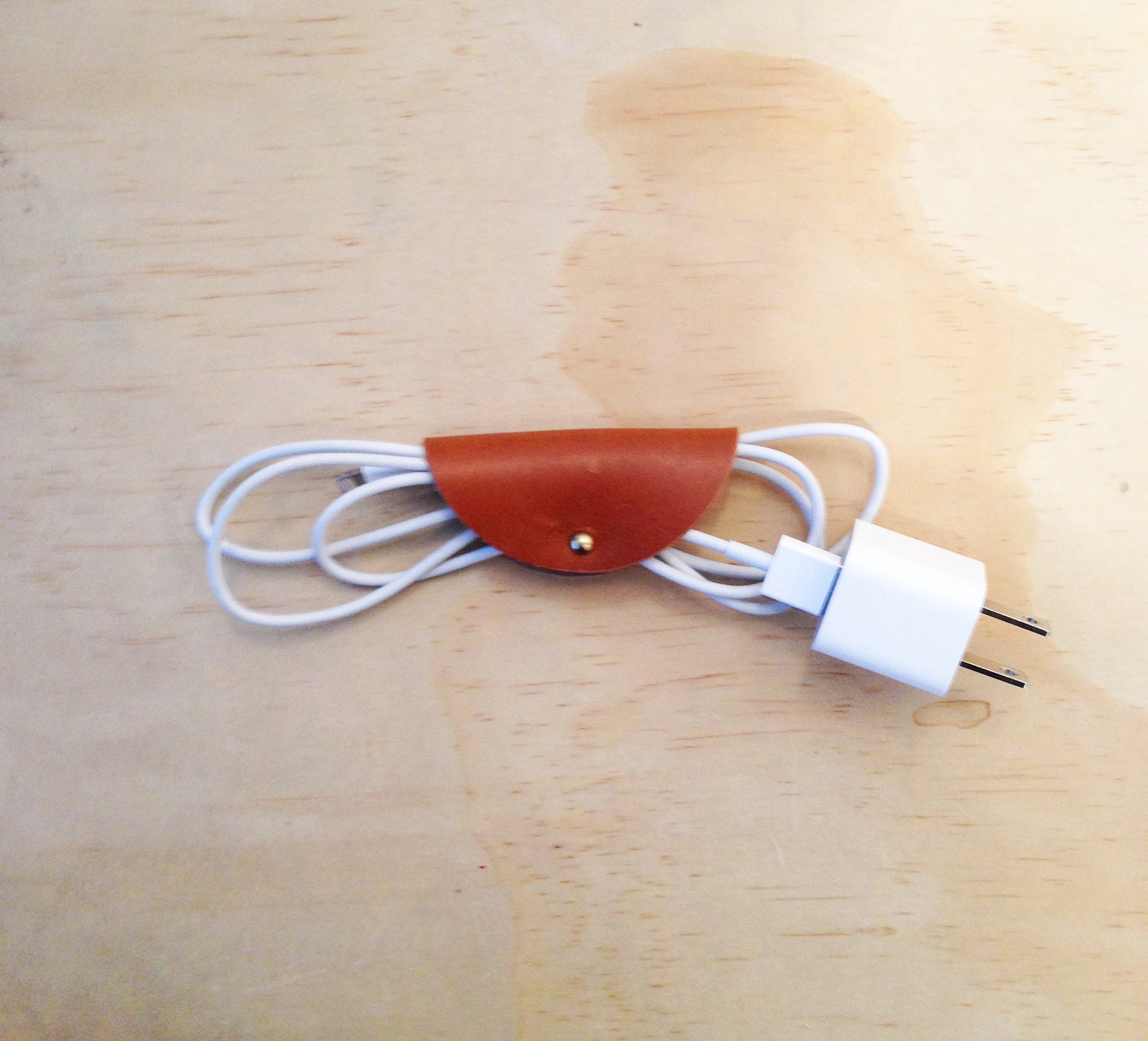 $29.99 for 5 cord tacos
My computer bag has a front pocket. If you dare open that front pocket, you will be greeted with a tangle of a zillion cords from my laptop charger to phone charger, headphones, wifi charger, ipad charger etc.
I have tried different
wrapping techniques
, but it hasn't really worked.
I also tried using little cosmetic pouches to keep cords separate but then I kept taking the packages out and forgetting to put them back in, so that didn't work either.
Will cord tacos work?
Not sure.
But possibly worth a try?
They look easy enough to use, you just wrap up your cord and snap the leather taco over it.
The pack of 5 comes with 2 large and 3 small cord tacos.
You can get them in black or tan or mixed colors.
How do you keep your cords in line?