Right?
There are so many ugly ugly ugly floor lamps out there. And lots of plain boring ones. But almost no cool ones or pretty ones or ones that you would actually want to have as a piece of furniture taking up space in your home.
E and I are going to be moving to a new apartment that has no overhead lighting in the bedroom or living room.
So we need some new floor lamps. But damn is it hard to find a good one!
Here are some of the better options:
$1,570 Michael Aram Enchanted forest lamp
This is really nice but crazy expensive.
Also, I can already see the wads of bunny hair trapped between those spindly legs.
$499 National Geographic driftwood lamp
Along the same theme of the "this is a tree no wait it's a lamp," which I like.
But still more than I really want to pay for a lamp.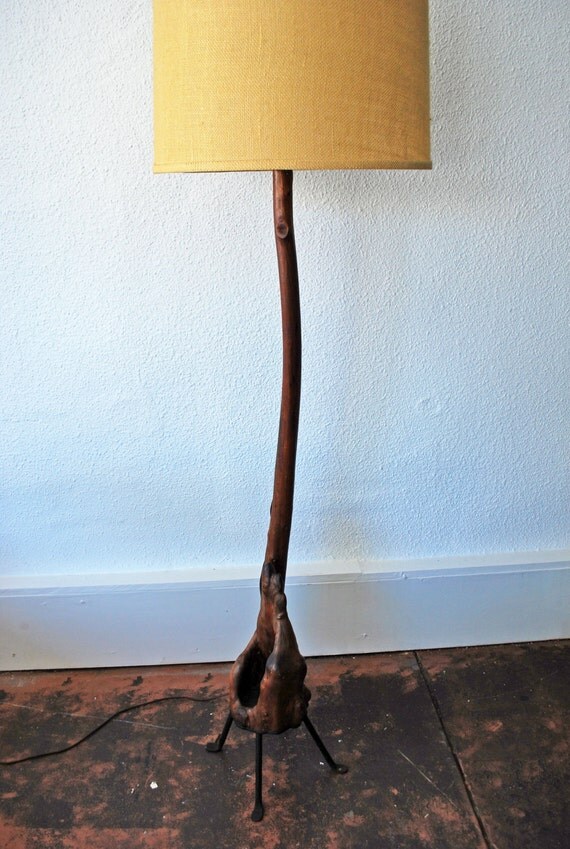 $325 Mid Century Cypress floor lamp
I like the natural shape of this one, and the little feet on the bottom (though again, fur traps).
I think it is even prettier than the Nat Geo one above, and for less money. But there is only 1 of it.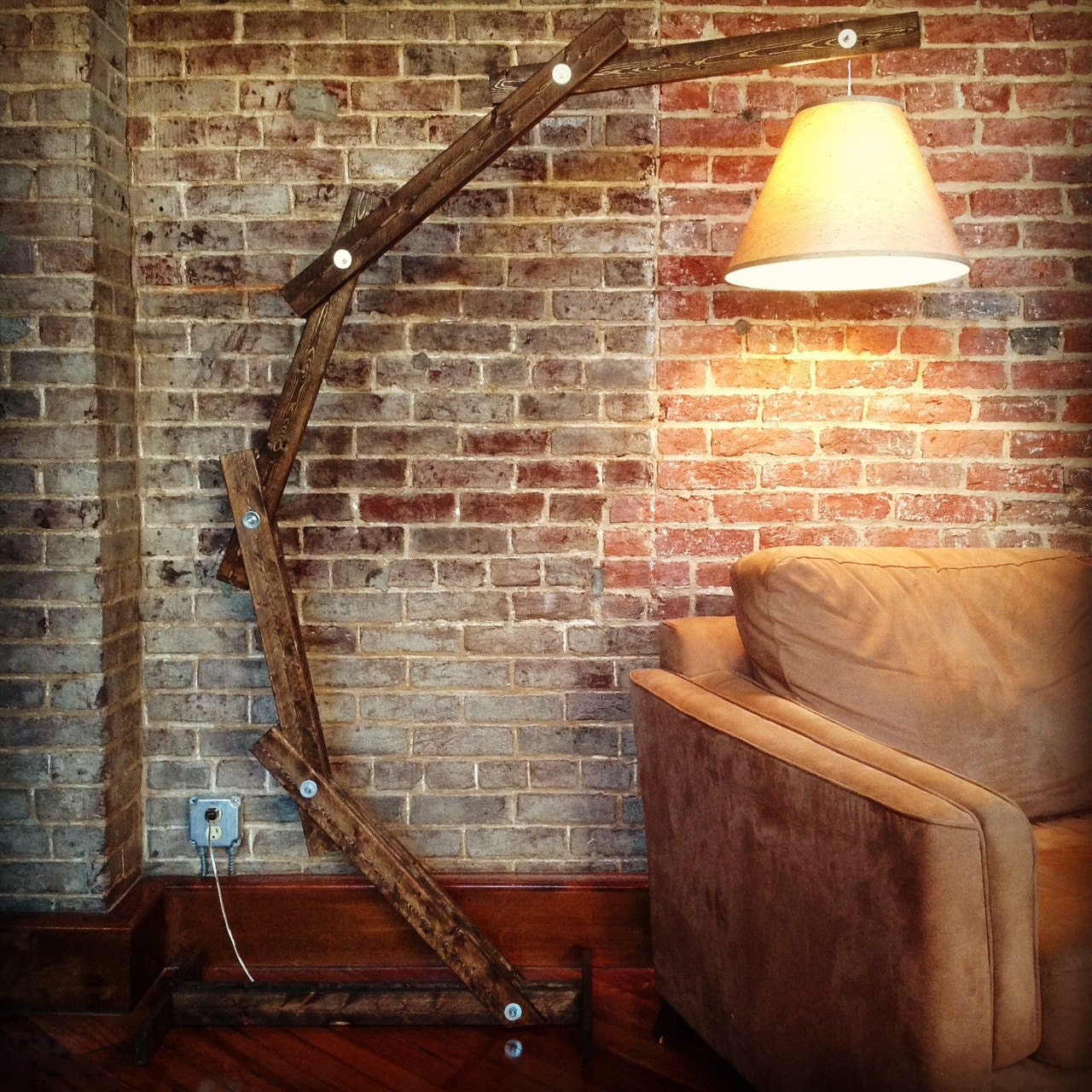 $179 Rustic wood curve lamp
This is somewhere between natural and industrial looking. I think it is the frontrunner at the moment.
You can order it in light medium or dark stain. I like the dark.
But it comes disassembled so really am I going to pay for a lamp that I have to put together myself?
Also, I don't think it comes with the shade, but the Etsy listing was a little vague about that.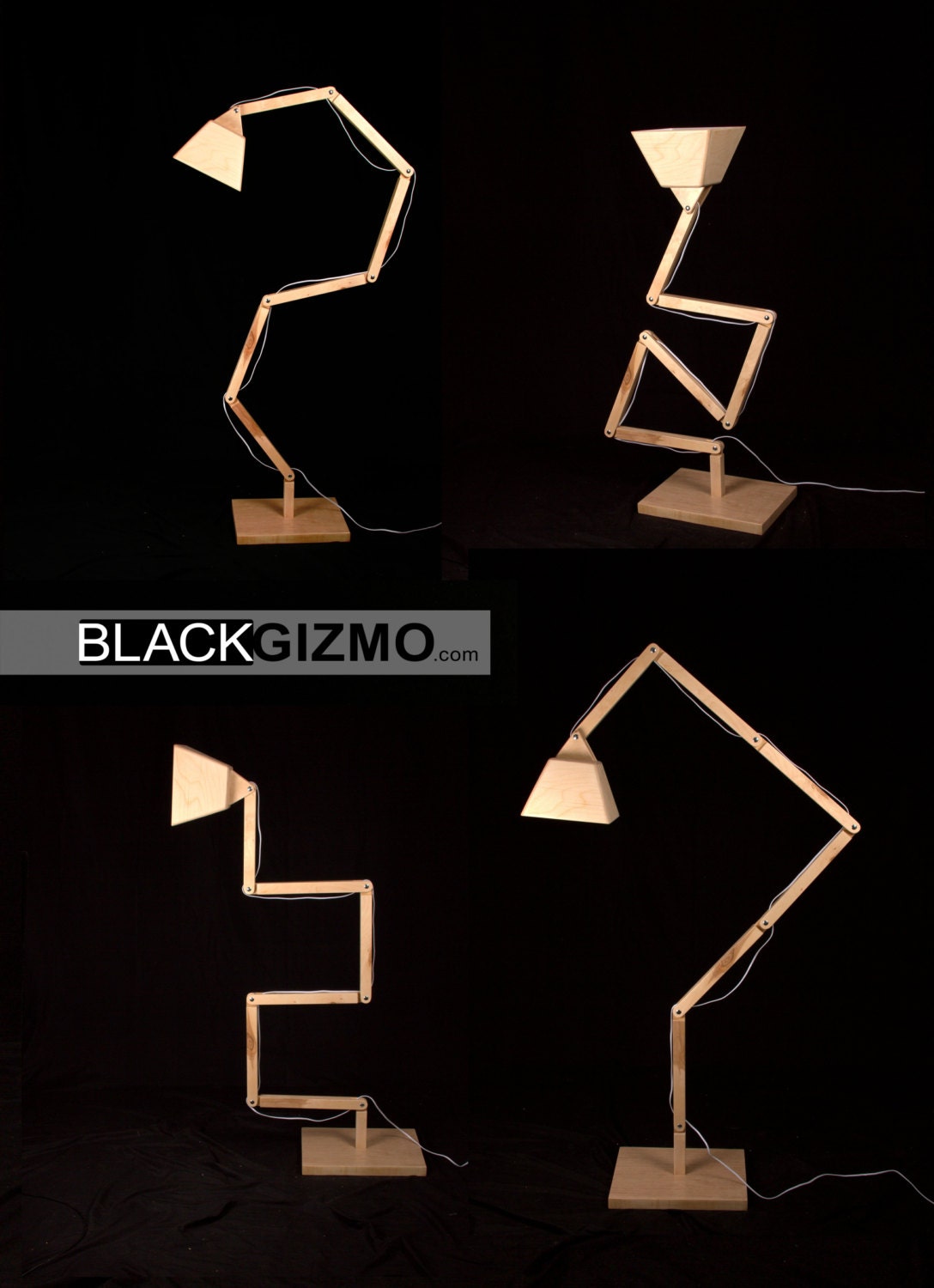 $402 Wooden adjustable floor lamp
This one is AWESOME! You can configure it however you want and make cool shapes with it.
Ships from Estonia for $39, but I am not sure if it comes assembled.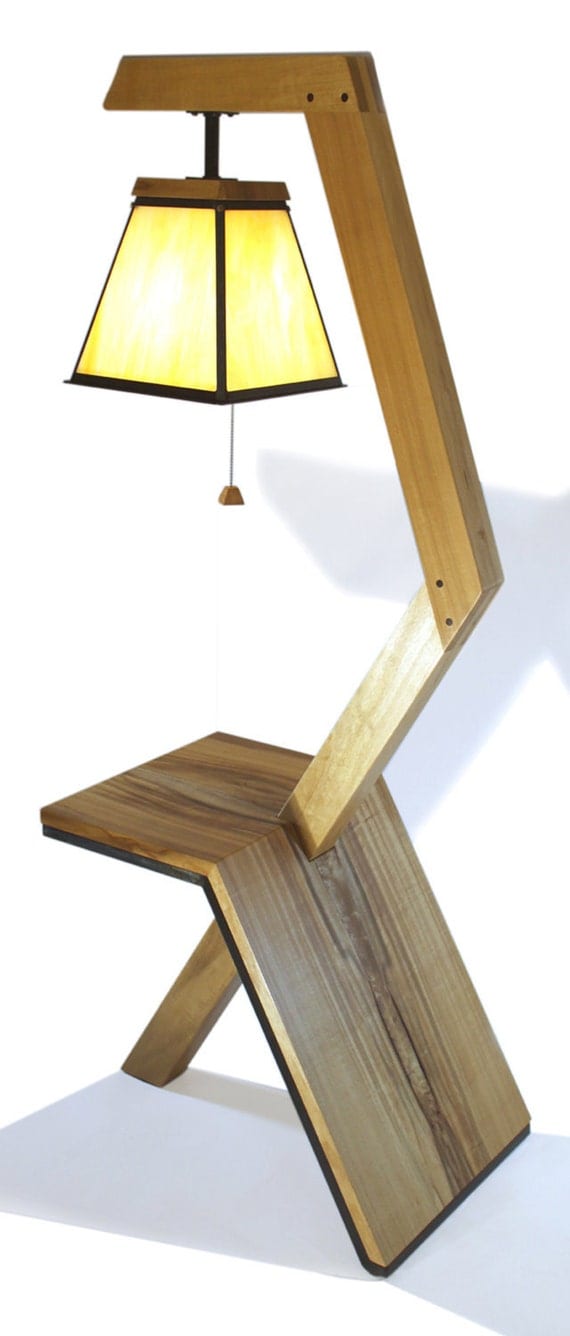 $2,200 Trinity Floor lamp table combo
Crazy cool and super modern. Though if I had $2k to spend on a lamp I probably wouldn't have this blog because I would just buy everything I saw that I liked instead of posting about it. I'm not going to tell you how much shipping is because you have $2k to buy a lamp so what do you care?
That does bring us into a new realm of floor lamps that I like: lamps that are part of tables or shelves.
Make that lamp do double duty! It can't just stand there, giving light and taking up space. If something demands floor space in my NYC apartment, it better use that vertical and store something.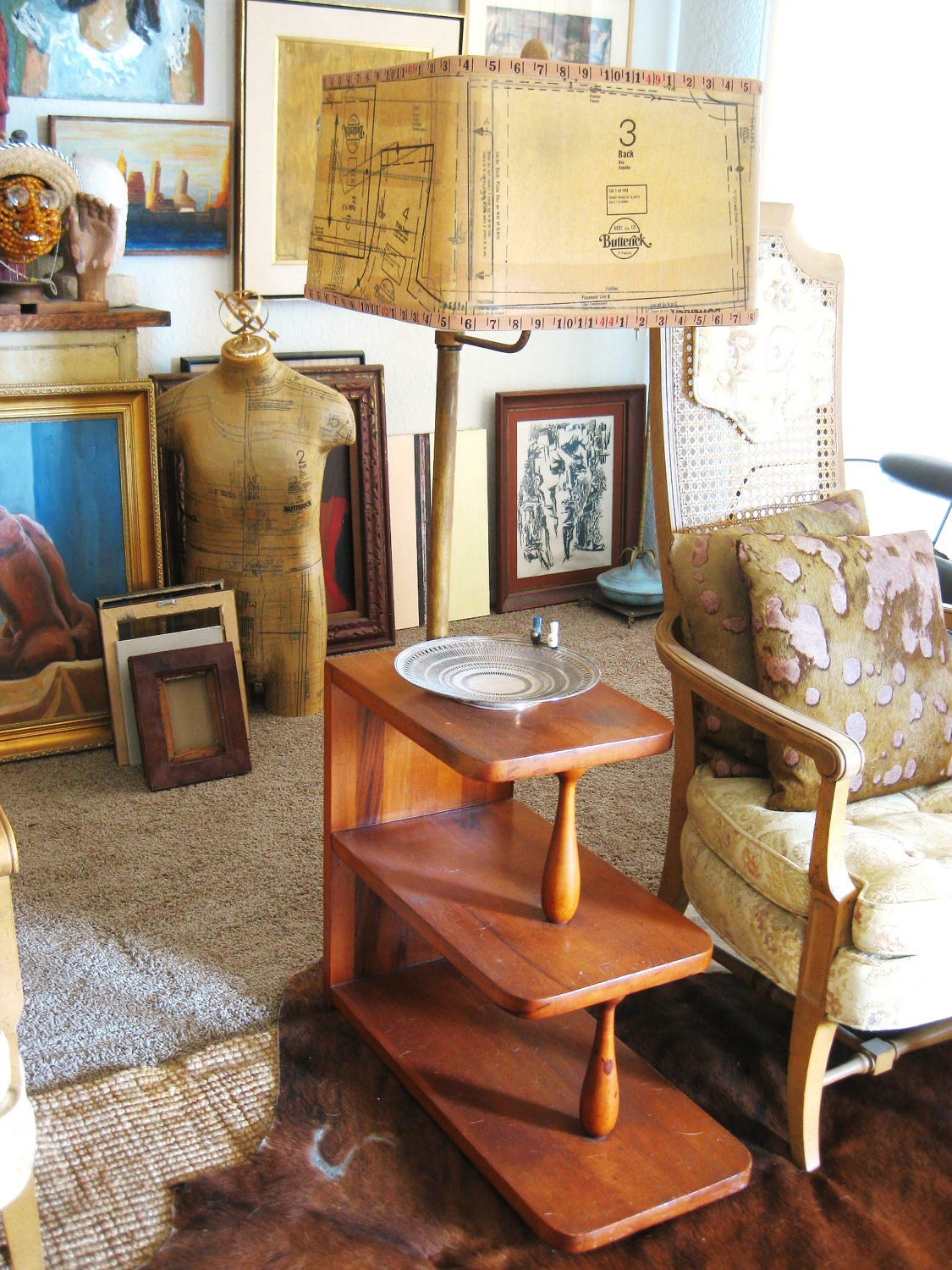 $385 Vintage tiered shelf lamp
This one is a little "grandma" for me, but I think it could be cool in the right setting. I'm annoyed that the seller decoupaged the shade instead of leaving it plain.
$399 Pacific Coast walnut lamp table
This one looks classic and would be as at home in a log cabin or in a modern apartment.
It would look nice next to a couch.
$270 Pacific Coast two shelf table lamp
You can get this in black or in wood finish.
It looks very mod and clean.
If you had cats, they would love to sit on it and knock all your crap off the shelves. Whether that is a plus or minus for you is your business.
$71.99 Adesso Magazine table lamp
This is the Target cheapo version of that style. Not bad but a little boring.
$67.99 Threshold modern table lamp
Another cheapo Target edition.
$120 Etagere wood lamp
This is more of a shelf style than table style, but still does double duty.
What breakable shit would you put up there?
$49.99 Threshold Shelf floor lamp
The price includes a CFL bulb, which is nice.
You could put plants on this and put it in a corner of a room.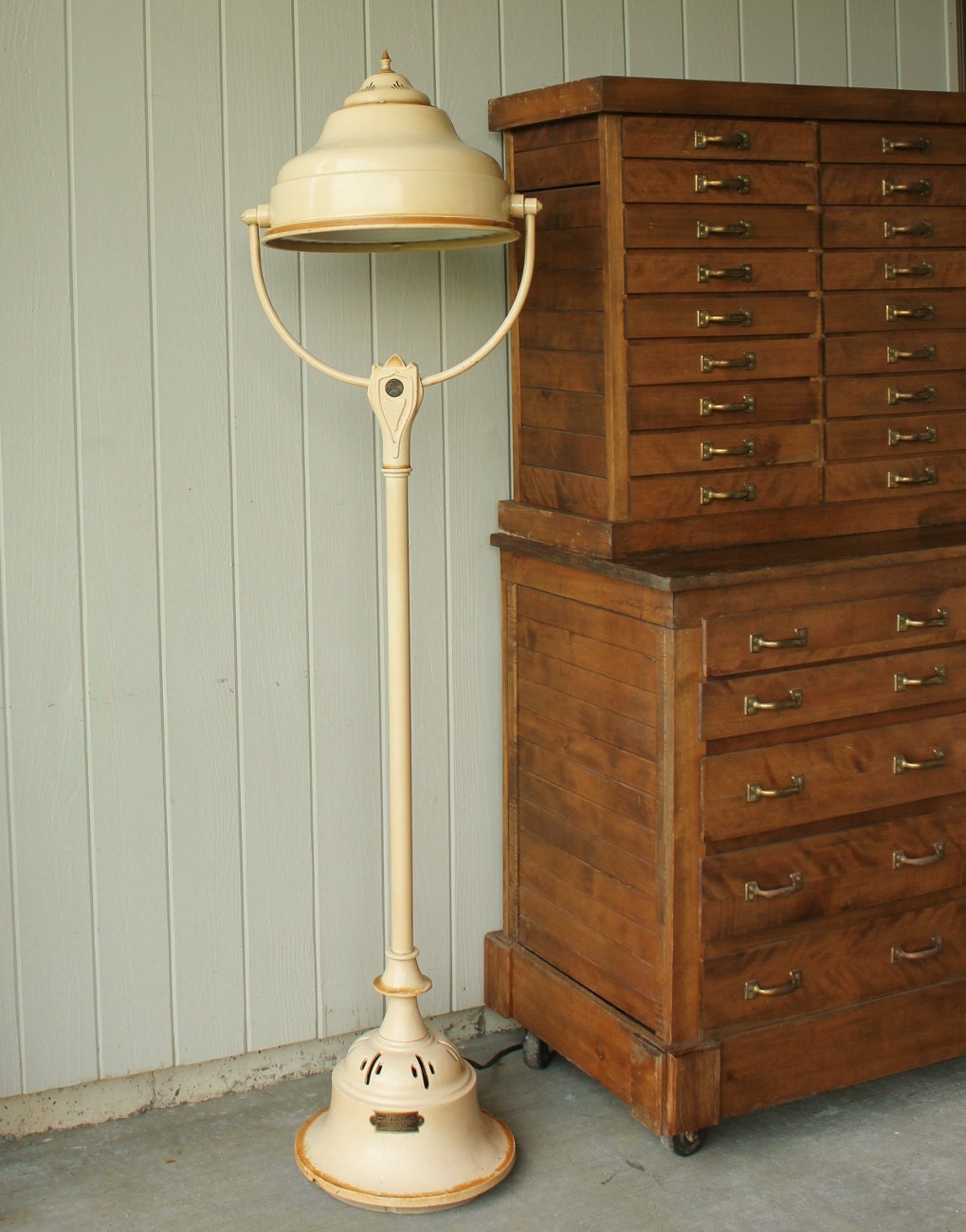 $428 Antique industrial dominion sunlamp
This one is completely unrelated to the others but I just like the weird vintage style.
I hate the color though. I'd paint it flaming orange or bright lemon yellow.