Olive Thomas Shoes
is a Maya Levi, a shoe designer in Israel who makes leather shoes with fun prints on them.
Here are my favorites: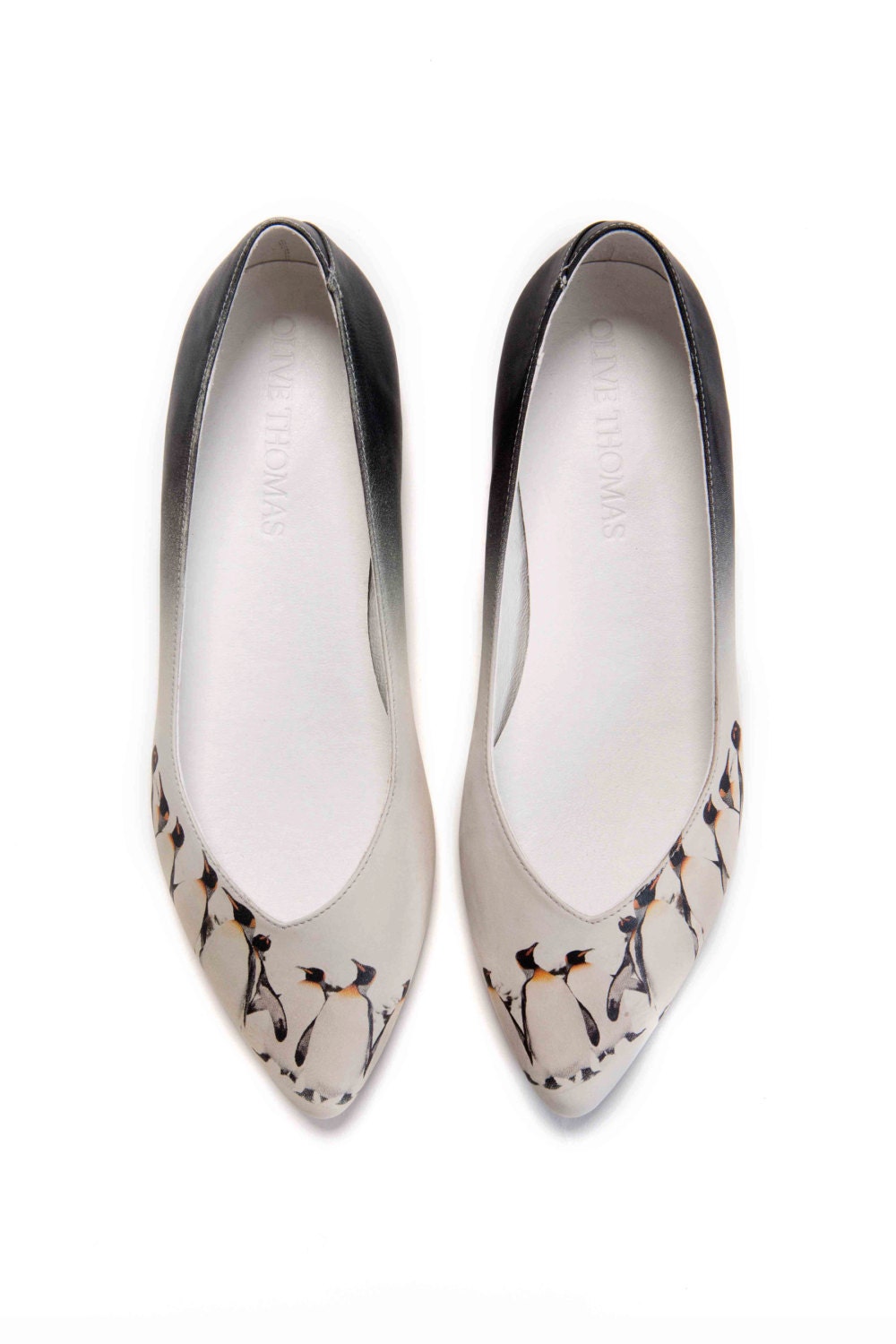 $210 Skimmer with Penguin print
AWESOME!
These flats have pointed almond shaped toes and matching vamp. They are black in back and fade to white in front, where they are printed where adorable penguins.
They are leather with leather insoles and manmade outsoles.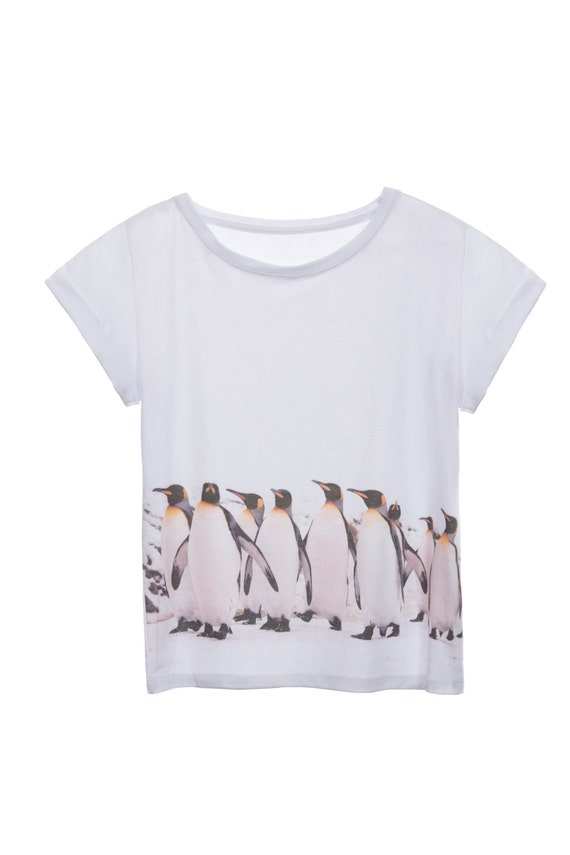 Comes with a cute matching tee with penguins on the bottom. I like the shape of the tee and the wide neck.
$210 Slipper with Wild Horse print
Similar to the penguin shoes, these are flat slippers with a photo digital design of horses running in a field on the toes.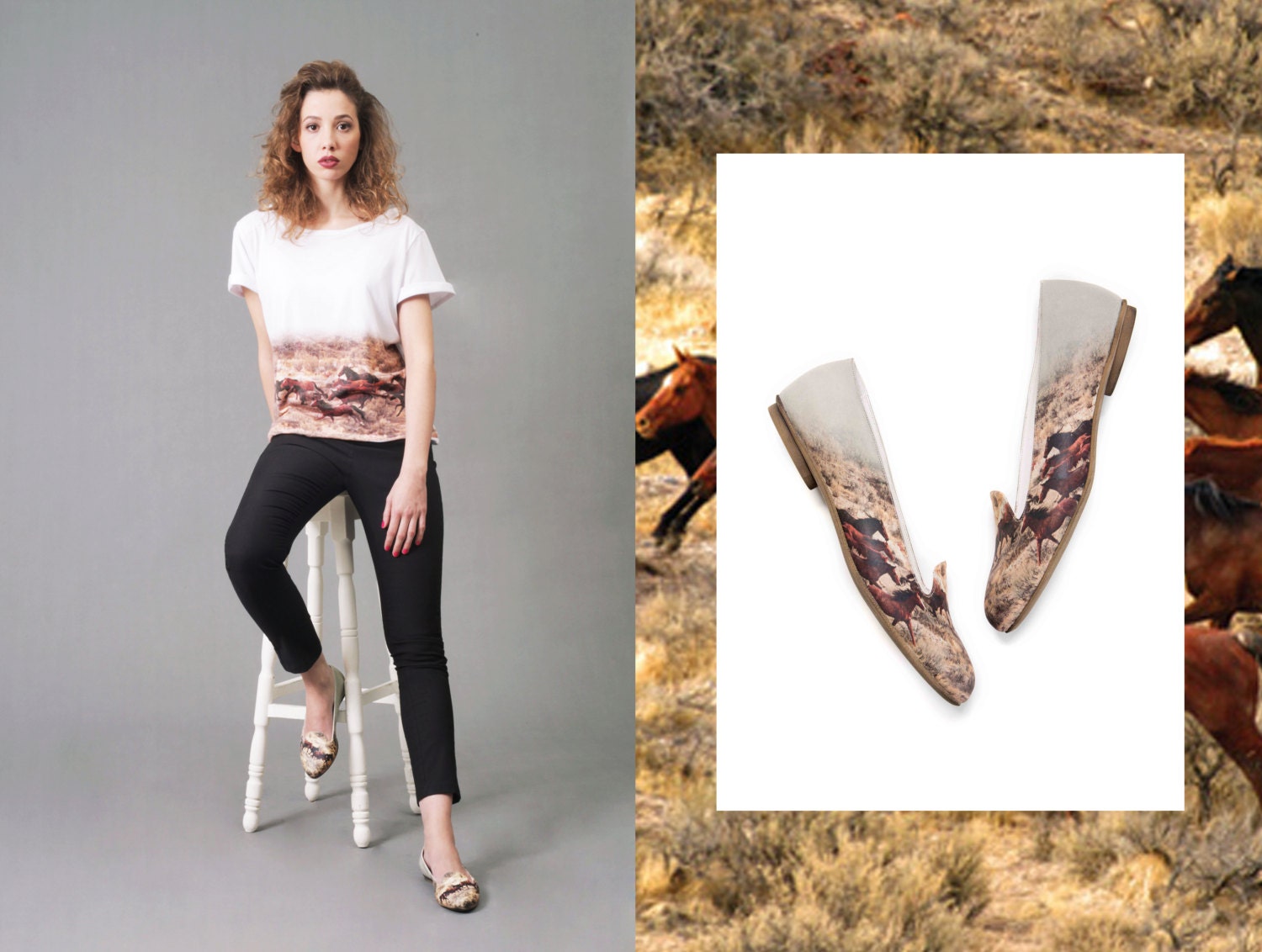 BTW this one comes with a matching tee that has the horse print in a band on the bottom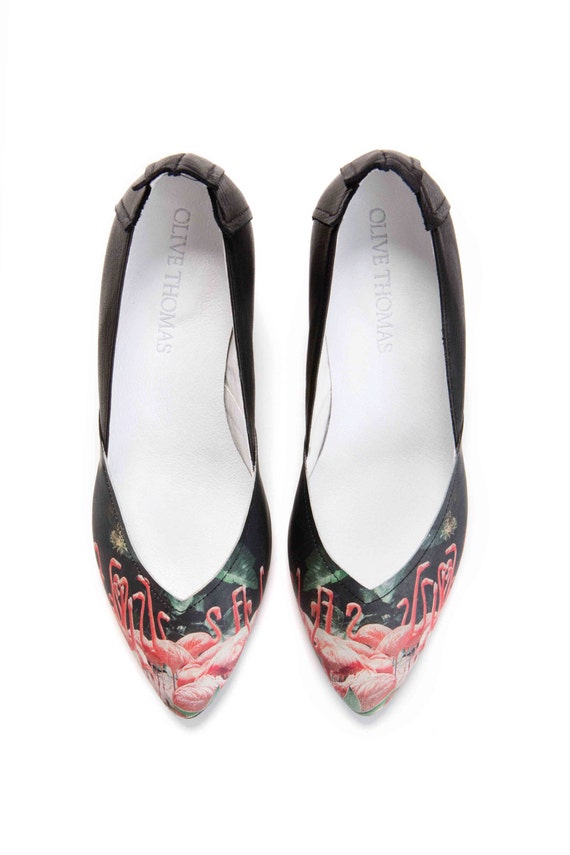 $210 Juliette pumps with Flamingo print
Shaped like the skimmers but with a heel.
These are mostly black with a flamingo digital print on the toes. The heels are not that high, so walkable. Looks about 2-2.5" to me, but I could be wrong.
This also comes with a tee but I don't like the design of it.