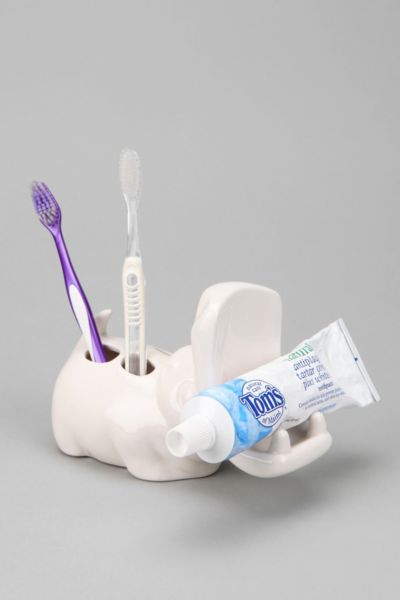 $7.99 Hippo toothbrush holder (was $12)
A great accessory for a kids bathroom (or my bathroom) and much cuter than a random metal thing from Target.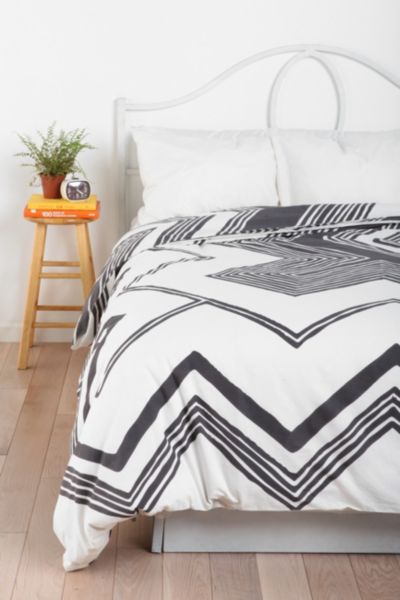 $39.99 Zig Zag duvet cover (was $89)
This is a very on-trend look now. And in 8 years when chevrons are dated, you can get a new one knowing you only spent 40 bucks on it.
The review says it is not soft, but since it is 100% cotton, it should soften up with a few washings.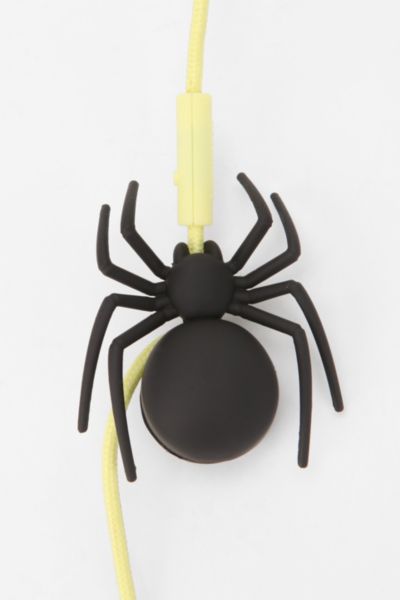 $1.99 Spider Byte cord holder (was $8)
You unscrew its body and wind your cord around it, then pop the top back on to keep everything from getting tangled. $2 is the right amount to pay for this.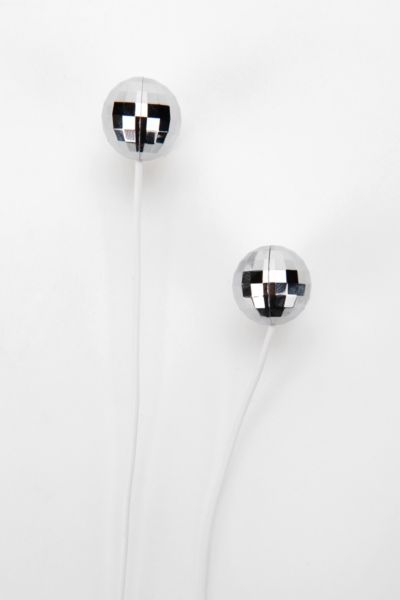 $5.99 Disco ball ear buds (was $12)
Party in your ears! I wonder if they only play disco music.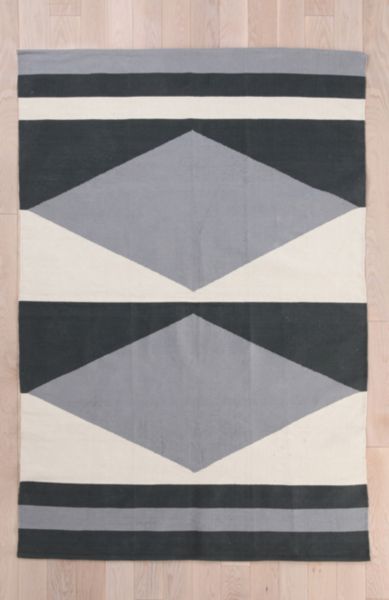 $14.99 Geometric rug (was $59)
I contend that Urban Outfitters has the best cheap rugs you can find. I have one I really like from there and the patterns and prices are continually surprisingly good.
This one is 3' x 5'.
OK this one isn't on sale but I like it: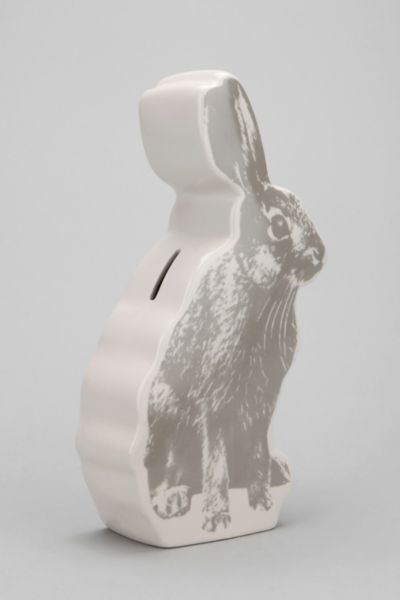 $24 Functional Art Bunny
Why didn't they call this "Money Bunny"?!
That is clearly the best name for a piggy bank in the shape of a rabbit. Duh
I want this!