If you are on the hunt for reasonably priced flat black leather riding boots (and let's face it, who isn't?), these are for you.
They are on sale for $80 and are currently available in sizes: 6, 6.5, 7, 7.5, 8, 8.5, 9.5, 10.
My flat black boots from Lands End are good but a little tight on the calf. I am tempted to get these and see if they fit better.
Maybe I should just try to bring my existing boots to the dude to have them stretched though.
Sigh.
Anyway, these are a steal at this price, so get them: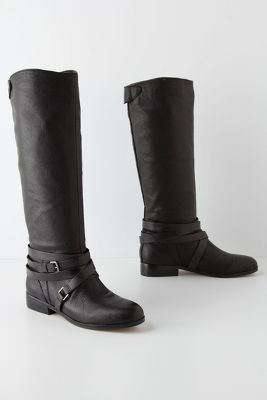 $79.95 Dolce Vita Banded riding boots (was $299)